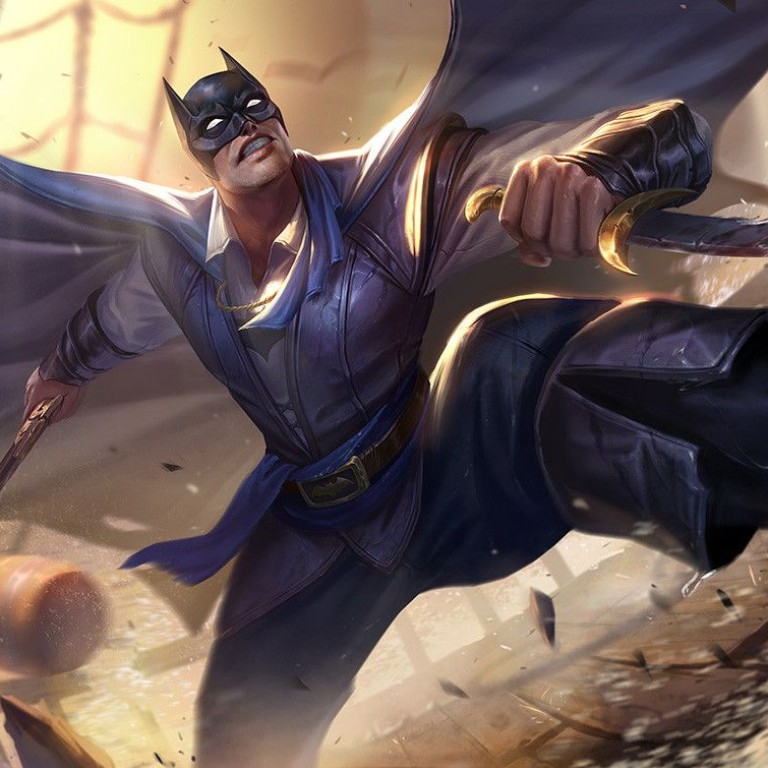 Arena of Valor, China's mobile League of Legends, is aiming to be the world's go-to mobile esport
Known as Honor of Kings in China, this Tencent game is one of the world's most popular, with 200 million players. It's a MOBA, like League of Legends -- but in bite-size form for mobile.
This article originally appeared on
ABACUS
Imagine League of Legends on mobile -- but alongside the original fantasy heroes, you can also find Superman, Batman, The Joker and other iconic DC comics characters.
That's Arena of Valor, one of the biggest games in the world.
It's a free-to-play 5-vs-5 multiplayer online battle arena, or MOBA, developed by China's biggest gaming company Tencent.
In China, Arena of Valor is known by another name -- Honor of Kings. It's the biggest mobile game in the country, with Tencent boasting that it had 200 million users at its peak.
How do you play it?
Similar to the world-leading esports title League of Legends, which is also owned by Tencent through its subsidiary Riot Games, Arena of Valor (AoV) is a game where two teams of five players try to demolish opposing team's turrets and base.
In line with
the standard MOBA format
, there are three lanes on the map where the teams can travel to the enemy's' base. To get to the base, players have to mow down two turrets on each lane. The base is made of three base turrets and a nexus. To win, you have to destroy the nexus.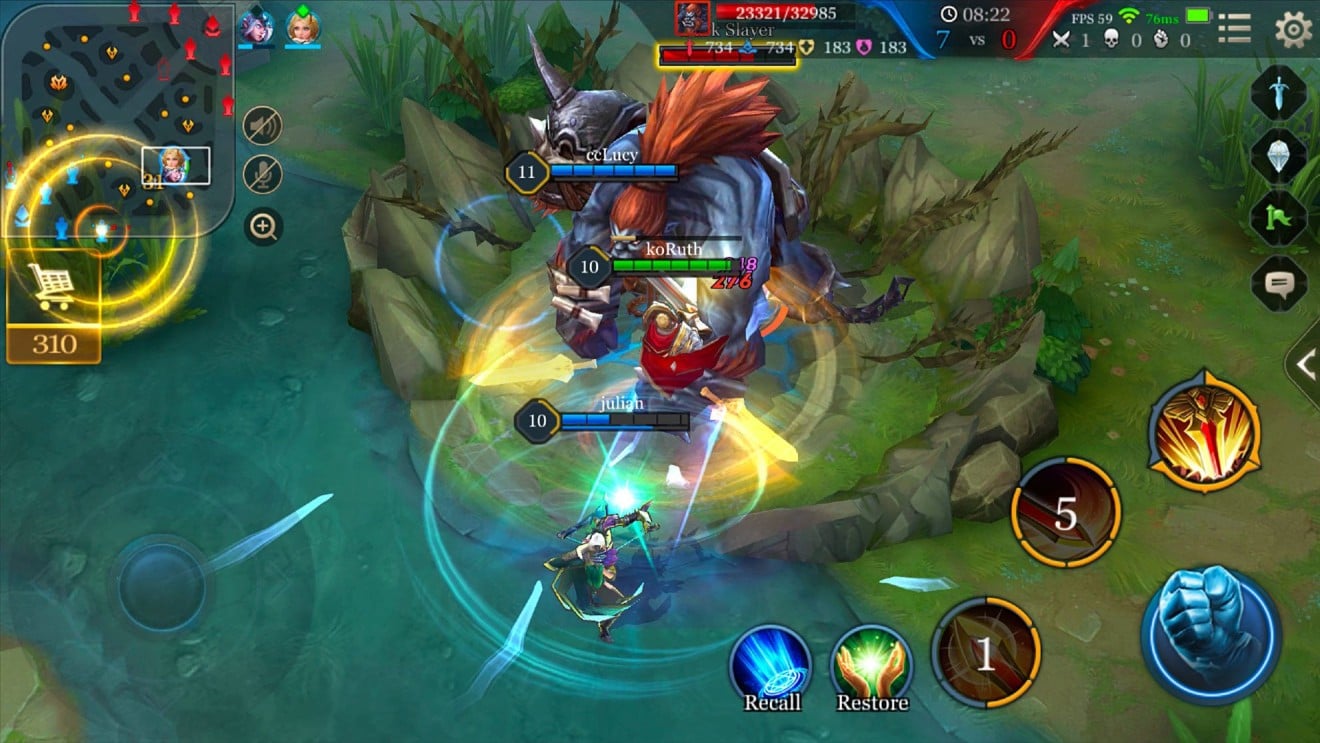 MOBA games are all about teamwork, and Arena of Valor is no exception. Teams are made up of heroes with very different skills. A good side should have a balanced variety of different abilities.
Heroes kill minions, bosses or heroes from the opposing team to gain experience points and gold. Experience points allow heroes to level up, with the cap maxed out at level 15. Gold allows heroes to buy items which will also boost their stats.
How is it different from League of Legends?
Arena of Valor is pretty similar to League of Legends, but there are some key differences.
For starters, games are much shorter: At just 20 minutes, Arena of Valor matches are about half as long as League of Legends.
Each hero comes with just two skill attacks in Arena of Valor, compared to three in League of Legends. You can also buy items on the fly, without returning to your base, helping the game feel a lot faster.
And then there's Batman. To attract Western gamers, Tencent added DC characters to its game: Superman, Batman, Wonder Woman, The Flash, and The Joker. These characters are not available in the game's Chinese version, Honor of Kings.
The history of Arena of Valor
The story goes that Tencent asked Riot Games, the creators of League of Legends, to turn their PC hit into a mobile game. Riot said no, claiming the experience isn't replicable on a smartphone.
But Tencent wasn't about to give up on a mobile MOBA, given that its home market, China, has an enormous number of smartphone gamers. So the Shenzhen-based company commissioned another developer, Timi Studio Group, to make Honor of Kings -- the Chinese version of Arena of Valor.
The game is so big that the government blamed it for getting kids addicted to it. State media came out with stories calling the game an "addictive poison."
Tencent's solution was to put a playtime limit on the game -- restricting under-12s to just an hour a day.