Apps
Get more with myNEWS
A personalised news feed of stories that matter to you
Learn more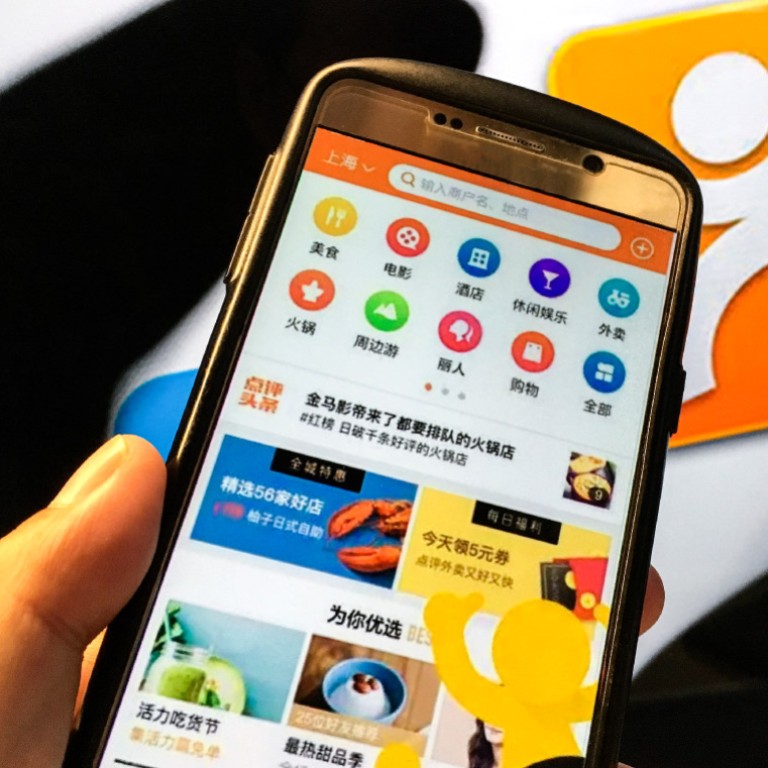 Meituan Dianping: Settle all your local needs on one app
A combination of Yelp, Seamless, Uber and more, Meituan Dianping lets users order a range of services all within one app, like food delivery, restaurant deals, movie tickets or hotel bookings.
This article originally appeared on
ABACUS
It's hard to find a Western equivalent to Meituan Dianping. But what if I told you that it's like Amazon -- except that people go there to buy services instead of goods?
It's the app that hundreds of millions of users in China turn to for food delivery, restaurant deals, movie tickets, hotel and travel bookings, and more.
Meituan was founded in 2010 by Wang Xing. A serial entrepreneur and a PhD dropout, his first big break came when he quit his studies in the US to launch the website that would become
Renren -- China's answer to Facebook
. After selling the platform, he created a Twitter lookalike called Fanfou. The service was initially a success, but
a government crackdown on social media
forced it to shut for more than a year -- a setback it never recovered from.
In 2010, Wang launched Meituan in Beijing as a Groupon-like site. (The name means "beautiful group purchases".) By the end of 2011, it became
the most successful platform of its kind in China
, boasting 2.5 billion yuan (US$37 million) of sales in a month. Alibaba soon became one of Meituan's biggest investors. All this happened before Meituan introduced what is now its most profitable service -- food delivery.
(Alibaba sold its stake in Meituan in 2016. Abacus is a unit of the South China Morning Post, which is owned by Alibaba.)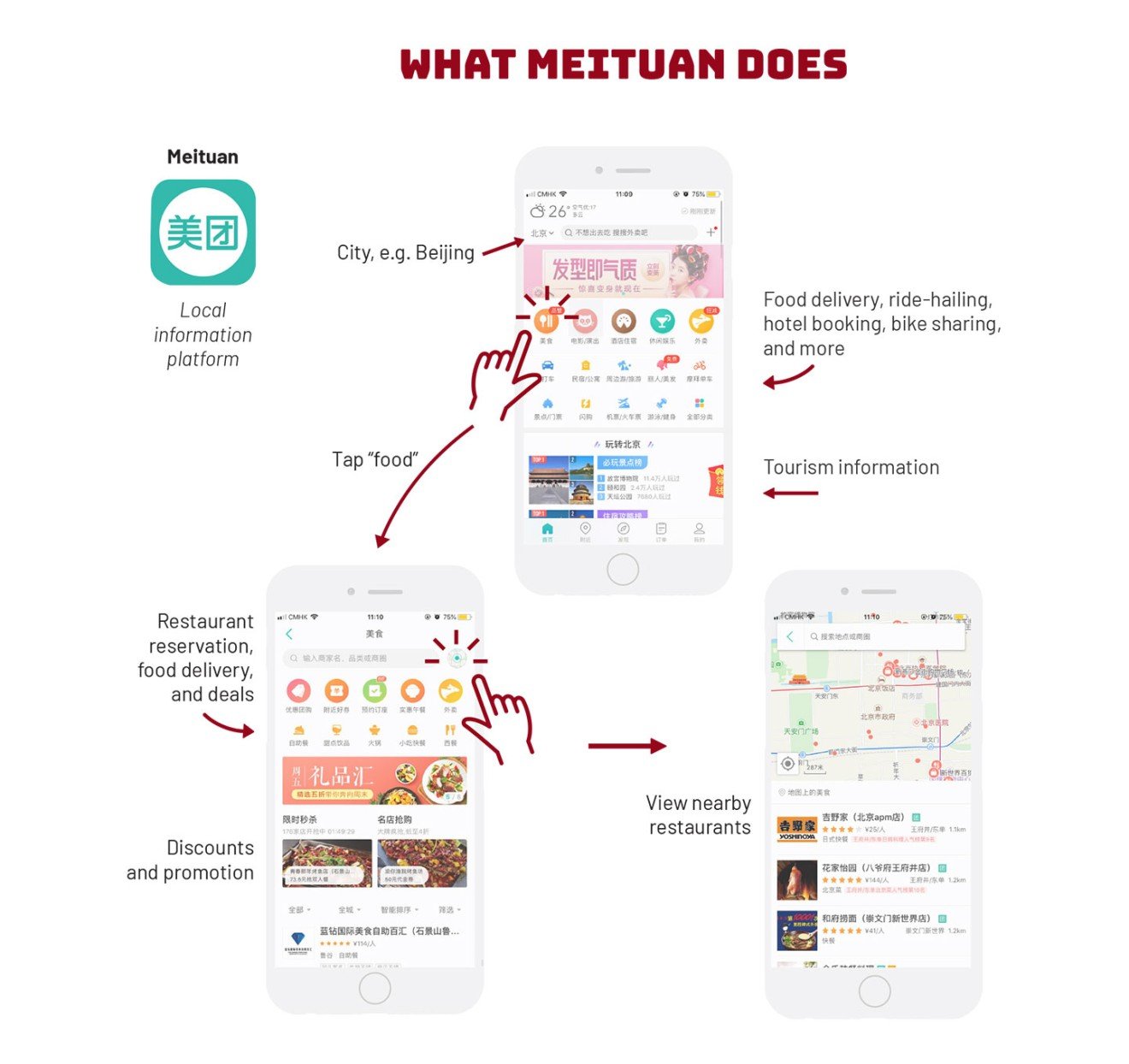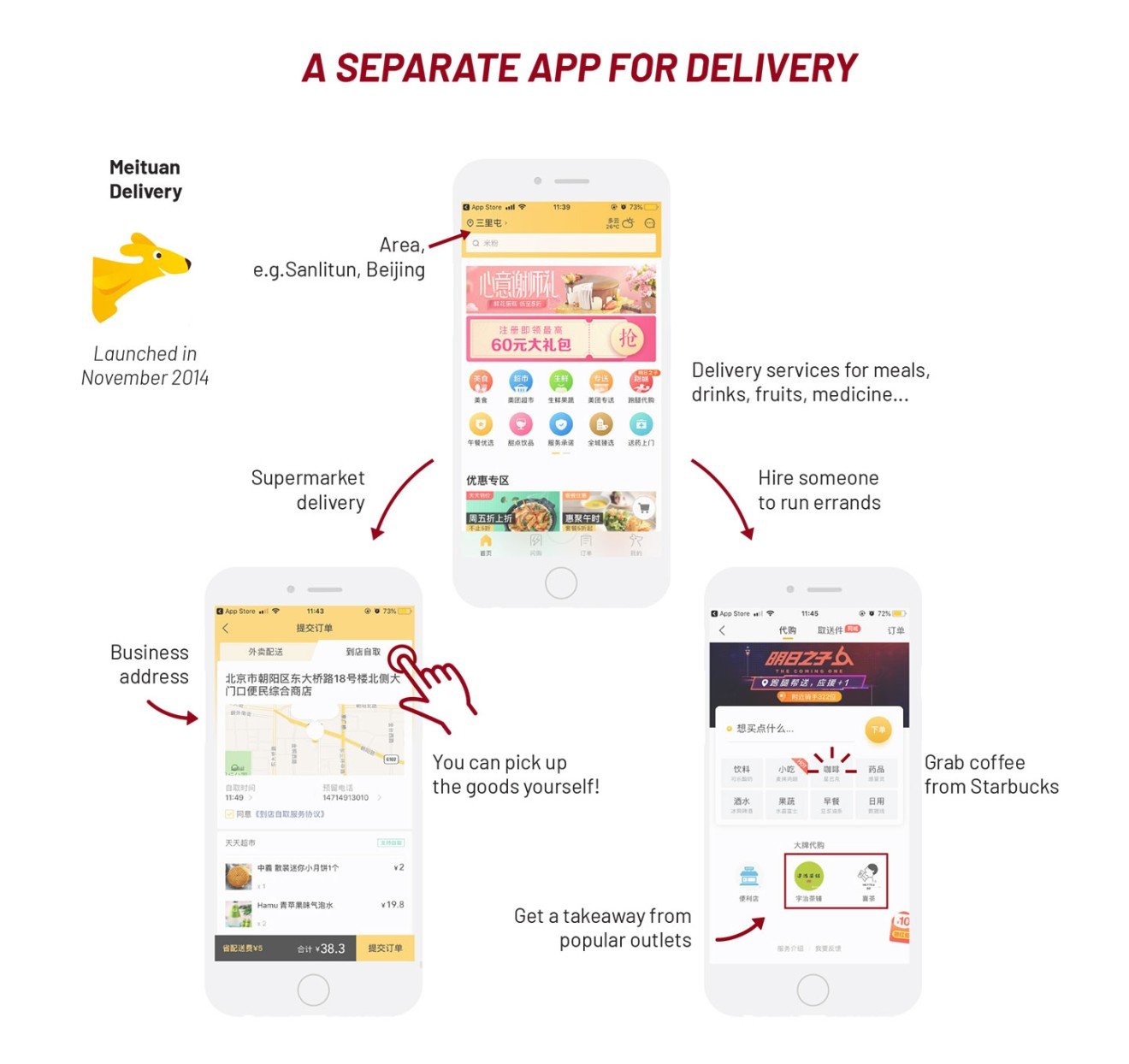 Meituan's food delivery services became officially available to users in late 2013. It marked a major step for the company: Wang no longer wanted Meituan to be just an online shopping site. Now, he was aiming to build a "
big platform for food, drinks, and entertainment
".
But Meituan faced severe competition in food delivery with top rivals Ele.me and Baidu Food Delivery. It was a sight to behold: On any day between 2014 and 2016, scores of delivery drivers from the three companies could be seen rushing through the streets of China on scooters, wearing their respective yellow, blue and red uniforms. Drivers from Meituan and Ele.me even
reportedly got into group fights in various Chinese cities
.
The competition eased a little when Ele.me, ranked number 2 in market share at that time, acquired third-ranked Baidu Food Delivery in August 2017. Meanwhile, Meituan merged with the Yelp-like site Dianping in October 2015, with Wang becoming the CEO of the combined firm.
In 2017, Meituan launched new services in hotel booking, fresh goods delivery, and ride-hailing -- as well as Zhenguo, a home-sharing app similar to Airbnb.