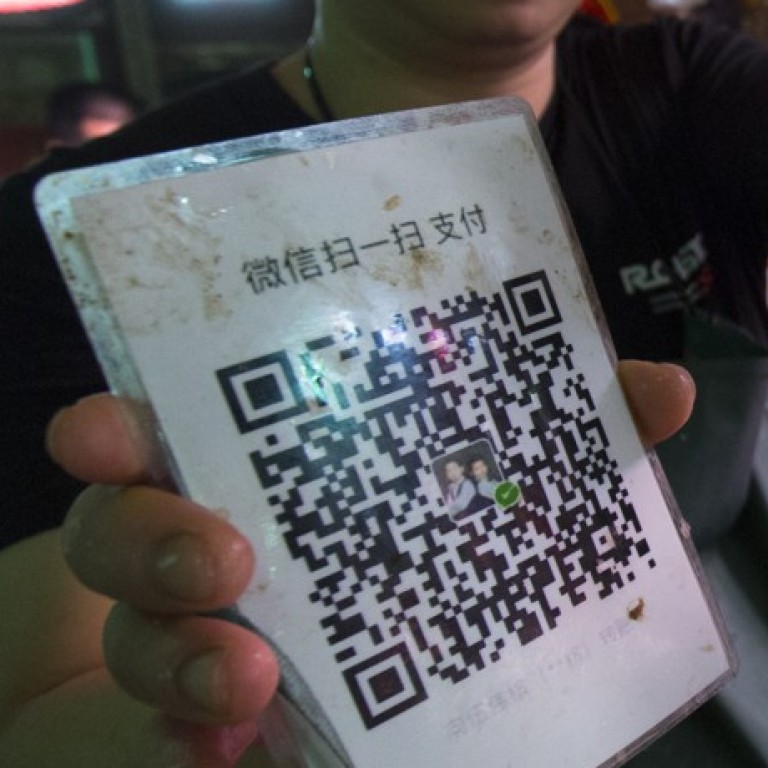 A fish vendor in China holding a QR code to accept mobile payments (Picture: May Tse)
How the QR code conquered China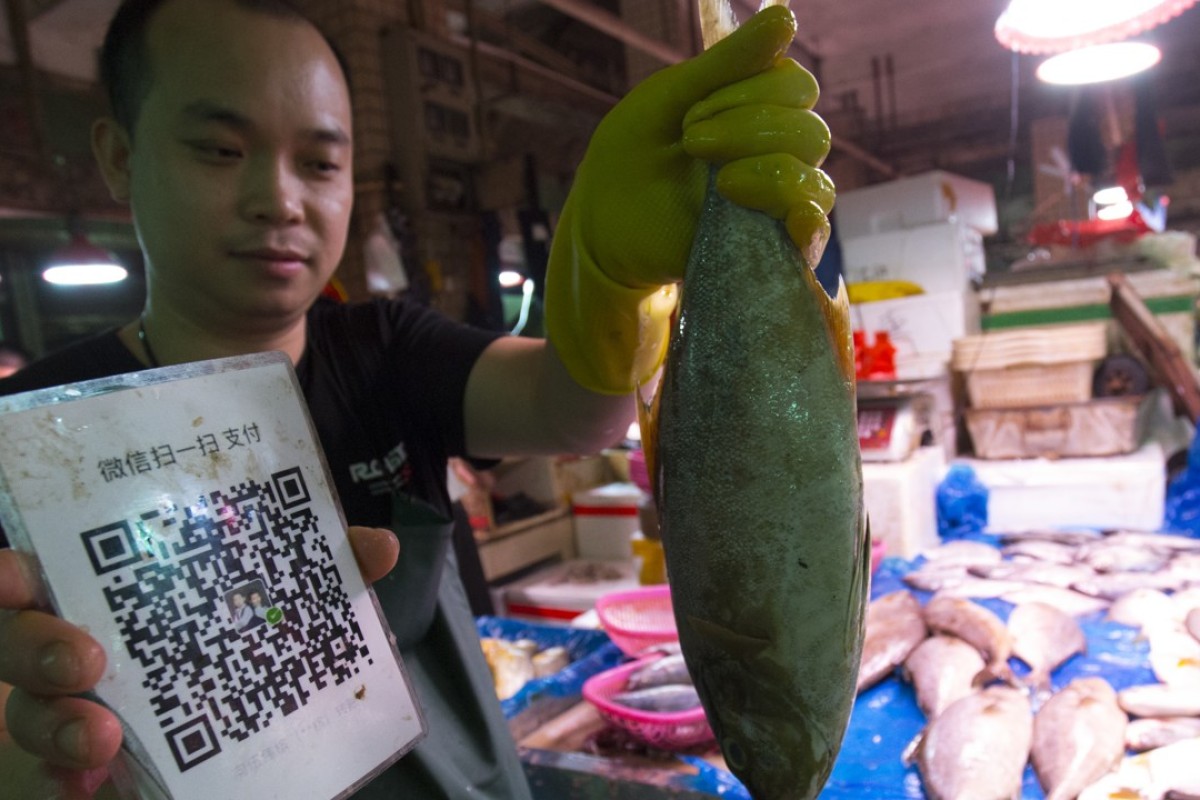 A fish vendor in China holding a QR code to accept mobile payments (Picture: May Tse)
This article originally appeared on
In China, cash doesn't get you very far.
On a recent trip to an amusement park resort in Zhuhai, I stood in front of a vending machine for 30 seconds trying to find a place to insert some money. And then I realized that the only way to buy a bottle of water was to pay with my smartphone.
China has embraced paying with smartphones faster than anywhere else:
If you think the driving force behind this financial revolution is some advanced technology nobody outside the country has ever seen before… think again.
This weird, barcode-like square is the key to the whole thing: the QR code.
They're cheap to create, easily spread and all you need is a phone with a camera.
But for years, it seemed that QR codes would be limited to the corners of ads and billboards, a way to get to websites that nobody really used -- until China gave them a new life.
SCAN AND PAY
At the start of this decade, most Chinese people were still carrying cash everywhere and credit cards were rarely used outside of the big cities. But as people began to earn more, it was clear they needed a new way to pay without carrying wads of cash. (It doesn't help that the largest banknote in China is 100 yuan, equivalent to US$16.)
Smartphones were spreading quickly, so mobile payment seemed like a logical next step. But how? 
Even then, some smartphones were equipped with NFC, which uses radio signals to relay payment information. But that technology requires expensive merchant terminals -- not ideal for small shops and restaurants.
Instead, Alibaba and Tencent built their mobile payment apps on the QR code. (Abacus is a unit of the South China Morning Post, owned by Alibaba.) To pay, customers either scan a merchant's QR code, or let the seller scan their personal account codes.
A fish vendor in China holding a QR code to accept mobile payments (Picture: May Tse)
Instead of making merchants buy expensive equipment, all they need is a sign with a code. And instead of requiring consumers to have phones with specific features, all you need is a smartphone with a camera -- and which handset doesn't have a camera?
This humble, decades-old technology --
CONVENIENT BUT VULNERABLE
Consumers and businesses may love the simplicity of the QR code -- but so do criminals, who can steal simply by replacing legitimate QR codes with their own, routing cash into their own bank accounts.
Rental bikes are especially easy targets since they are often left unattended.
Authorities are wary of the dangers. In 2014, China's central bank
QR 2.0
But the QR code's success in China is hard to ignore. American tech companies are now taking cues from Chinese counterparts to breathe fresh life into QR codes.
Snap has the Snapcode, used for adding Snapchat friends and unlocking hidden filters, which was
A restaurant in China pins QR codes to servers to encourage tipping. (Picture: SCMP)
QR codes have become so popular that Apple even added a new feature to iOS, allowing it to recognise codes simply by pointing the camera at it -- no need for a separate app. And very soon, you may see QR codes appearing in more cashiers outside China. Last year, EMVCo -- a global consortium owned by American Express, Visa, Mastercard and UnionPay -- approved their first set of QR code payment standards, clearing the hurdle for international adoption.
There are surely plenty of businesses eager to cater to high-spending Chinese tourists who are already addicted to QR codes.
For more insights into China tech, sign up for our