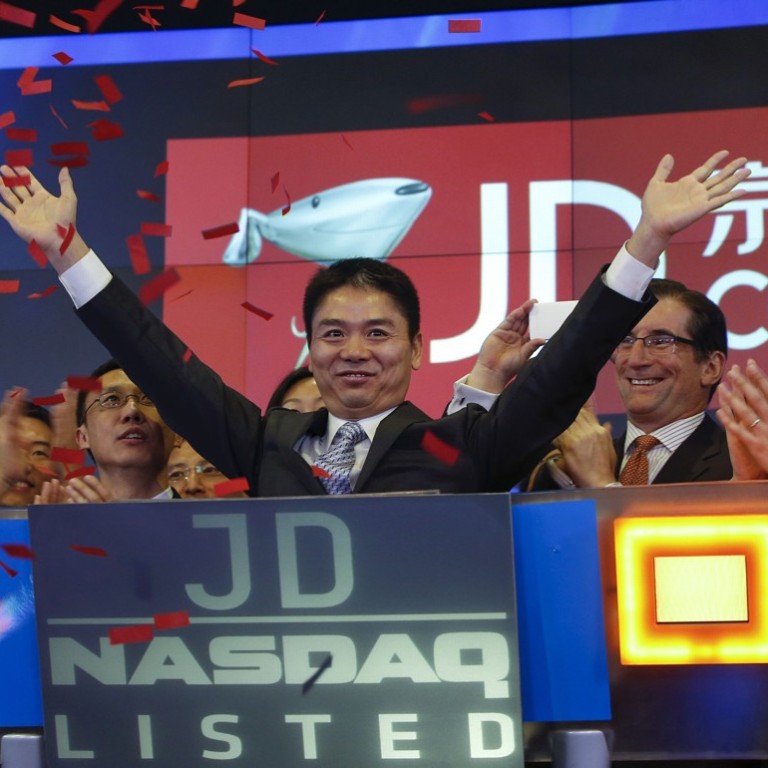 Google's new Chinese partner, JD.com, is an online retail titan
Founded by Richard Liu in 1998, JD.com is China's second largest ecommerce company. It buys goods in bulk from vendors and ships them directly to customers. It had over 290 million active customer accounts in 2017.
This article originally appeared on
ABACUS
From June 1 to 18, 2018, Chinese internet users spent a record US$24.7 billion at an annual online shopping event that is starting to rival
Alibaba's Singles' Day
retail extravaganza in November. The "618 Mid-Year Shopping Festival" is a campaign established by JD.com, the country's second biggest e-commerce services provider, to mark its anniversary month.
News of that record transaction, however, was eclipsed by internet search powerhouse Google's announcement that it has invested US$550 million in JD.com. Based in Bejing, JD.com was
ranked as China's fourth
best-performing internet company last year by industry watchdogs, behind Tencent, Alibaba and Baidu.
Early years
The founder of JD.com is Richard Liu, who was born in a poor farming family in the eastern coastal province of Jiangsu. In the late 1990s, Liu started his own business selling magneto-optical products in Beijing. His company was focused on traditional retail, with counter stores that sold to individual customers and mainly to other local merchants. When  the viral respiratory disease SARS hit China in 2003, Liu's bricks-and-mortar business was hit hard and left him on the edge of bankruptcy.
A year later, Liu closed down all his stores and moved his firm's operations online, despite initial resistance by his staff to the change of strategy. It was a decision made five years after Jack Ma successfully established Alibaba to lead the then-nascent e-commerce industry in China. Liu's move paid off, as JD.com's first five years of online operations posted an average annual growth rate of more than 300 per cent.
Led by founder Richard Liu, JD.com went public in the US in 2014. (Picture: Reuters)
Different path
Amid comparisons with larger rival Alibaba, JD.com has forged its own path to success by sharpening its focus on directly selling consumer electronics goods. The company also set up its own nationwide logistics infrastructure to support sales.
Unlike Alibaba's core shopping platform Taobao Marketplace, which hosts individual merchants for free and
makes money mainly from
letting them pay to rank higher in search results, JD.com buys goods from large vendors and ships the merchandise directly to customers. It generates revenue from the margin, or difference between the cost for acquiring goods and the selling price. It later expanded operations by setting up a new online platform where third-party merchants sell their goods, like Alibaba's Tmall.com.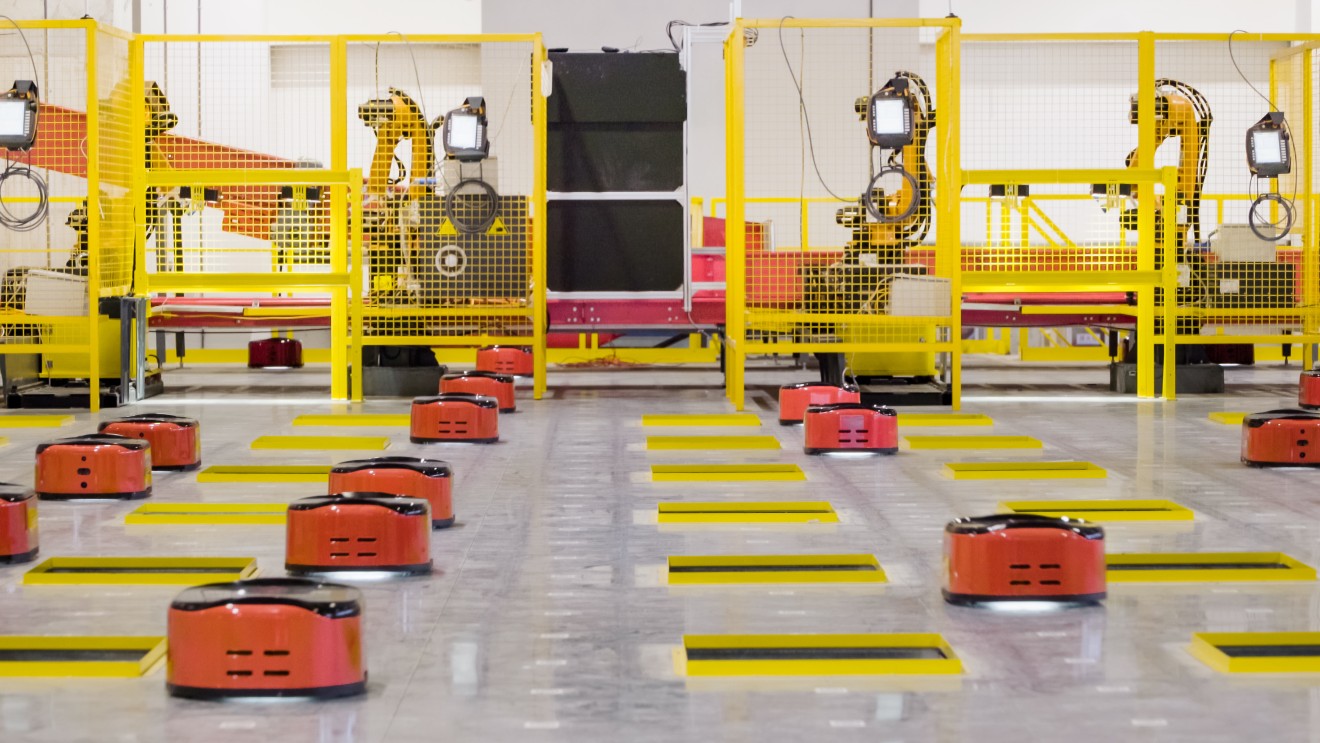 While Alibaba uses third-party logistics companies to deliver goods, JD.com has always run its own logistics network. JD.com cites that as the main reason it provides faster delivery of goods to customers. Alibaba, however, has also invested in certain logistic companies.
With its head-start in running logistics, JD.com is betting heavily on automation to make its operations more efficient at less cost. It  has started using
delivery drones
in some rural areas in China and runs
unmanned warehouses
. It recently
partnered
with American company Magplane to develop an underground delivery system using magnetic levitation technology.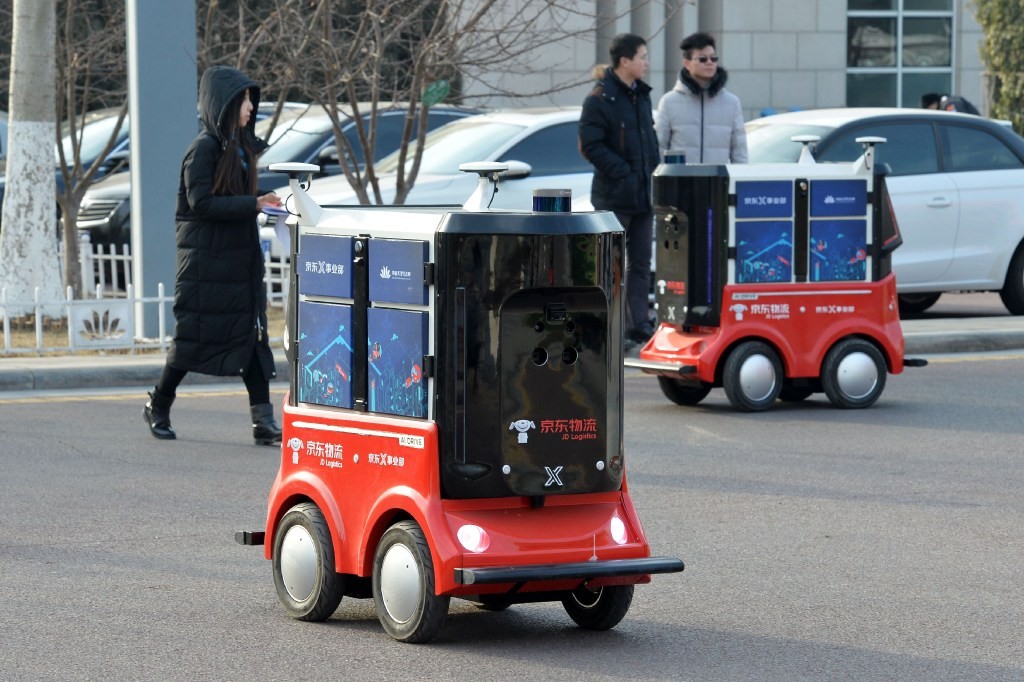 Big plans
It plans to expand its services in both the
US and Europe
, after initiatives to grow in Southeast Asia. In that region, JD.com has launched a branch in Indonesia and acquired a stake in e-commerce firm Tiki.vn in Vietnam. With Google's US$550 million investment, JD.com is looking to leverage the
partnership with Google
to further expad overseas, while also helping Google on its business plans in China.
One of JD.com's major investors is Tencent, which runs China's largest social network WeChat and also operates the world's biggest video games business by revenue.
(Abacus is a unit of the South China Morning Post, which is owned by Alibaba.)