Apps
Get more with myNEWS
A personalised news feed of stories that matter to you
Learn more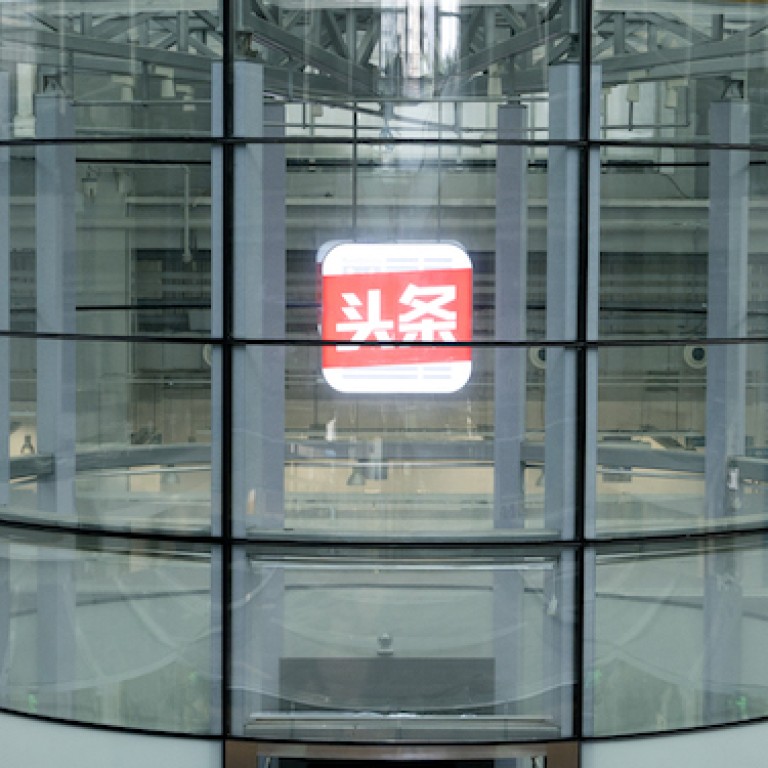 Breaking down China's most popular news app, Toutiao
One of China's most popular news apps, Toutiao uses AI algorithms to generate an endless story feed for its 120 million daily users. It's run by Bytedance, the company behind viral short video app Tik Tok.
This article originally appeared on
ABACUS
Toutiao may not be a name familiar in the West, but it's quickly growing into one of China's most important apps. It has 120 million daily active users, who spend an average of
an hour and 13 minutes
on it every day -- more than Facebook. Some believe it could be one of the next generation of Chinese tech giants, challenging the big three of Baidu, Alibaba and Tencent.
Toutiao, which means "headlines", is a news aggregator. Think of it like Facebook's news feed -- but without the rest of Facebook. So instead of seeing posts shared by your friends, Toutiao shows you an endless feed of articles and videos recommended by the site's artificial intelligence just for you.

How does it work?
There's no special setup process. The first time you visit Toutiao, you see a list of stories. The story selection can be a little odd -- for instance, as I'm writing this, pinned to the top of the recommended feed was a story on a book about China's President Xi Jinping. But immediately after it was a video of a pack of dogs killing a boar. Scroll further down, and there's a post telling you how to spot liver disease through your fingernails (complete with graphic images).
Every post has a small "close" button, which you can tap to dismiss stories you don't want to read. But Toutiao goes deeper to figure out how to show the right content to users. It learns by
tracking your behavior
on the site: What you click on, how long you spend on a story, where you stop scrolling, the type of story you're reading at a certain time of day, even where you're physically located. All of that is fed into its AI system to come up with recommendations.
Just as notable is what Toutiao is not doing: It's not using recommendations from your friends. Remember, unlike Facebook, Toutiao isn't about connecting friends. It has social elements --  you can link your social media profile if you want -- but the stories it serves up come from its AI recommendation system, not from your friends.
So where does all that content come from?
The stories and videos come from
over 1.1 million
publisher accounts. Some of them are operated by traditional news media, government institutions and companies, but many are from smaller sites or individual content creators. Every day, these accounts
reportedly
publish around half a million stories to Toutiao every day, whether text or video.
Content creators share Toutiao's ad revenue, and the platform also rewards them for
hitting certain targets
. That incentive unfortunately means that Toutiao has a lot of clickbait -- and of course, there are ads everywhere.
But human publishers are facing competition, because the company is now using AI to write stories. During the 2016 Rio Olympics, Toutiao's Xiaomingbot AI published
450 news stories
, some going online as quickly as two seconds after a match ended. The bot is still up and running, but for now only covers sporting events.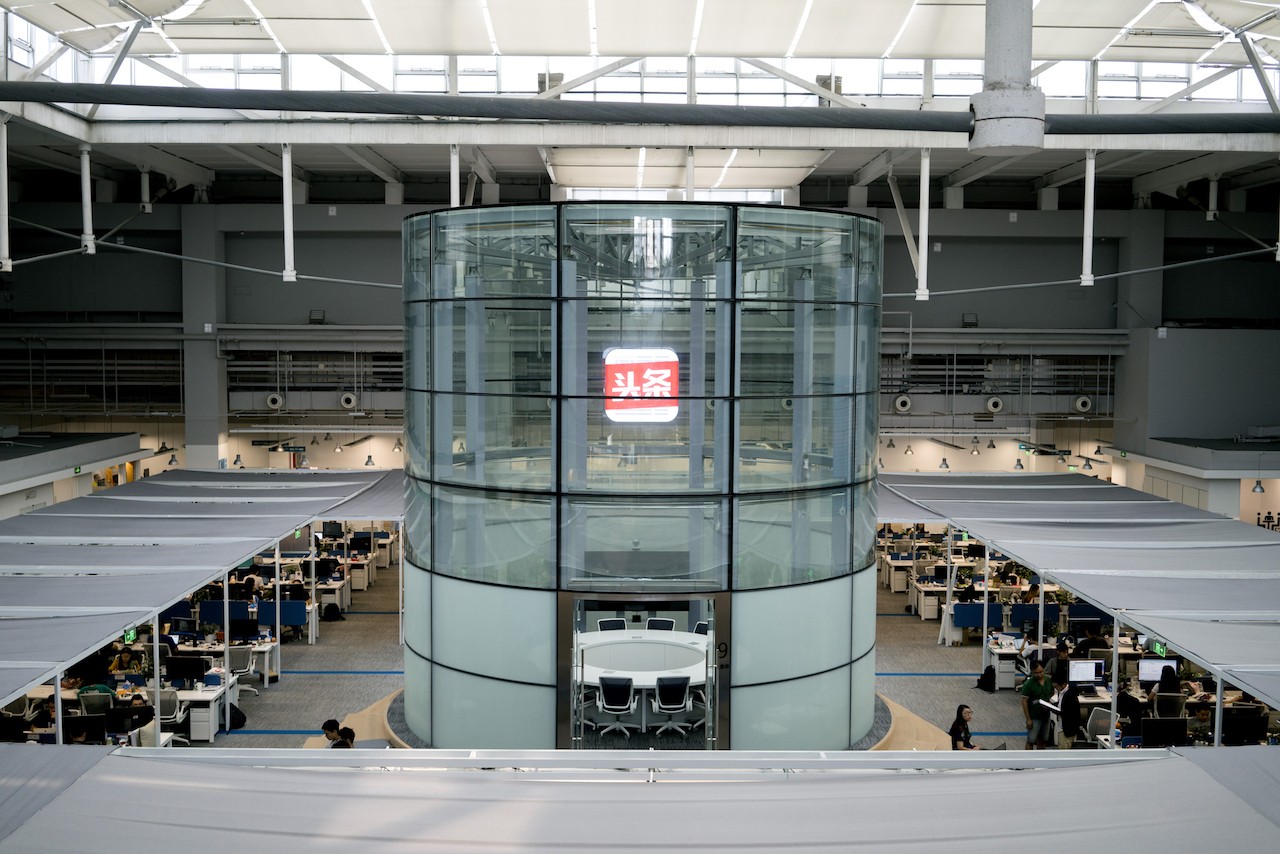 While Toutiao's main news feed is for approved content publishers, in April last year it added a new social section where any user can post short updates called Weitoutiao -- meaning "micro-headlines" -- similar to Weibo or Twitter.
Sounds great! Any challenges ahead for Toutiao?
Toutiao's core business -- advertising on the news feed -- faces fierce competition from the likes of microblogging platform Weibo and search giant Baidu. In late January, Toutiao said Baidu was using its "monopoly advantage" to damage its reputation, and
sued Baidu
. Baidu denied the claims and said it reflects Toutiao's "anxiety over its own challenges in development."
For years, Toutiao maintained that it was just a platform, and said it wouldn't edit any content on the site -- but that may be changing. State media criticised Toutiao for its reliance on algorithms to control what it shows users. And in December of 2017,
authorities shut down Toutiao for 24 hours
, accusing it of spreading "pornographic and vulgar content." Several days later, the company started recruiting 2000 content reviewers -- saying "Communist Party members would be considered first."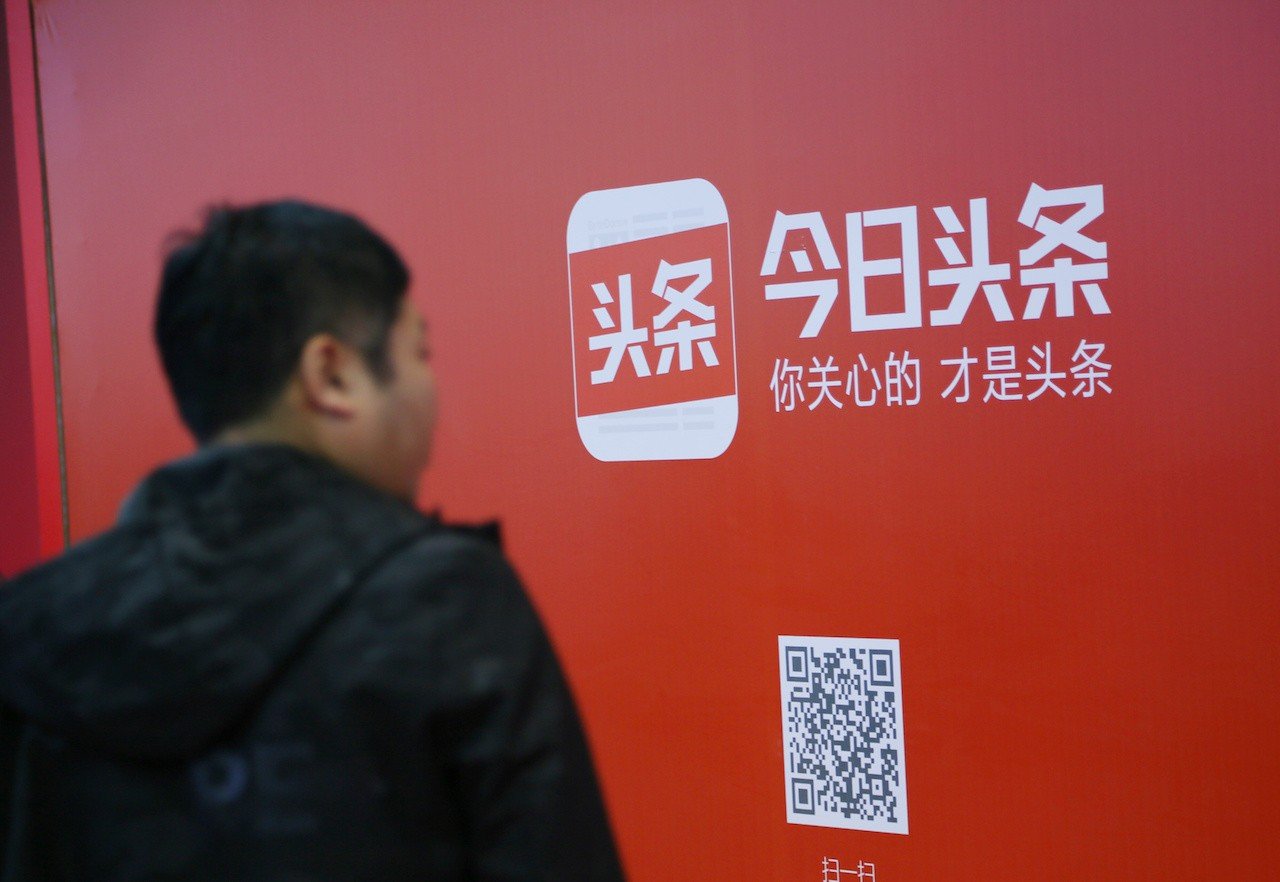 What's next?
In 2018, Toutiao struck a
deal
with Buzzfeed to distribute its content in China. Remember, the Great Firewall blocks Facebook and YouTube, so sites that rely on content going viral on social in the West need new ways to reach Chinese netizens. Buzzfeed is betting Toutiao is its way in.
And while Toutiao is only in China, its parent company Bytedance has its sights set on the US. There's now an English version called TopBuzz, and by January of 2018 it ranked second among all news apps in the iOS App Store in the US -- second only to Twitter, and above reddit.