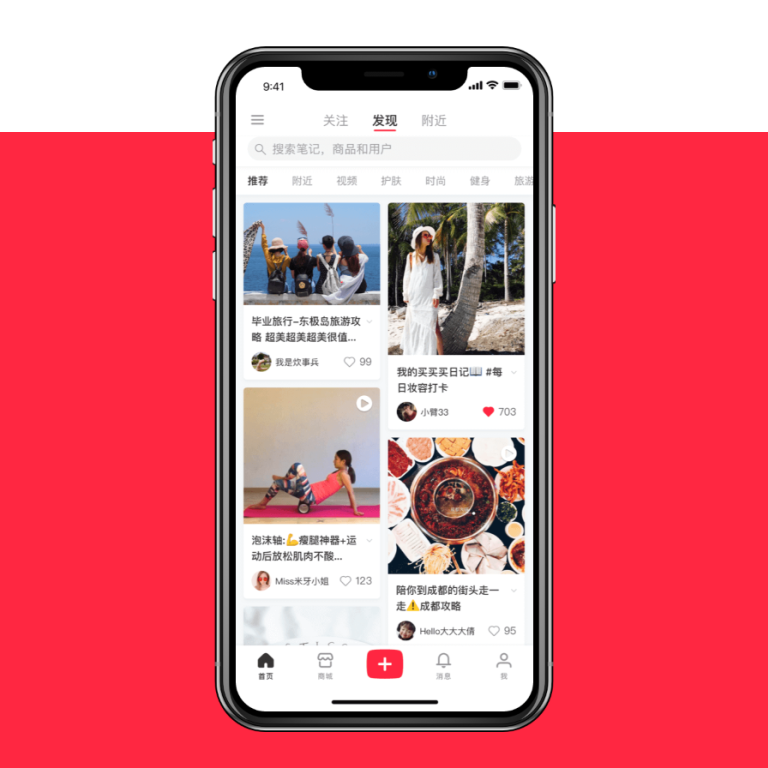 The Little Red Book is not Maoist propaganda... it's a social shopping platform with no Western peers
Xiaohongshu, or the "Little Red Book," is a social shopping platform that has attracted celebrities such as Fan Bingbing and Kim Kardashian. Starting out as a place where users share reviews of products bought abroad, it has led a community of mostly women users to fall in love with cosmetics, fashion and travel.
This article originally appeared on
ABACUS
It is called Xiaohongshu, or the Little Red Book in English-speaking circles, and it was started by a man called Charlwin Mao. But it is not the handbook of the Communist Party of China. It is exactly the opposite.
Xiaohongshu, officially called RED in English, is so named because "red" also means "popular" in Chinese. It is a social shopping platform that has captured the hearts and wallets of the young and vain in China. What is special about it is that it has no equivalent in the West. It's Instagram, Pinterest, YouTube and Taobao all at the same time.
Founded five years ago by Mao and his colleague, Miranda Qu, the platform was first created for exchanging opinions on merchandise bought overseas, sharing shopping and style tips, and discovering luxury, fashion and cosmetics brands.
One popular Little Red Book activity, for instance, is trying out outfits in fitting rooms and sharing photos for those that just can't be bothered to go to Zara or Uniqlo by themselves.
The Little Red Book gained popularity because it created a space for users that didn't want to spam friends with their latest purchases or be judged for indulgent spending. The app now has 150 million users, most of whom are young, female and have stronger purchasing power.
Just like with Instagram, users can share photos of their style combinations or purchases, but here they are often accompanied by in-depth reviews and tutorials that are more akin to blogs. It's also similar to YouTube, with thousands upon thousands of vloggers sharing tips on makeup and other products, or simply talking about their lives. Saving content on boards is another useful feature that reminds one of Pinterest, while the in-app purchase option gives it a touch of Taobao.
In its essence, the Little Red Book is a product search engine. Users often use it to research what products to buy by reading opinions from their peers. In fact, Chinese consumers are a cautious bunch --
90 percent
 buy products based on their reputation.
"We're an incubator of word-of-mouth marketing," Mao
told Wired
 in 2016.
The Little Red Book has also managed to draw in some famous faces, such as Chinese actresses Fan Bingbing and Lin Yun A.K.A. Jelly Lin, as well as Kim Kardashian, who uses it to get closer to their audiences. That's why it is common to see a celebrity with no makeup whatsoever putting on a face mask in front of her phone camera on the platform -- something that most Western celebrities probably wouldn't be caught dead doing.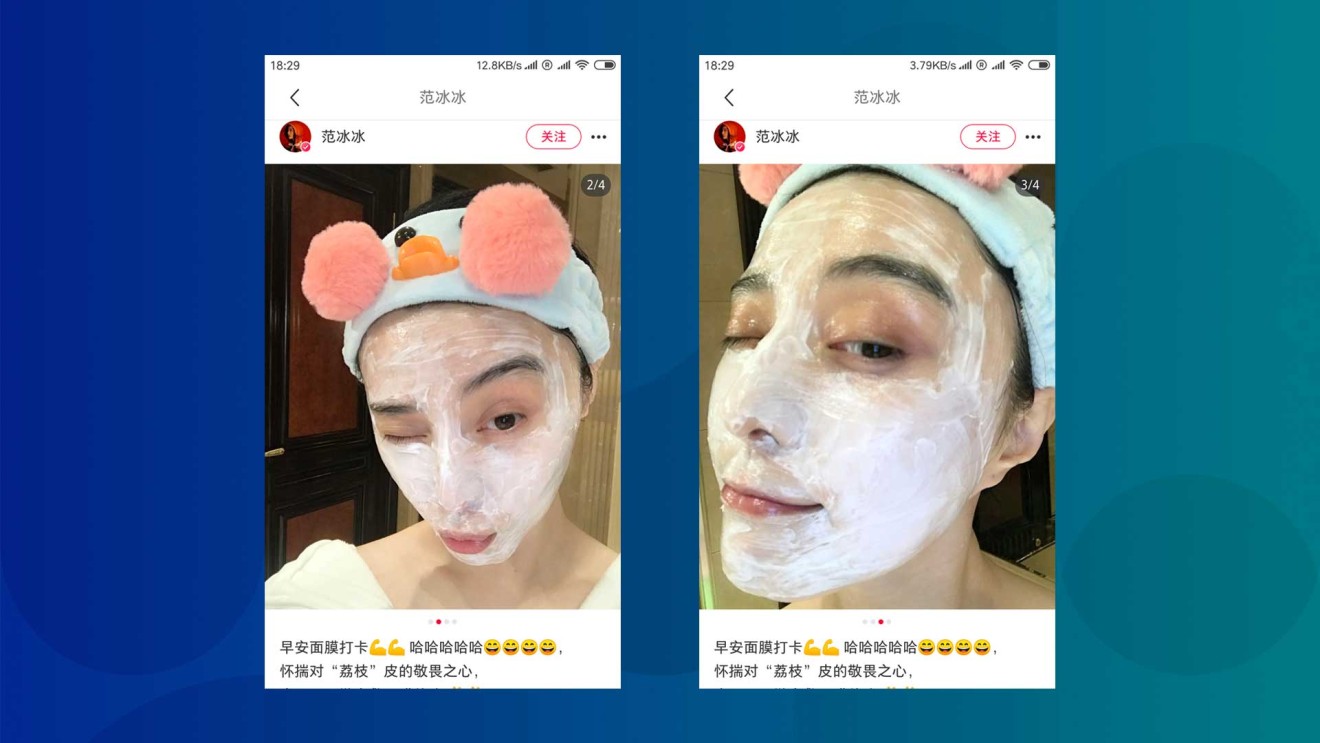 Celebrities, of course, help brands sell. People are known to complain that whenever Fan Bingbing recommends an inexpensive beauty product it sells out immediately.
The company recently launched its own design brand called REDesign, and has even tried to bring its shopping experience offline. Little Red Book opened a flagship store in June 2018 in Shanghai, where users can try out their favourite products and, of course, take a lot of selfies.
But the Little Red Book isn't just about mindless shopping. According to the Your Guide To Xiaohongshu report, many flock to the platform to share their travel experiences. Some document their pregnancies and births, and find connections with other expecting mothers.
Users also talk about plastic surgery, a topic that many still shy away from, but which is becoming less taboo in recent years. Little Red Book's greatest strength is in building a community away from the mainstream social media, such as WeChat and Weibo, where people can meet like-minded folks.