Xiaomi
Get more with myNEWS
A personalised news feed of stories that matter to you
Learn more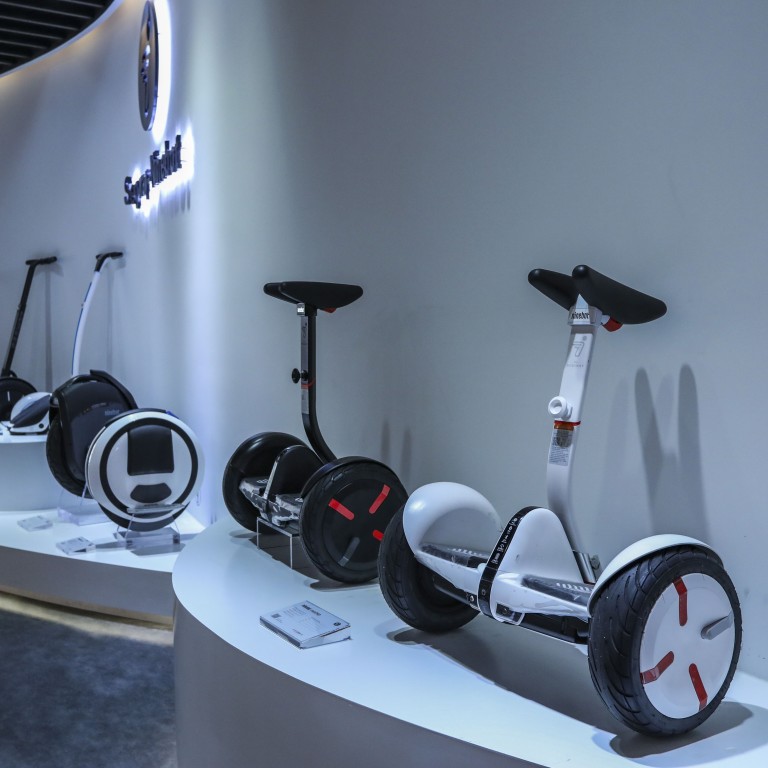 Back to the Future hoverboards are finally becoming mainstream thanks to a Chinese company
Ninebot is the company that bought Segway and took them to the mainstream. The company is now selling self-balancing scooters, unicycles, hover skates, and even robots. It is also one of the main suppliers behind the US scooter craze.
This article originally appeared on
ABACUS
Segway used to be hailed as the future of transportation. That was until they started to be associated with airport police and overweight tourists and became a bit of a joke. The bad PR continued when one of the company's owners died… after riding his Segway off a cliff.
Hoverboards had the same boom-bust cycle too, becoming a viral hardware hit… and then a menace, after a string of complaints of broken bones, chipped teeth, and exploding batteries. (There's a reason every airline asks you not to carry those batteries on board planes.)
These days, however, Beijing-based Ninebot, which bought Segway in 2015, is trying to change the bad reputation of so-called personal transporters. And it seems to be doing a pretty good job – people riding self-balancing scooters can now be seen all over China.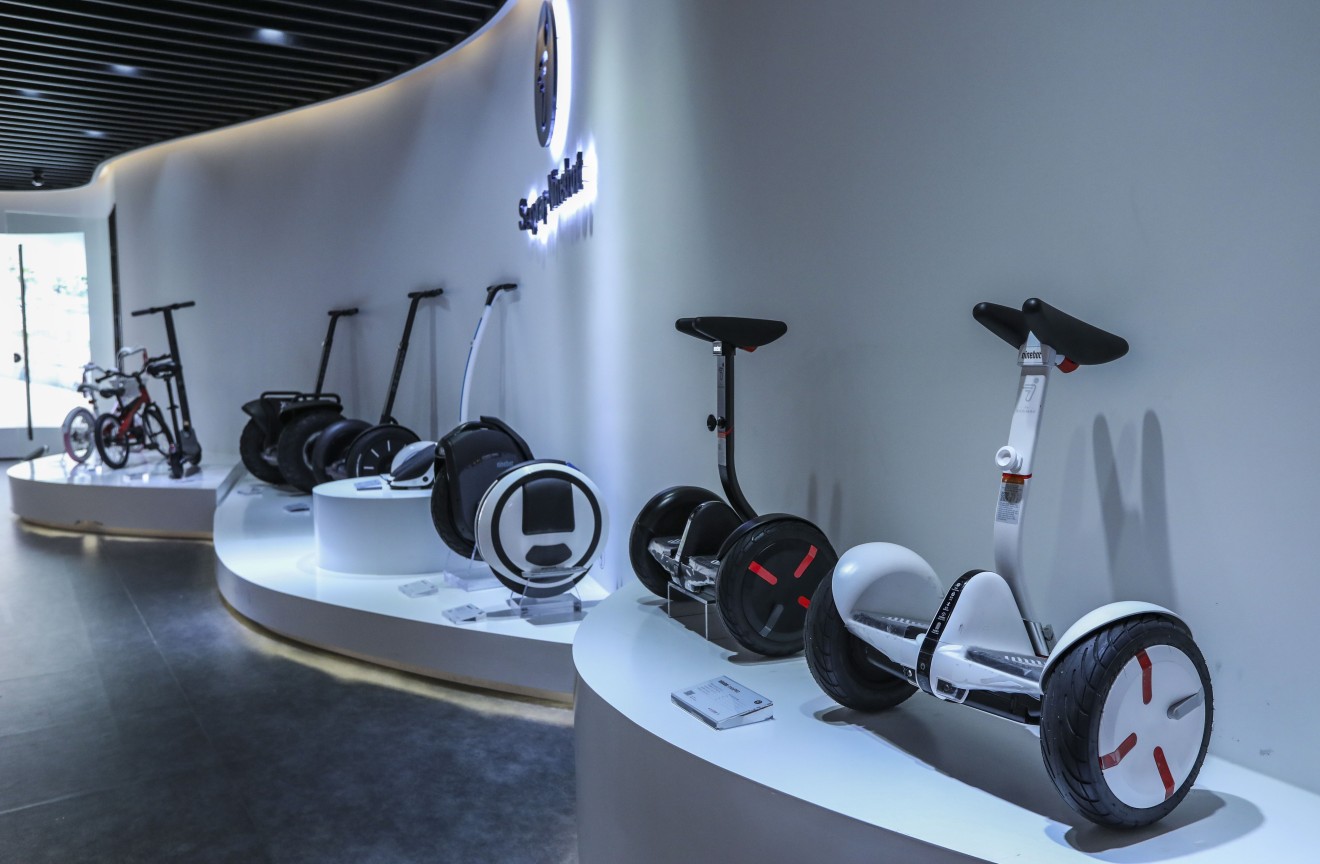 ​
The trend has grown so much that online commentators started claiming we are entering the process of "cabbagification" -- tech products that were once expensive and advanced have become as widespread as, uh, cabbage. The term became popular after a video of a farmer driving a Ninebot self-balancing scooter through rural China became viral in the country at the beginning of 2018.
Ninebot's success at home came after it started selling its Ninebot Mini self-balancing scooter with smartphone maker Xiaomi, which owns a stake in the company.
​
Now, the company is winning over the US -- though you might not realise it. You know those shared scooters from Lime and Bird that have taken over American cities? Most are made by Ninebot.
​
Ninebot has also come out with other products, some under its own brand and some under Segway's. There's the self-balancing scooter that turns into a robot which follows you around carrying your stuff, the "hover shoes" which work like roller skates, and the unicycle that comes with a warning that it's not made for everyone (oh, and it's also available in a
Batman version
).
All of these are based on gyroscopic balancing – a technology that's been around since ancient times and which Ninebot CEO Gao Lufeng believes will completely replace bicycles.
"People might use (bicycles) as an exercise device, the same way we use treadmills for running, once personal mobility devices become the main form of transport for short distances," Gao
told
the South China Morning Post in 2016 echoing previous promises from Segway.
Much like hoverboards before it, Ninebot's products have not been without its controversies.
The firm split up with Lime after the sharing company
recalled some 2,000 kick scooters
in October 2018 after some of them caught fire. Ninebot, for his part,
told
Bloomberg that Lime used its own maintenance services instead of more professional companies.
Ninebot was also
sued
in Los Angeles along with Lime, Xiaomi, and Bird over inadequate safety and even assault.
And their much-hyped "hover shoes"? People are struggling to find places to actually use them. The UK
banned
the use of Ninebot's e-roller skates in public along with any other type of electric scooter or hoverboards.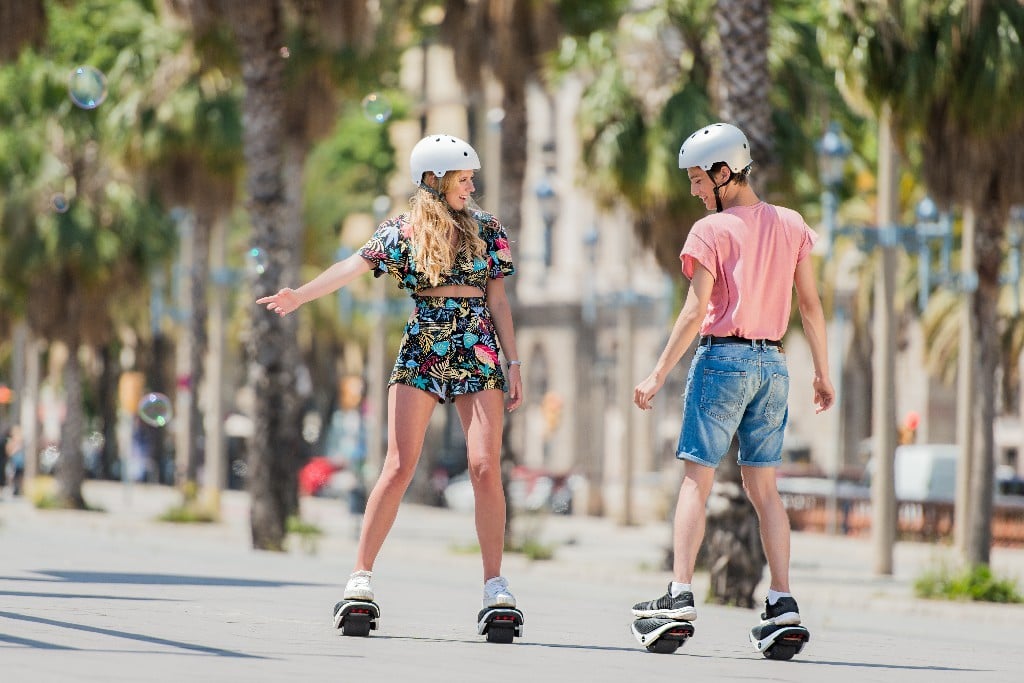 ​
And then there's how Ninebot got into the business to begin with. Now that the company owns Segway's technology, its design pedigree is assured. But the purchase only came after years of legal battles, where the American company accused Ninebot of ripping off its designs.
Ninebot is also involved in another lawsuit against electric unicycle maker Solowheel over the design of its electric skates, according to Bloomberg. But the company seems undeterred. In fact, they are already going into robotics and developing self-driving robots for China's food delivery king Meituan Dianping -- another step in Ninebot's mission to turn scooters into cabbage.