Tencent
Get more with myNEWS
A personalised news feed of stories that matter to you
Learn more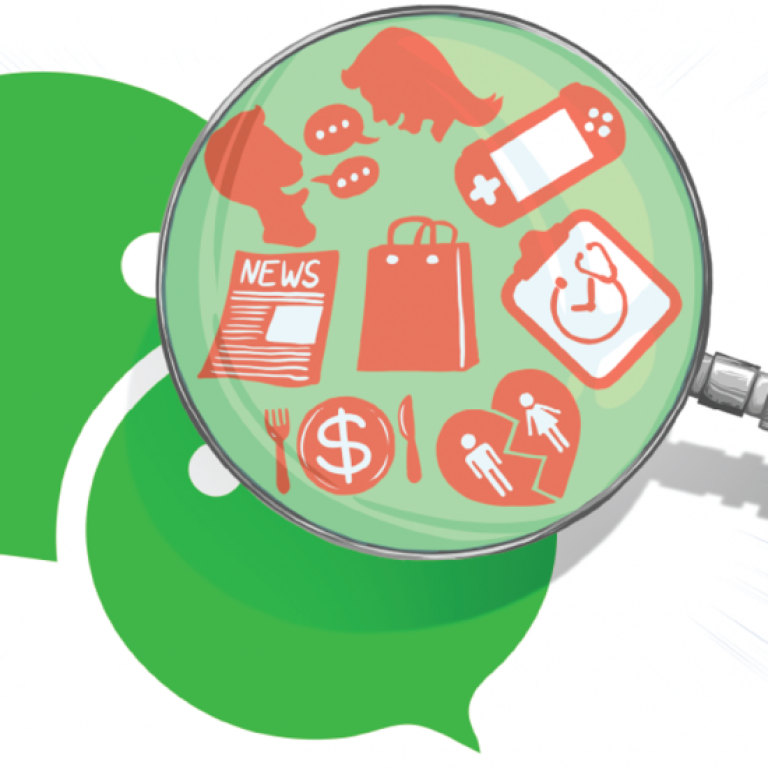 Mini Programs: The apps inside apps that make WeChat so powerful
Mini programs are lightweight apps that run inside another app (like WeChat, Baidu or Alipay). They don't need to be downloaded or upgraded through app stores. They make it possible for one app to perform the service of many apps add up.
This article originally appeared on
ABACUS
You'll be amazed by how much a single app can do in China. WeChat, for instance, is supposed to be a messaging app. But you can also order food, pay bills, edit photos, play games or test the quality of your sleep.
It's not because WeChat's maker decided to program all of these things into the app. It's because WeChat has "mini programs" -- little downloadable apps from other developers that live inside WeChat.
The idea isn't entirely new. There's Google's
Instant App
, Facebook's "
Instant Games
", even the iMessage apps inside Apple's iOS.
But it's inside WeChat where the power of mini programs is truly seen. It began in late 2016, when WeChat creator Allen Zhang
revealed
that his team is testing a new function called mini programs. Zhang described these mini "apps" as highly accessible and efficient, allowing users to open them and leave them easily, without having to install or uninstall.
On January 9, 2017 (coincidentally, the tenth anniversary of the iPhone's unveiling), WeChat's mini programs were officially made available to users.
They can be found by scanning QR code or searching for keywords inside WeChat's own mini program store -- effectively, an app store inside an app. Each is
smaller than 10MB
, allowing them to download and install quickly.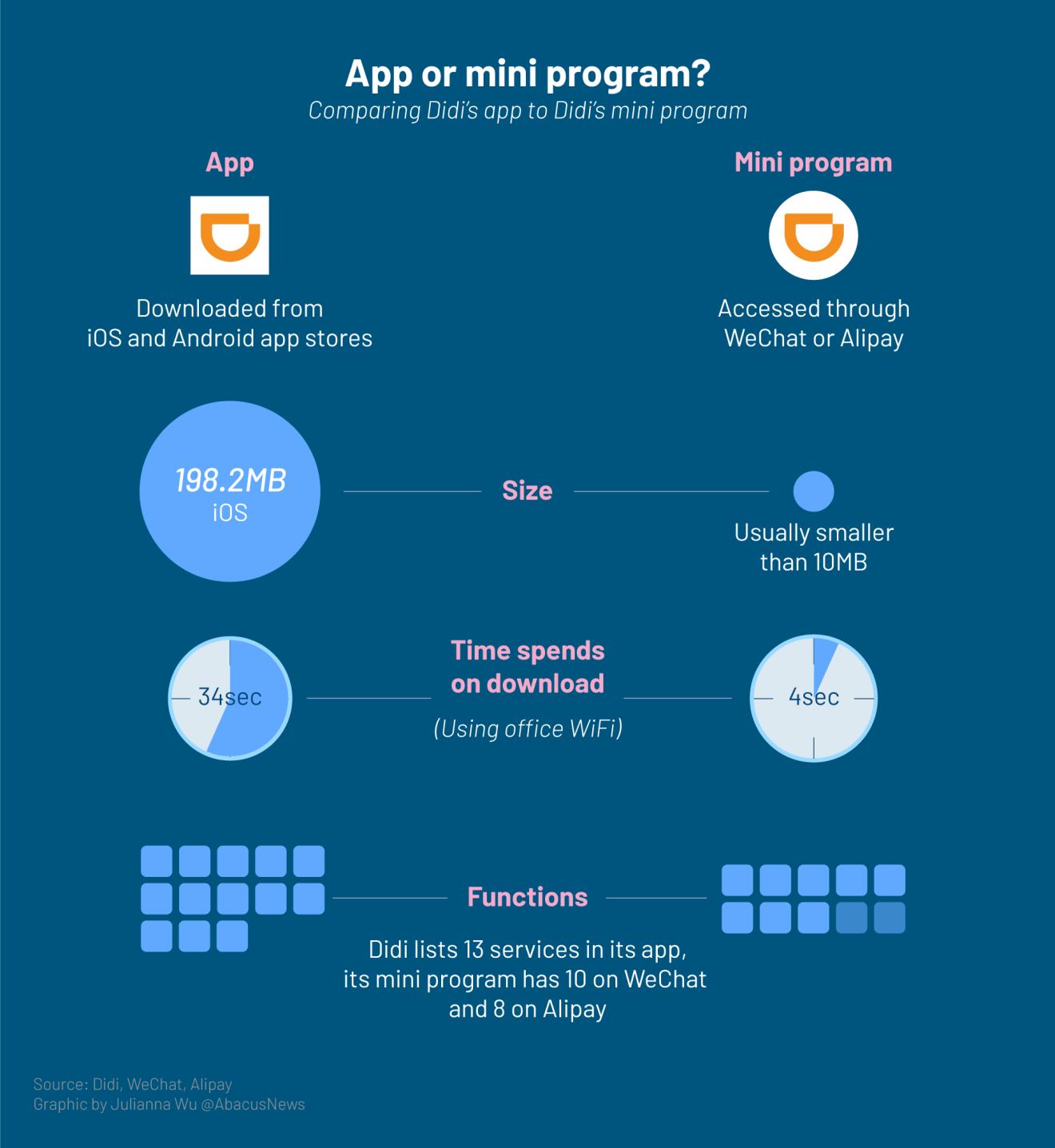 It's become a defining feature in WeChat, allowing the app to do virtually anything -- as long as there's a mini program for it.
But the feature wasn't well received at the beginning,
as state-run Xinhua News reported back then
. Users reportedly had trouble finding mini programs on WeChat, and their functionality was too limited compared to regular apps.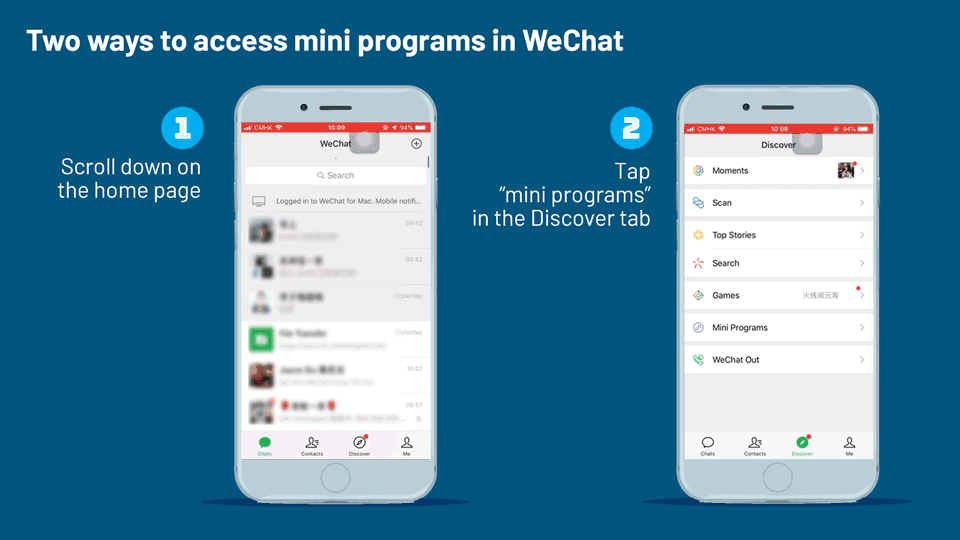 The tide turned when the first games came out.
At the end of 2017, the first games came out. Tencent's own Jump Jump was one of the first games, featuring a chess piece that players had to tap and hold to make it hop from block to block. The simple game immediately went viral with
100 million daily active users in just a month
.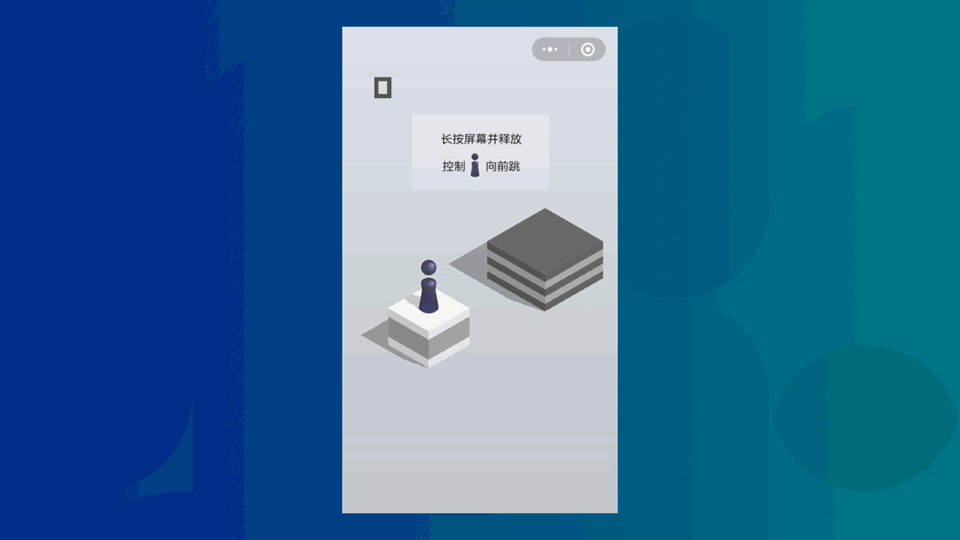 Analyst Ben Thompson goes further,
saying on Stratechery
"the operating system of China is WeChat, not iOS/Android."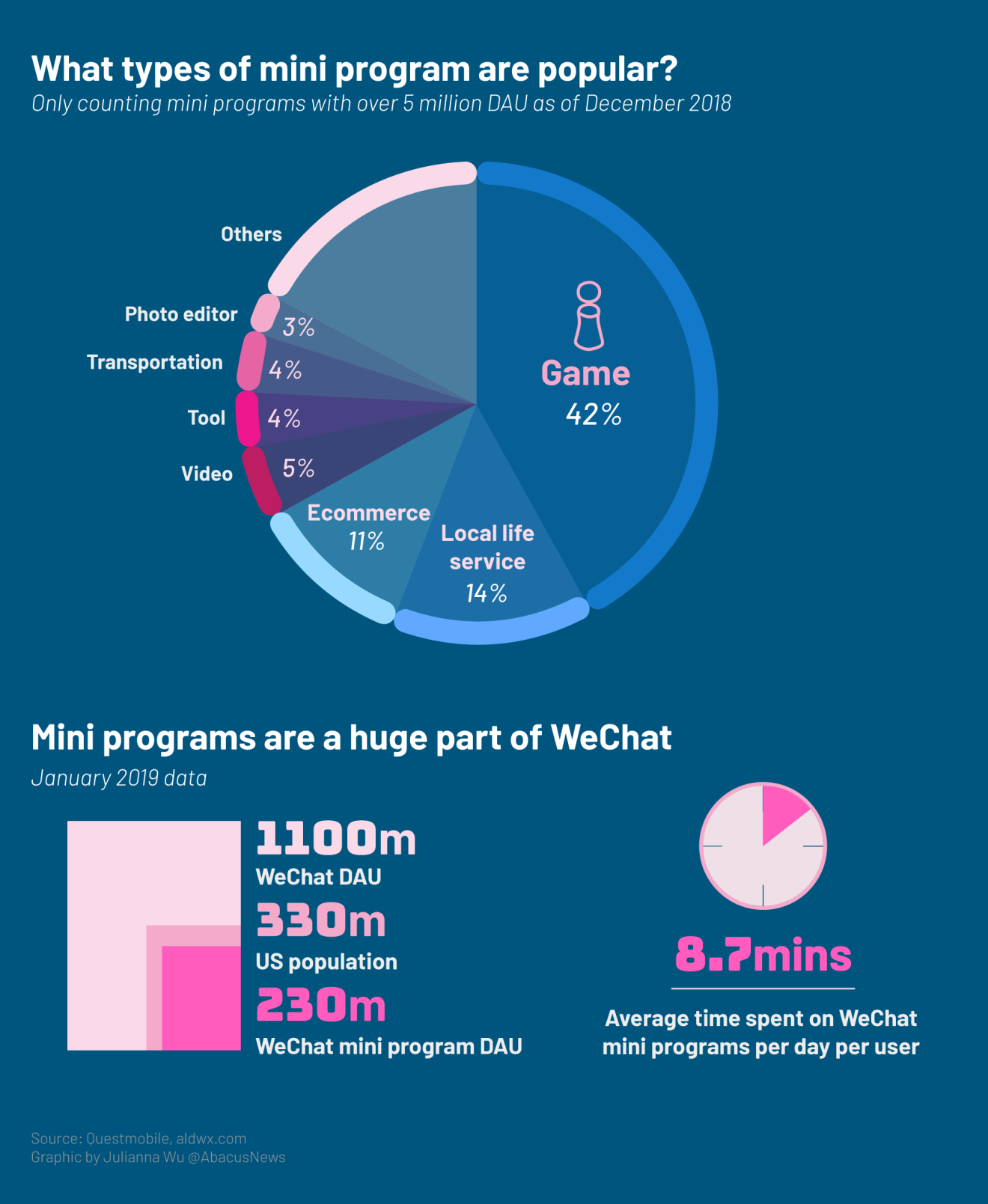 Now virtually every major app in China has a mini program in WeChat. You can hail rides with Didi, rent a bike through Ofo or Mobike, order food from Meituan, shop on Pinduoduo, even browse Tantan, China's Tinder, without ever leaving WeChat.
But there are also services and games that aren't available as standalone apps. Like one from Google.
Yup, Google may have pulled search from China years ago, but it's got
a Mini Program on WeChat
. It's a game called Guess My Sketch, which lets an AI guess what you're drawing.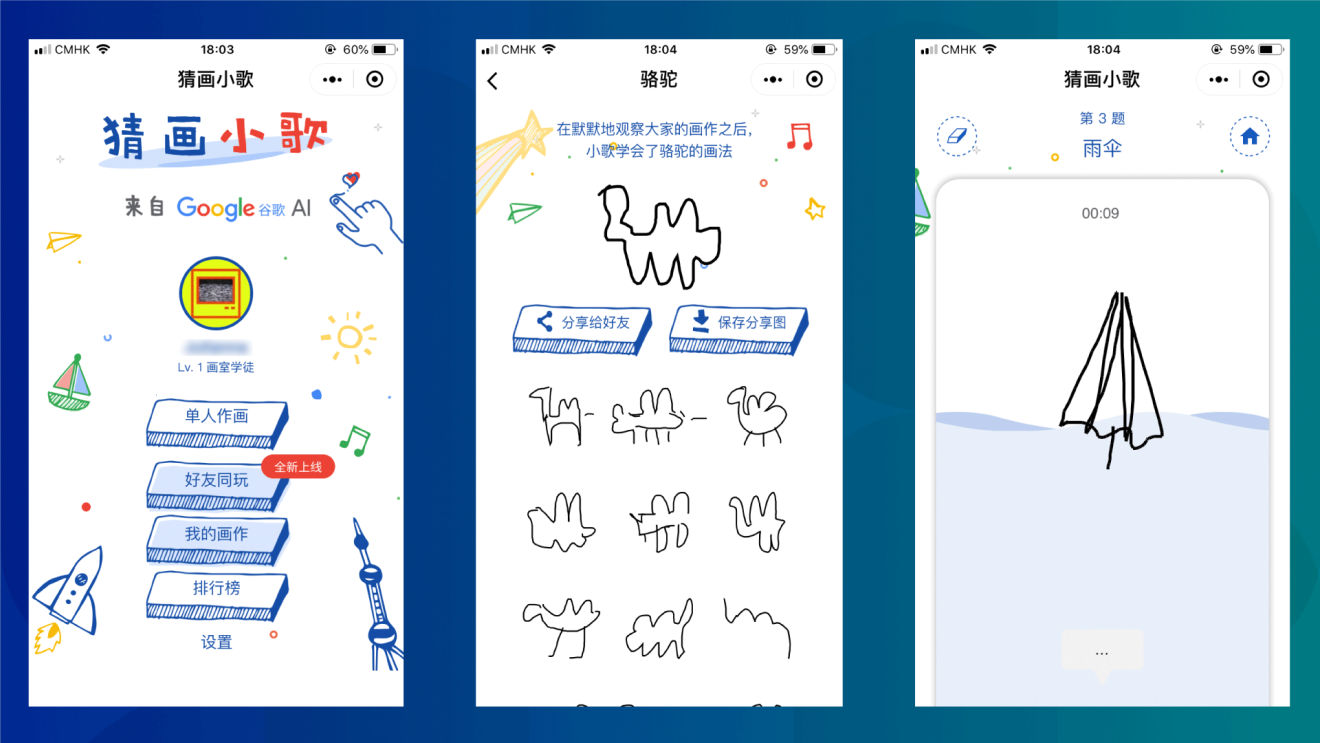 Not all mini programs are good. State media outlet the
People's Daily reported
that some mini programs were found selling counterfeit goods, infringing copyrights or even dealing with gambling or prostitution.
But it's hard to doubt the impact that mini programs have had in cementing WeChat's position. It shouldn't come as a surprise that others are following:
Alibaba
and
Baidu
also begun to add mini programs on their apps. 
(Abacus is a unit of the South China Morning Post, which is owned by Alibaba.)
They're even appearing in short video apps like
Douyin
(also known as TikTok outside of China). And just like WeChat, they're hoping to hook people with something simple: Games.