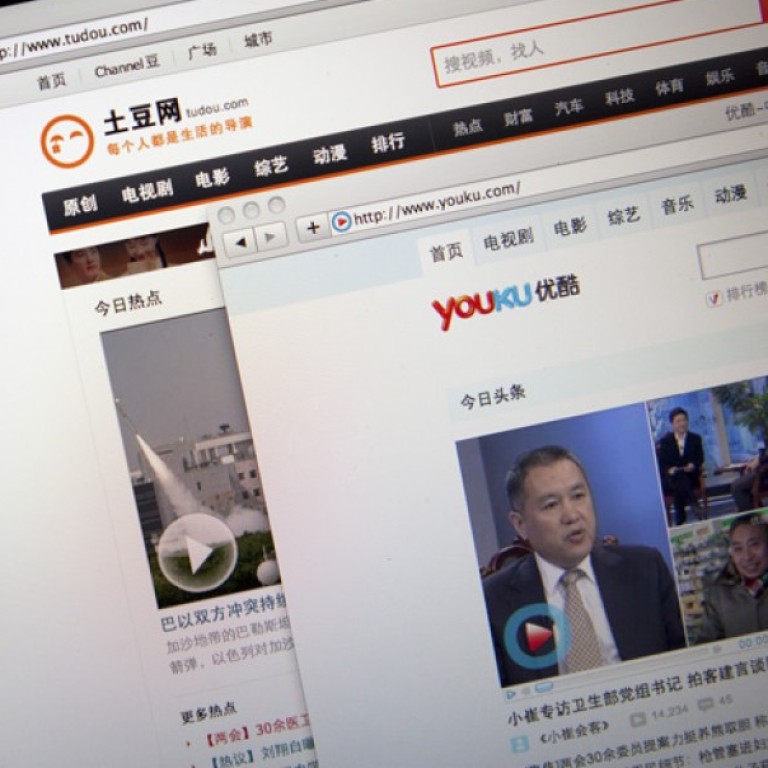 How Youku went from being China's YouTube to China's Hulu
Once known as China's YouTube, Youku pivoted away from user-generated video to professional content, and is now closer to Netflix or Hulu. Merged with rival Tudou in 2012.
This article originally appeared on
ABACUS
Imagine if YouTube pivoted to licensing and producing professional content years ago, transitioning away from user-generated videos to become more like Netflix or Hulu.
This more or less sums up the story of Youku Tudou, a major Chinese video streaming company. To many, Youku, the company's flagship site, is often dubbed the YouTube of China because of its close resemblance to the Google-owned streaming site in its early years and its strong focus on user-generated content. 
However, that reputation perhaps no longer rings true given what Youku is today. The Alibaba subsidiary has been pivoting towards licensing TV shows and producing original content. If you fire up Youku today, you might be just as likely compare it to Hulu as you would to YouTube. 
(Abacus is a unit of the South China Morning Post, which is owned by Alibaba.) 
While it was once the biggest platform for user-generated content, Youku is now best categorized as one of China's top video streaming sites for professional content.
The YouTube of China
Before Youku existed, video-sharing site Tudou was founded by Gary Wang and Dutchman Marc van der Chijs on February 15, 2005, the day after YouTube was founded in the US. About a year later, veteran internet entrepreneur Victor Koo founded Youku. 
After YouTube was blocked in mainland China in late 2007 -- around the time YouTube launched a Chinese version of the site -- Youku and Tudou became the go-to online video platforms for Chinese netizens.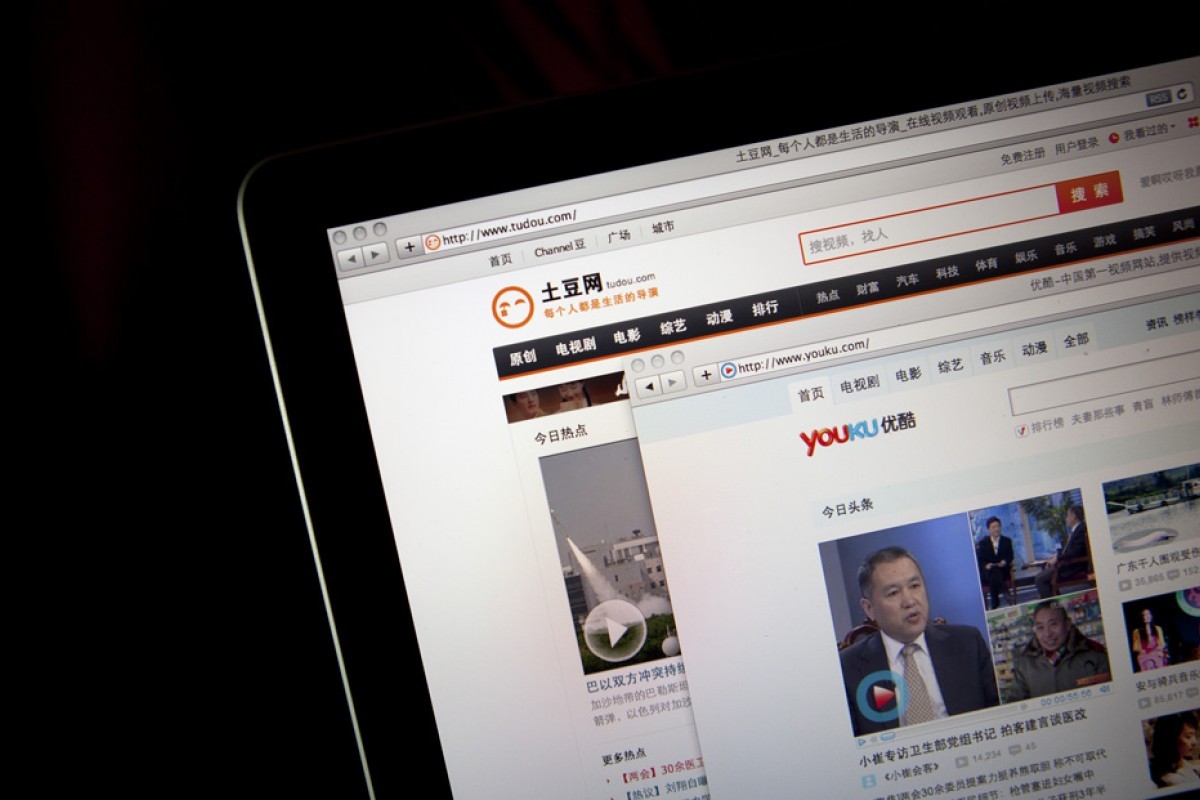 In 2012, Youku and Tudou merged in a
deal worth more than US$1 billion
. At the time of the merger, Youku was the 11th most visited site in China and Tudou the 14th, according to internet traffic tracker Alexa. The deal sent shockwaves through China, creating a clear industry leader and marking the end of an era in Chinese video streaming. 
The Pivot Towards TV Shows and Movies
Early on, it was easy to draw comparisons between YouTube and Youku. (Similarities in their names and logo designs
didn't help
.)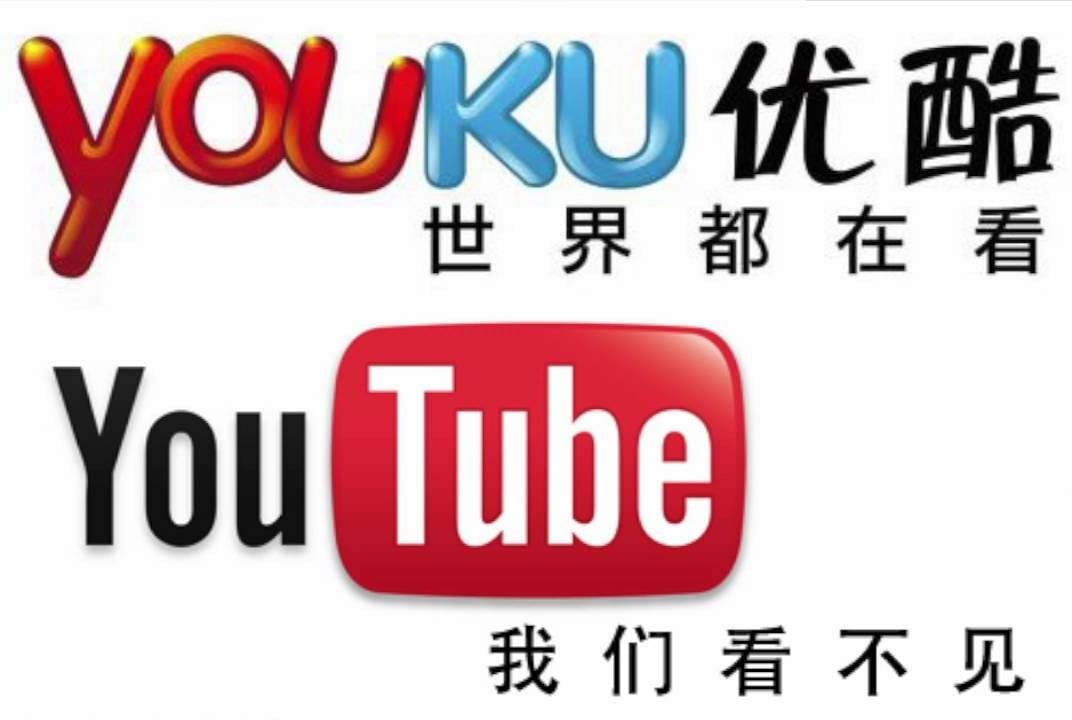 Youku CEO Victor Koo quickly realized that YouTube's focus on user generated content wasn't a great model for the Chinese company.
He told Techcrunch
at the time of his company's IPO, "Unlike the US, we are still in the development phase for user generated content so we didn't rely on that."
Youku shifted its focus to syndicating traditional TV shows and creating original content. Rather than adopting a subscription model like Netflix, Youku opted for a "pay as you watch" business model. As TechCrunch reported at the time, Youku was already licensing two thirds of the videos on its site by the time of its IPO.
But even after the massive Youku-Tudou merger, the company soon found that anyone could play the content licensing game. Youku quickly found itself running up against intense competition as other emerging video streaming platforms with wealthy backers such as Baidu's iQiyi threw around millions of dollars snapping up the streaming rights to
the hottest shows from abroad
.  
Some attributed Youku's decline in market dominance to the fact that the company was more carefully looking after its bottom line since going public. While iQiyi was burning mountains of money to enrich its content library, Youku Tudou was focused on lower-cost productions. 
Eventually, iQiyi's wild success with blockbuster shows drew Youku into
a costly content arms race
. With the company hemorrhaging money to buy shows in an attempt to maintain market share, Youku Tudou eventually accepted a buyout offer from then-stakeholder Alibaba in 2015. The following year, Youku Tudou was delisted from the NYSE.
What Lies Ahead Now for Youku Tudou?
Youku Tudou now likely ranks as the third most popular online video platform,
according to Caixin
, behind iQiyi and Tencent Video. By mid-2018, iQiyi boasted 87.4 million paid subscribers at the end of 2018 and Tencent Video had 74 million. The last available user data revealed by Youku is from 2016, when the company said it had 30 million paying users. 
While these numbers might look enormous, some believe that these companies are
still heavily in debt
. While Alibaba doesn't disclose Youku's finances, the ecommerce giant's media business as a whole -- including Youku Tudou -- lost 19.7 billion yuan (US$2.88 billion) in 2018.
That said, Youku has been
making moves to improve its position
. For instance, it purchased the domestic broadcast rights for the 2019 World Cup. It also forged a partnership with Japan's Fuji Television Network to gain better access to Japanese TV programs. 
Ironically, as Youku has focused more on licensed and original programming, China's appetite for user-generated content has seen
explosive growth
. Video-sharing sites such as
Bilibili
and
TikTok
have garnered a massive following. While Bilibili has also come to be known as China's Crunchyroll with its large anime library, 90% of its offerings still come from users.