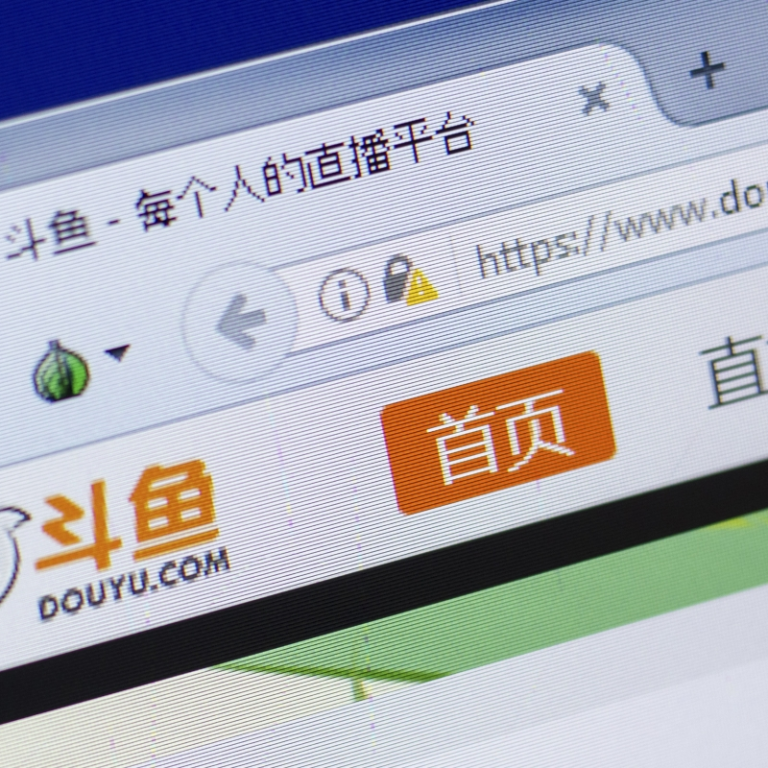 How Douyu won the live-streaming war to become China's Twitch
Douyu is one of China's two largest live-streaming sites with a focus on game-related content. By out-fundraising rivals and poaching top streamers, it survived China's live streaming war in 2016 to become an industry giant.
This article originally appeared on
ABACUS
With 160 million monthly active users, the Tencent-backed company that focuses on game-related live streaming has more MAUs than Amazon's
Twitch with 140 million
. The company is a giant in China's live-streaming sector, along with rival Huya.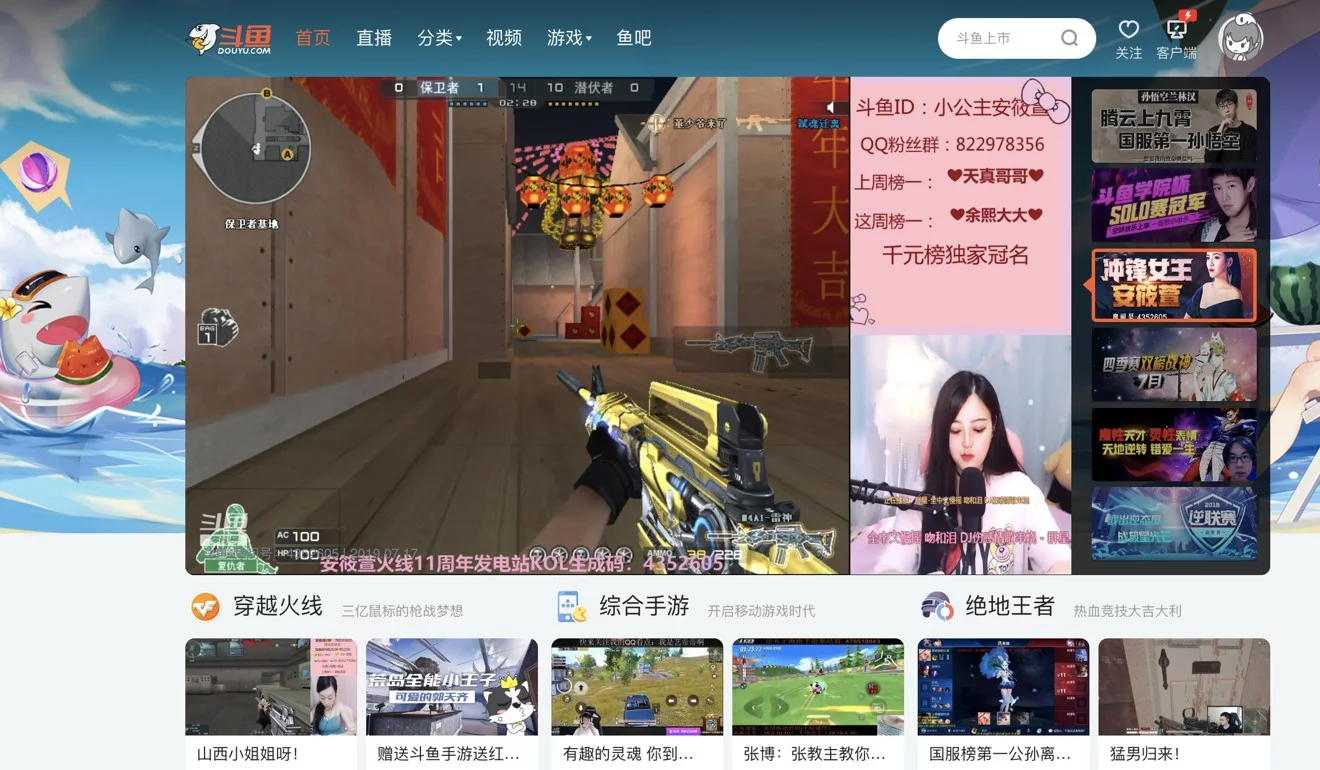 Amazon's Acquisition of Twitch made Douyu
Douyu is not an overnight success. The company was founded by
Chen Shaojie
in 2013 as an offshoot of AcFun, a video platform that gained popularity by implementing
bullet chat
as a real-time user commentary tool.
As the game live-streaming unit of AcFun, Douyu was initially known as AcFun Live. But it officially spun out as its own product in January 2014 and was renamed Douyu, which means "fighting fish" in Chinese.
The platform wasn't a hit right from the get-go. In the early days, the live-streaming business was dominated by non-gaming content. But the rise of Twitch and Amazon's eventual acquisition of the US-based platform in 2014
helped build confidence
in the game-centric live-streaming business. As a result, Douyu managed to secure substantial funding from angel investors and Sequoia Capital.
By 2016, China's live-streaming era was in full swing, with dozens of live-streaming sites springing up every month. In the midst of this boom, Douyu continued to pull in more funding from rich backers like Tencent and Phoenix Capital, which propelled the Wuhan-based company to
unicorn status that year
.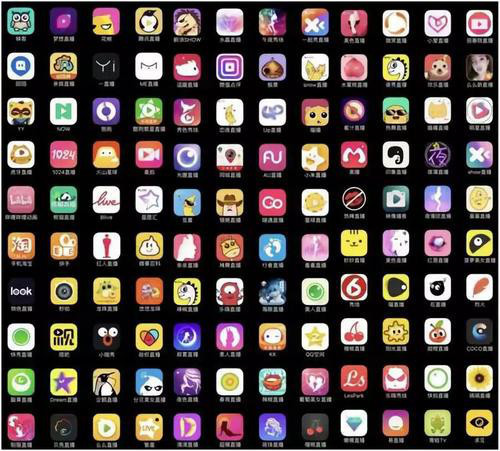 In the years that followed, Douyu has never been short of funding. The company ranked as the most-funded Chinese gaming startup in 2018, pulling in a
total of US$1.13 billion
. 
Dogged Pursuit of Top-Tier Live Streamers
An important part of Douyu's success involves its ability to lock down top-tier live streamers. 
Douyu now has 6 million registered streamers, more than 5,200 of whom have signed exclusive contracts with the platform, the company said in its
IPO prospectus
. This has helped it become the premier destination for game live streaming. Douyu has
51 of the top 100 game live streamers
, and eight of them are in the top 10. 
Douyu has put a heavy focus on celebrity streamers from the beginning. In 2014, Douyu spent three quarters of its angel investment -- 15 million yuan (about US$2.4 million) -- on bandwidth and poaching live streamers from other platforms,
Chinese media outlet 36Kr reported
. The poached talent primarily came from Huya and YY. 
Getting these live streamers doesn't come cheap. In 2015,
state media reported
that Douyu was paying League of Legends pro Lu Benwei an eight-figure annual salary (more than US$1.6 million at the time).
Chen, the company's founder, gave a rallying call the following year on social media. "This year, Douyu has already raised more than 2 billion yuan (US$300 million),"
he posted on WeChat
. "We've got plenty of ammo. Locked and loaded… We must win this Thousand Live Stream War, fight!"
Carving up China's live streaming with Huya
The carnage of the Thousand Live Stream War initially left three live-streaming giants standing -- Huya, Douyu and Panda TV. But since a cash crunch led
Panda TV to end service in 2019
, China's live-streaming industry has effectively become a duopoly. 
Douyu also maintains the lead in MAUs. Huya surpassed
100 million MAUs for the first time
this year. And while Douyu recently surpassed Huya in paid users, Douyu was still behind when it comes to revenue per user as of July 2019.
The live streaming fight has gotten intense between the two rivals. Douyu has been especially relentless. In March 2019, a court in China had to issue an arbitration letter to Douyu
asking the company to stop filing complaints
to Apple that demanded Huya be taken off the iOS App Store.
Ironically, Douyu's dispute with Huya started when Huya was poaching streaming talent, which Douyu had previously done itself. As a countermeasure, Douyu started filing complaints to Apple demanding Huya be taken down and accused Huya of copyright infringement. 
In total, Douyu filed 23 complaints to Apple before Huya eventually took the matter to a local court. The court ruled that Douyu's complaints were unfounded and ordered the company immediately stop filing them. 
With Douyu and Huya the last standing giants in China's live streaming industry, it could take a larger giant to bring their bitter feud to an end. Tencent is now one of the biggest investors in both companies, which it achieved through multiple rounds of funding. The Shenzhen-based tech giant is reportedly the largest shareholder of Douyu,
owning 40%
, and the second largest of Huya, with
31.5%
.