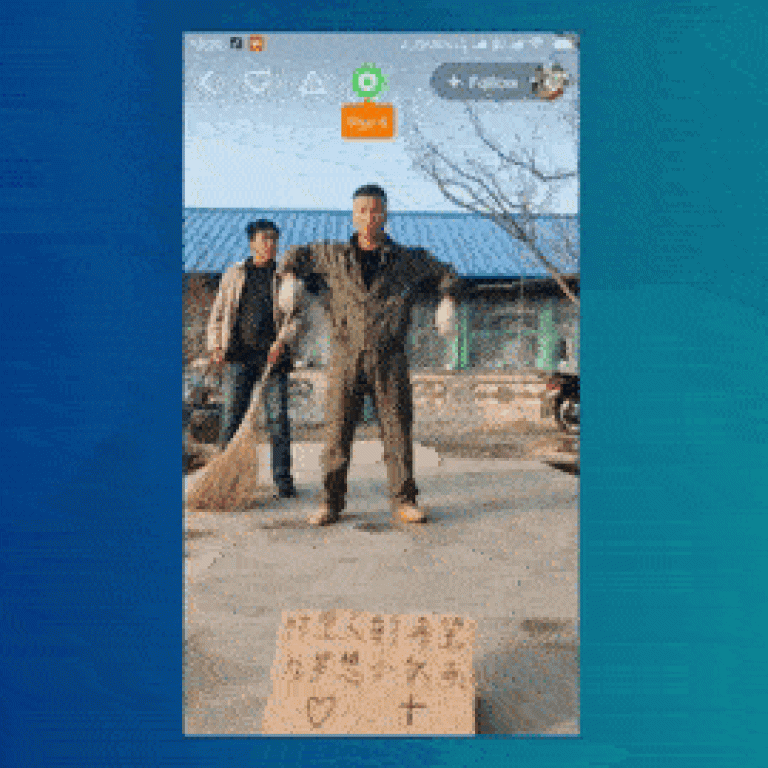 Kuaishou is China's original short-video king, and it now hosts 'little shops' and live streaming
Kuaishou is China's second largest short video app. After growing largely from popularity in China's rural areas and lower-tier cities, Kuaishou moved into live streaming, ecommerce and long-form videos in the face of more competition.
This article originally appeared on
ABACUS
Want to watch women eating light bulbs and grown men lighting firecrackers in their underwear? That's the sort of short video content that sends many people to Kuaishou.
Founded in 2011, Kuaishou was first created as a GIF generator app under the name GIF Kuaishou, which means "GIF Quick Hand" in Chinese. It wasn't until November 2012 that Kuaishou pivoted from being a utility to a community, serving up short videos. From then on, the Beijing-based platform became known simply as Kuaishou, or Kwai outside China.
Once it became a short video platform, Kuaishou reportedly targeted growth in China's
lower-tier cities
and rural areas. While company CEO Su Hua denied the strategy was deliberate, he said that's where most of the platform's users are today.
"85% of Kuaishou users are from second-tier cities and below, and 15% are from first-tier cities, which is in line with China's Internet user demographic,"
he told Technode in 2016
.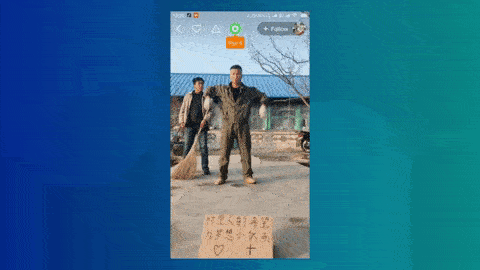 Whether deliberate or not, that strategy seems to have worked out. By 2015, Kuaishou attracted major funding from Sequoia Capital and Morningside Venture Capital. From June 2015 to February 2016, the company said its registered users
tripled to 300 million
.
Kuaishou's rise wasn't so apparent in the early days of the platform. At the time, it featured mostly Jackass-style videos produced by and for people living in rural areas. Over time, though, clips of stunts, pranks or just novel short performances started to bring in a ton of traffic. By 2016, data from telecom company China Unicom showed that
traffic consumption from Kuaishou
was larger than any other app, even the omnipresent WeChat that sits at the center of people's digital lives in China.
But while Kuaishou was the first to really leverage the virality of short videos, its dominance in the sector didn't go unchallenged for long. In 2018, Bytedance's own short video platform Douyin, released as
TikTok
outside of China, started to gain enormous popularity.
With 500 million monthly active users worldwide, TikTok knocked Kuaishou to second place. But as a
rising tide lifts all boats
, 2018 also turned out to be a huge year for Kuaishou.
And the platform keeps growing thanks to continued investment from Tencent, which led a
$1 billion funding round in 2018
, and increasing numbers of short video consumers in China, which hit
800 million in 2019
. By March 2019, the platform's monthly active users grew to 361 million, up 56% from a year prior.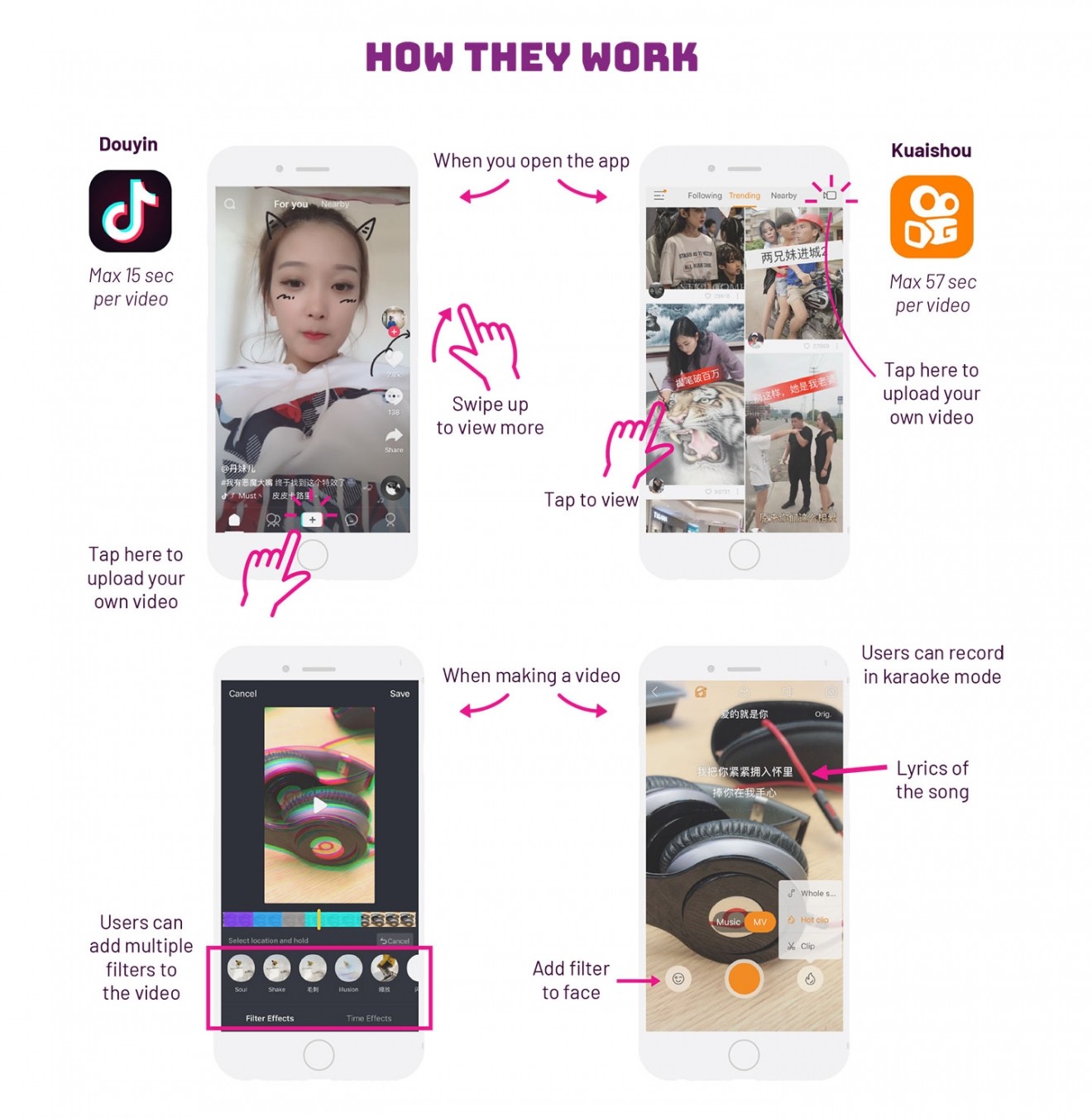 With competition increasing in the short video space, Kuaishou eventually grew to include elements of social media, e-commerce and live-streaming.
(Abacus is a unit of the South China Morning Post, which is owned by Alibaba.)
The bet on ecommerce turns out to have been a good one and a boon for people with a large number of followers. In one case, the platform's the top influencer, who has more than 40 million followers,
sold US$7.2 million worth of goods
in 3 hours during Kuaishou's ecommerce festival.
To encourage people to spend more time on the platform, Kuaishou has also started
allowing longer videos
. The company is starting to depart from its 57-second limit, allowing some users to upload videos as long as 10 minutes.
Kuaishou has also been seeing success in live streaming, especially streaming of video game content. By July 2019, Kuaishou said its Twitch-like live-streaming service for games had
35 million daily active users (DAUs)
. That's more DAUs than rivals Huya and Douyu, but both those platforms say they have more monthly active users.
Kuaishou is trying to capitalize on China's thriving gaming market in other ways, too. It has
dabbled in featuring mini games
inside the app, similar to the mini games and programs in WeChat.
As Kuaishou continues to seek new avenues for growth, the startup has already become a formidable competitor in the world of Chinese video streaming. Having already pulled in
US$1.35 billion in funding
, Kuaishou is now looking for an opportunity to go public. In October 2018, Kuaishou was reportedly looking for a pre-IPO funding round that would
value the company at US$25 billion
.