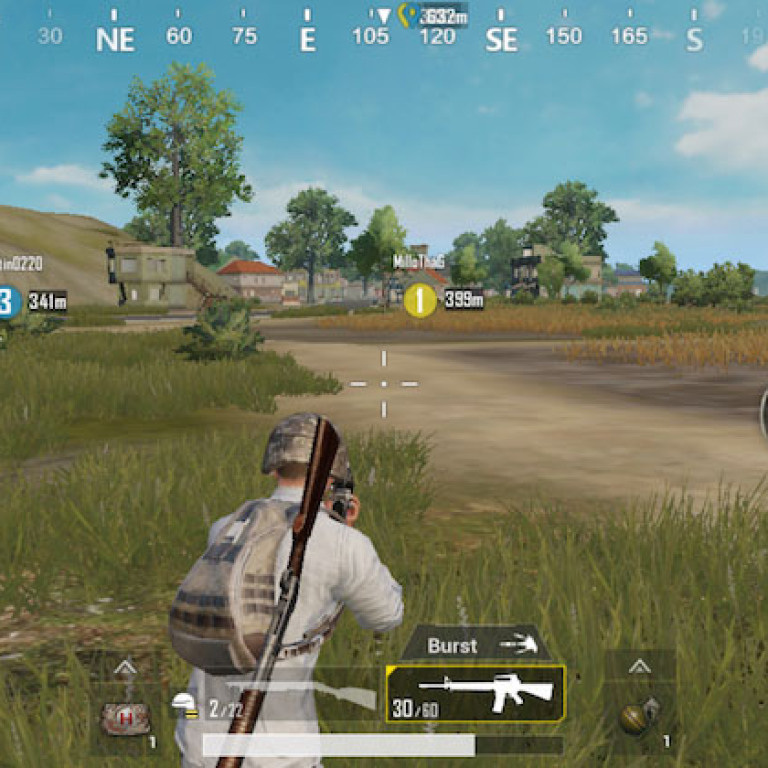 Why PUBG Mobile became Game for Peace in China
PUBG Mobile is Tencent's mobile version of the popular PC battle royale game. Though hugely popular in China, Tencent couldn't monetize the game there until it made Game for Peace, a blood-free, patriotic version just for China.
PUBG Mobile is the biggest mobile game in the world. It was so popular in China that the country got two of them.
When Shenzhen-based Tencent got the rights to make a mobile version of the popular PC battle royale game PlayerUnknown's Battlegrounds, it had its top two gaming studios make
competing versions of the same game
for China.
And yet, PUBG Mobile isn't available in China today. Instead, Chinese gamers have to settle for a
suspiciously similar game called Game for Peace
. It has the same developer, the same map, the same mechanics and even the same style of logo.
Yet there's also an unmistakable difference. You don't actually "die" in Game for Peace. That's because it's a sanitized version for the Chinese government that takes out all the blood and makes the game out to be a training exercise for a peacekeeping force.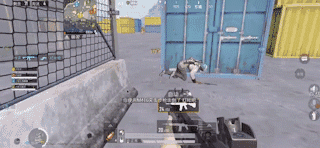 If you think that's an odd choice for a shooter, rest assured that Tencent had a very good reason for the change: Money. 
For all of PUBG Mobile's popularity, neither game was officially allowed to monetize in China. As most mobile games rely on lucrative free-to-play mechanics -- get the game for free but pay for lots of little add-ons along the way -- not being able to charge Chinese gamers wasn't helping Tencent. So they scrapped both PUBG Mobile games, replaced them with the newly sanitized Game for Peace, and received approval to monetize.
Why did Game for Peace get approved and not PUBG Mobile? Part of it could be down to the Chinese government's obsession with cleaning up violence and gore in games. But part of it could also be down to the fact that the original PUBG was developed by Bluehole Studio, a South Korean company. Some speculate that
tensions between China and South Korea
played a part.
Tencent licensed the PUBG intellectual property from Bluehole and released PUBG Mobile for iOS and Android in 2018. Fans praised the game as being a faithful adaptation of its PC counterpart, and it quickly became a global hit.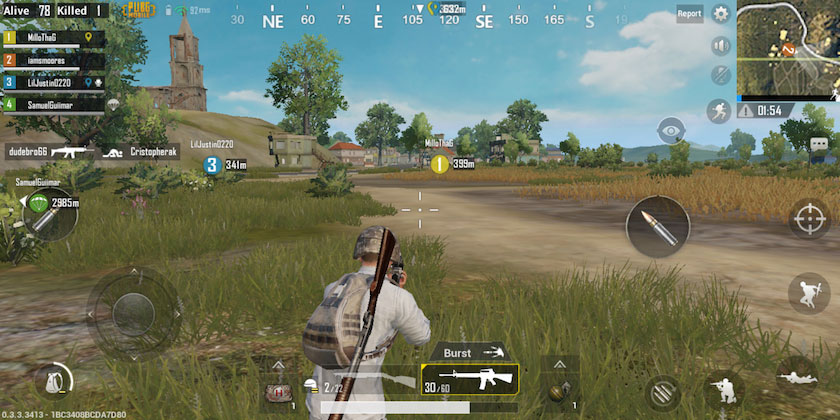 But in China, Tencent wasn't leaving anything to chance. The company had its two top studios develop separate PUBG games, one of which would never be made available outside China.
If you've ever played PUBG Mobile, you're probably familiar with the version known in China as PUBG Mobile: Exhilarating Battlefield, which was developed by Tencent's LightSpeed & Quantum Studio. The other version developed by Timi Studio is PUBG Mobile: Army Attack.
Even though both were made available to download in China, no government approval meant they were only allowed as beta releases. So Tencent wound up with two versions of the same game that it couldn't even profit from.
Before going full Game for Peace, Tencent tried making PUBG Mobile more palatable to censors. For both versions of the game, blood was replaced with green smoke and the games' narratives were reoriented to be about a friendly military drill among a hundred trained Chinese soldiers.
It was to no avail. PUBG Mobile remained unable to make money from players in China for more than a year. But Tencent had a plan.
In May 2019, Tencent cloned one of the PUBG Mobile games and branded it Game for Peace. It had the government's blessing from the get-go and was already monetized at launch.
More than just taking out blood and changing the story, Game for Peace kicked the game's sanitization up a notch. As the name suggests, the game is about peacekeepers training for future combat on an island. And since the green smoke apparently looked too much like blood, it was replaced with green flashes.
But the most notable -- and widely mocked -- change is that players don't actually die, but wave farewell. Since this isn't supposed to be real combat, according to the story, you can't just die in battle like in any normal shooter. So instead, when you're struck down, your avatar simply waves goodbye and disappears on the battlefield. That's way less spooky.
Game for Peace is also a much more patriotic game. From the moment you launch the app, there's already a huge recruitment ad for the Chinese Air Force. If the ad alone doesn't entice you, you'll also get a nice view of several Chinese fighter jets soaring across the sky as you to parachute down to the battlefield. How could China's censors say no to that?
But government approval couldn't save the save PUBG Mobile's dramatic, "peaceful" makeover from
anger and mockery online
. On social media, gamers joked about Tencent's "urge to survive" under China's heavy regulation. Just hours after the game was launched, hashtags such as #GameforPeace'sUrgetoSurvive and #WavingGoodbyeinGameforPeace were trending on Weibo.
"It's hard to understand what the future of game regulation in China looks like… This turn of events is cartoonishly preposterous," Charlie Moseley, a game developer in China and founder of the Chengdu Gaming Federation, said at the time. 
Ultimately, Tencent would get the last laugh. Game for Peace has been tremendously popular, generating a ton of revenue for the Chinese gaming giant. While PUBG Mobile made a little over US$60 million in April, PUBG Mobile and Game for Peace together brought in well over US$140 million in May,
according to Sensor Tower
.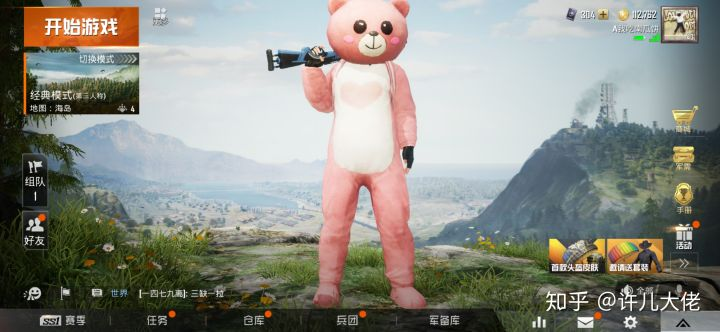 By the end of August, the two games together had pulled in
over US$1 billion in revenue
. A significant portion of that came from players subscribing to the game's season passes, which are bundles of perks, cosmetic items and time-limited activities exclusive to pass holders.
So Tencent's third version of PUBG Mobile for China might not have any blood, or even any PUBG references. But it now has a lot more money.