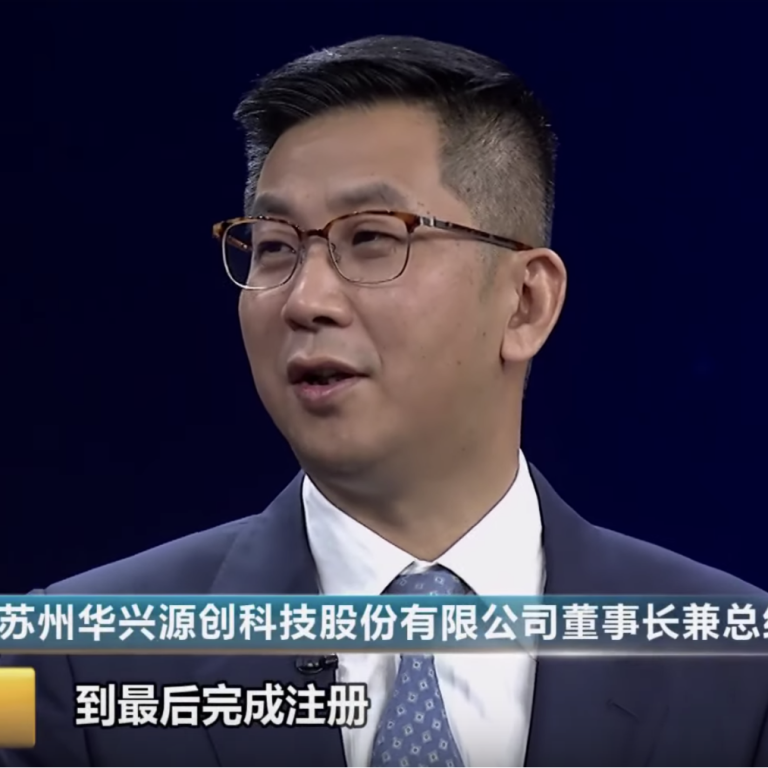 How China's new Star Market made Chen Wenyuan a billionaire
A freshly-minted billionaire in 2019, Chen is the founder of Suzhou HYC Technology -- a supplier for the likes of Apple and Samsung, selling test equipment for electronic displays. His company was among the first batch to list on China's Nasdaq-style Star board in July 2019.
This article originally appeared on
ABACUS
Chen Wenyuan began his career as a technician, like many others of his generation, coming of age just in time to catch the glory days of China's manufacturing boom.
This summer, thirty years since he first stepped foot in a magnet wire plant, 50-year-old Chen is now a freshly minted member of China's billionaires club. He's the wealthiest among a crop of founders whose companies became the first to list on the country's new Nasdaq-like market.
His meteoric rise from a nameless face in a factory to the flashiest name in Shanghai's Star Market can be traced back to one fateful decision in 2005. Back then, armed with less than US$150,000, Chen and his wife Zhang Qian started Suzhou HYC Technology. They were both under 40 at the time.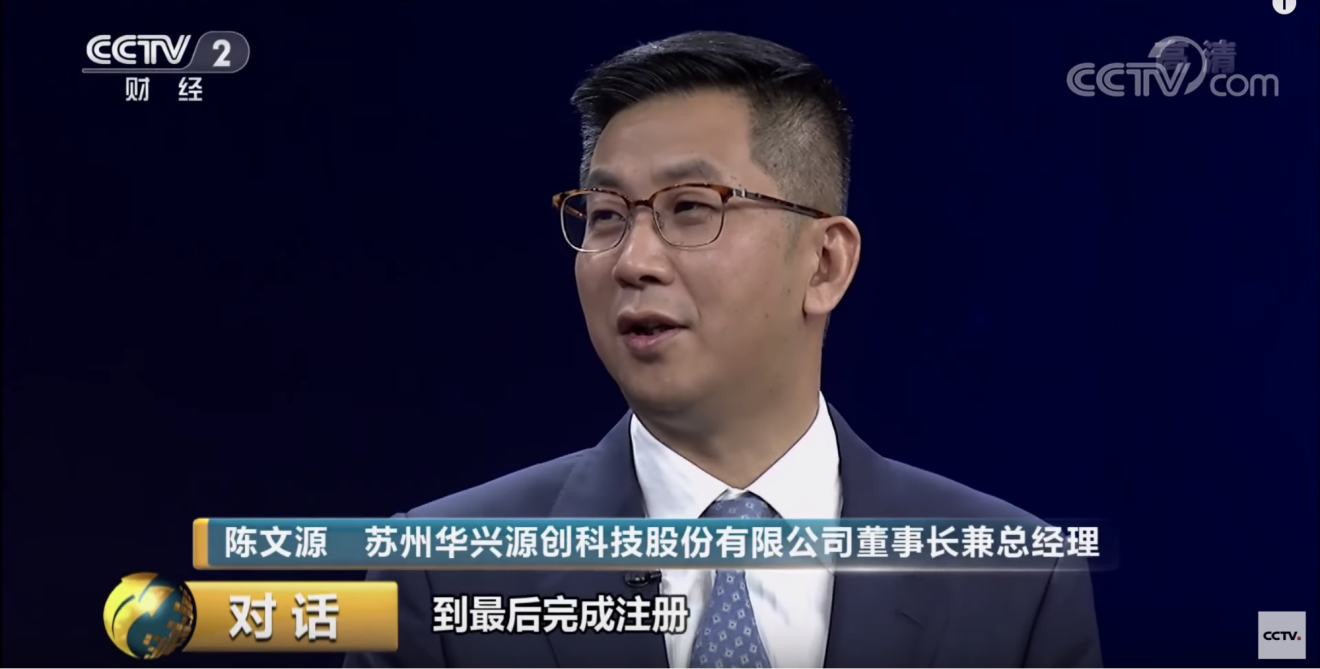 The company is far from a household name, but chances are the smartphone you're holding to read this story right now might have been manufactured with the help of HYC. The firm makes test equipment for flat panel displays like LCDs and OLEDs, commonly found on phones and TVs. It counts Apple, Sharp, Samsung and LG as some of its biggest customers.
But success seemed distant at first.
During the company's early years, struggling to come up with enough capital, Chen put up all his real estate as collateral for bank loans. The practice unnerved his wife, who learned that the loans had to be renewed every year.
"At that time, I remember it's after Lunar New Year every year," Zhang
recalled recently on a talk show on state broadcaster CCTV
. "[My husband] would say, 'Let's go to the bank and mortgage all our housing properties.' And I would say, 'Stop making me feel like every year is going to be a tough year right after New Year.'"
The situation lasted for four to five years, she said.
"I was definitely worried, very worried," she said. "But there was nothing I could do. He wanted to go [to the bank] and he couldn't be stopped."
As the company added more clients to its portfolio over the years, the financial strain started to ease. By 2017, the year that the iPhone X came out, Apple and Samsung were the company's top two customers, accounting for nearly 80% of HYC's revenue. The iPhone X was Apple's first handset to use an OLED screen,
supplied by Samsung
.
As has been the case for many of China's tech companies, the rise of HYC is buoyed by national initiatives led by central planners in Beijing. The Star Market is one such project.
Introduced by President Xi Jinping in November 2018,
the bourse is designed
to help wean China off its reliance on massive infrastructure spending to spur growth by shifting more money into funding tech startups. It's considered an important way to keep China's economy going during the ongoing trade war with Washington.
Chen's company became
the first to launch an IPO
on Star in June. Even as some online bloggers questioned the way the company presented its business in the prospectus, the stock offering was more than 300 times oversubscribed. The stock went up more than 100% on the first day of trading. Chen's stake in the company is now worth about 20 billion yuan (US$2.8 billion) -- a whopping 20,000 times his initial investment of 1 million yuan 14 years ago.
To keep the momentum going, though, Chen's company will have to weather China's trade tensions with the US. For now, he seems to be cautious about the future.
Asked what it feels like to be a billionaire,
the founder answered
simply, "I think it's just a number on paper, a report card for past efforts."