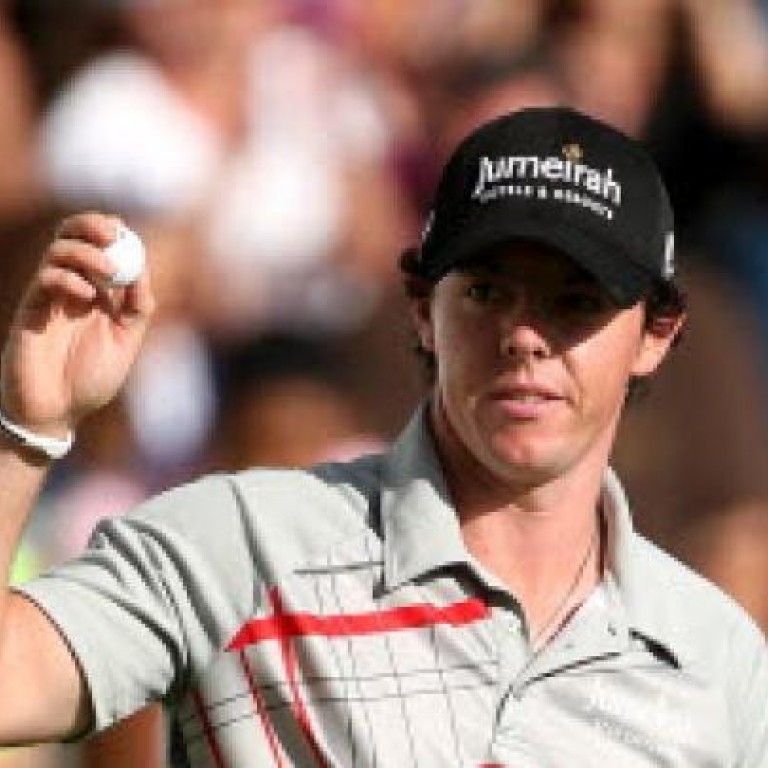 Dominant McIlroy takes game to new level with BMW win
Like Tiger Woods, Jack Nicklaus and other golfing greats before him, Rory McIlroy has raised his game to a level where he fully expects to be lifting a trophy at the end of the week.
For the second time in seven days, and third in four starts, the mop-haired Northern Irishman stole the show, his victory on Sunday at the BMW Championship coming on the heels of his Deutsche Bank Championship triumph last Monday.
McIlroy has produced a dominating stretch of golf not seen on the PGA Tour since 2009, when Woods was the last to claim back-to-back titles winning at the Buick Open and WGC Bridgestone Invitational.
"I've always had an appreciation for what Tiger did over the years – winning seven, eight, nine times in a season for I don't know how long, 10 years," McIlroy told reporters following his two shot victory over Lee Westwood and Phil Mickelson.
"It's the more you put yourself in this position and the more you win and the more you pick up trophies, it becomes normal and it feels like this is what you're supposed to do.
"I'm sure that's how he felt when he was on that run and how he still feels. He still won three times this year.
"I don't think I'm quite there yet but I'm getting to that stage where I'm thinking, 'this is what I should be doing. I should be lifting a trophy at the end of the week.'"
It would not be going out on a limb to predict there will be many more titles in the 23-year-old's future. In fact, there could be more silverware coming his way before the end of the month.
McIlroy will head to Atlanta in two weeks for the season-ending Tour Championship, leading the FedExCup standings.
He has already won more than US$7 million this year and could push that close to $20 million with a win at East Lake Golf Club where the points leader will walk away with a US$10 million bonus.
His four wins, including a second major at the PGA Championship, top the PGA Tour this season and make him the heavy favourite for player of the year honours.
"Hopefully this time in a couple weeks' time, I'll be sitting right here again with two trophies beside me," said McIlroy. "I just want to try and keep this run going and keep the confidence level up where it is.
"I'm confident in my ability and confident with the shots that I'm hitting and confident on the greens.
"I'm making the right decisions out there and everything is really just going to plan at the minute."
American Woods, who perhaps knows better than anyone on the Tour that success breeds success, spent the week gushing over McIlroy's talents.
"Rory was putting on a show out there," said Woods, who partnered McIlroy through the opening two rounds.
"He's doing the things he needs to do and as he said, he's feeling very confident about his game. Right now, he's just really playing well and makes a ton of putts. That a great combo."
Not only is McIlroy winning, he is doing it in style.
He destroyed the field at the PGA Championship, roaring to an eight-shot win, and saw off challenges from some of golf's toughest competitors to post back-to-back FedExCup playoff wins.
"I feel like it's just coming to me naturally, the more that you're in that position (to win), the more you're able to do it," said McIlroy. "You feel more comfortable doing it. That's basically it.
"Every time you put yourself in these positions and you end up winning the tournament, it just gets put in the memory bank and it's great to draw on if you ever need it."