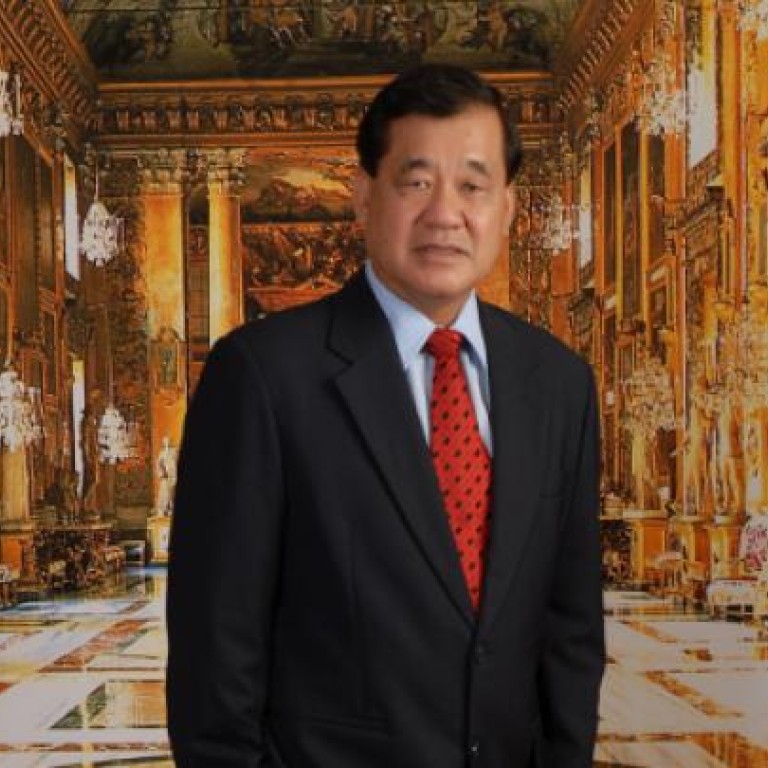 Wah Mie unveils 'hidden jewel' of Sabah
Supported by:
Discovery Reports
Sabah is the new rising star of Malaysia.
Previously overshadowed by the country's busier regions and denser local and tourist destinations, Malaysia's easternmost state is on its way to becoming one of Asia's hot spots. A rich mountainous geography, wildlife habitats and marine ecosystems serve as natural attractions, but the main catalysts to Sabah's accelerating growth are the local government and private institutions that are championing the region's development.
Home-grown property developer Wah Mie Group is a frontrunner in this campaign. With a vision of "building quality affordable homes for the nation", Wah Mie and its 33 years of dedicated work helped transform Sabah's housing landscape. It continues to support Sabah in achieving its full potential.
"Sabah is a hidden jewel that we want to showcase to the world through our projects," says group managing director Kong Kwok Wah.
Wah Mie initially focused on low-cost projects, having built more than 20 housing estates with 15,000 units of residential and commercial properties since 1979. These projects have earned the company numerous recognitions, including the 2011 Asia-Pacific Property Award as regional winner for Best High-Rise Architecture for its
Elements@Likas
project.
Reflecting Malaysia's fast-tracked development, Wah Mie is transitioning its projects towards high-quality, high-rise residential projects aimed at the midrange and high-end markets.
"We have succeeded in providing decent low-cost homes for the mass market," Kong says. "We are now going to the next level, offering clients iconic mid-range and high-end properties on a par with world-class standards but at a fraction of the average price."
Embodying this direction is
Elements@Likas
, one of Wah Mie's newest high-rise developments in Sabah capital Kota Kinabalu. Designed as a five-star condominium with the feel of resort-style living, it features a 1.5-acre park functioning as the "green lung" of the city, mid-level sky deck and rooftop tea pavilion overlooking the Likas Bay. Each unit measures 1,260 sq ft to 3,000 sq ft and is provisioned with two parking slots.
Elements@Likas
is near the city core, schools, hospitals and shopping centres. It will open this year following the successful launch of Alam Damai, Wah Mie's three-block condominium complex also in Kota Kinabalu. Completed last year, Alam Damai takes the theme "garden city living" with its large open spaces, lush landscapes and a panoramic view of the city, sea and mountain. It features 552 units with access to a fully equipped clubhouse.
Wah Mie's high-rise projects have opened opportunities not only for Malaysia's growing affluent but also for foreign property buyers and investors. The company targets clients from nearby countries such as China, South Korea and Japan, particularly those looking for an ideal place to retire or a promising investment that is guaranteed to deliver rewarding returns. Alam Damai illustrates such promise, recording one of the fastest property appreciation rates in Sabah upon the condominium's completion.
This strategy also complements the government's promotion of Sabah through its "Malaysia My Second Home" programme, which enables foreigners to purchase properties in the country.
"Kota Kinabalu is the city to watch in Malaysia apart from Kuala Lumpur," Kong says. "It is the best time to invest here because it is only beginning to flourish and it promises so much for the future."
Adding to the city's attractions as an up-and-coming economic hub is the newly expanded Kota Kinabalu International Airport, which serves as the gateway to Sabah. With direct flights to Hong Kong, Shenzhen, the Philippines, Singapore, Taipei, Australia and Japan, it is expected to draw more tourists and investors in coming years.
In anticipation of the surge in property demand, Wah Mie will continue focusing on high-rise projects and welcomes interested local and overseas partners. It will also highlight quality and designs that blend seamlessly with the environment - characteristics that describe ongoing projects such as Taman Bukit Sepangar.
Occupying 380 acres of undulating landscape, Taman Bukit Sepangar is a collection of semi-detached and detached bungalows and terraced houses that complement the surrounding rolling hills and greenery. The masterplan development is strategically linked via Sulaman Highway, minutes away from resorts, schools and health centres. Consistent with Wah Mie's other projects, it offers buyers high-end quality at competitive prices.
"Sabah is among the best places in terms of value for money - and we want to offer the same advantage to our clients," Kong says. "We aim to help make Sabah the destination of choice in Asia."