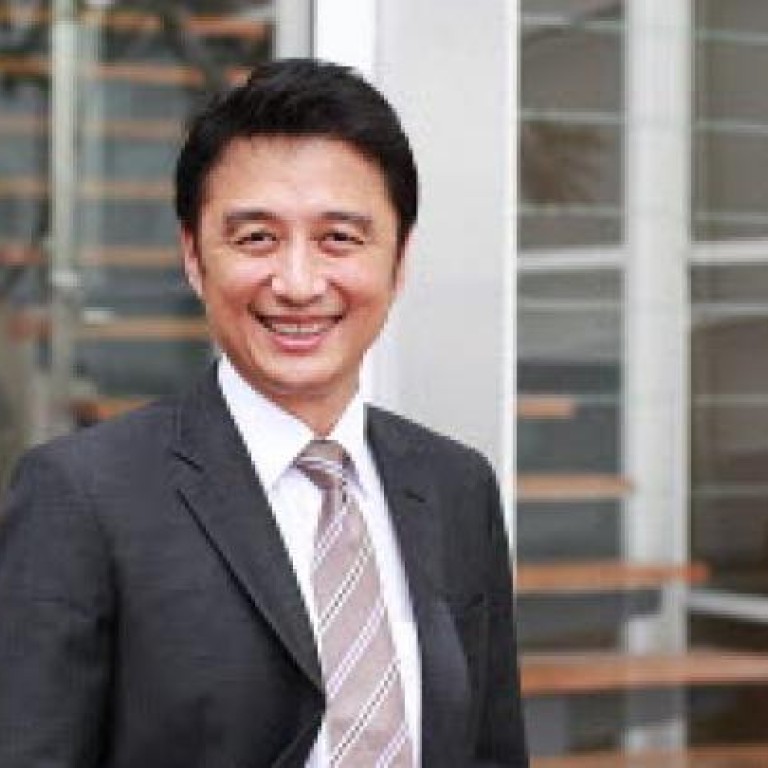 Sunsuria delivers next stage of property business
Supported by:
Discovery Reports
Property development is a lifelong commitment. With this approach to the business, the Sunsuria group has transformed communities in Malaysia.
"We believe in customer success," says Ter Leong Yap, founder and executive chairman of Sunsuria Development. "Right from the beginning, we make sure that our customers are happy - whether it is through property price escalation or getting good yields on rentals. If they get to stay in the place, they should feel comfortable and enjoy the experience. I don't think you stop at that point. You continue to service them."
With a solid track record spanning 20 years, Sunsuria is a trusted brand for innovative yet practical developments. A market leader in project conceptualisation, it is renowned for shaping public spaces and creating new lifestyles in Malaysia.
Sunsuria has dedicated teams for leasing, listing and events forming part of its after-sales group. Its leasing team helps customers find the right tenants for their property, providing advisory services on the best tenant mix for good yields whether in the short, medium or long term. In public spaces such as retail and commercial developments, event teams organise a constant stream of activities to keep its properties high on the list of leisure hotspots for the high-end crowd. Security specialists are also onboard to keep residences and public spaces orderly and threat-free zones that are ideal for a cosmopolitan lifestyle.
Apart from customer satisfaction for its reliable services, Sunsuria enjoys high credibility with vendors and suppliers for project efficiency and timely payments. State governments recognise the company for helping modernise Malaysia's landscape and transform local communities into vibrant public spaces.
Property development fundamentals
A mechanical engineer by profession, Ter ventured into property development in the 1990s with 16,000 square metres of land on the outskirts of Kuala Lumpur. Knowing that a land bank is fundamental to sustaining the business, he pays close attention to finding the right land.
His land banking forays are fuelled by imagination. With intuitive sense, Ter envisions how a certain property would best benefit the community surrounding the area.
"You have this piece of land - before you even decide to go for it, you need to have some idea as to what you want to do," Ter says. "It could be very preliminary but you have to have this kind of sixth sense of what you want to achieve."
This is how Sunsuria's shops and apartments at a college in Nilai, a town south of Kuala Lumpur, came about. Sunsuria worked with the institution to design a residential area within the school premises that suited the academic lifestyle. About 1,000 apartment units were built in a complex that also had retail spaces. The apartment complex sold out immediately and the property valuation has tripled since.
The Sunsuria Ampang Sports Complex, a state-of-the-art recreational facility, is located on land that had been idle for 13 years. Since the property was located in a recreational zone, its previous owner did not know what to do with it. Ter entered into a 30-year lease agreement with the landowner, developed the sports complex and hired one of Malaysia's best badminton players to run the place primarily as a night venue for futsal games. The sports complex is also a haven for martial arts and features a Balinese restaurant, which attracts a broad base of visitors.
"It really became a happening place," Ter says. "The youngsters come and play until well past midnight. It's a better way for them to let go of all that youthful energy." Witnessing how Ter transformed his idle property, the previous landowner eventually sold the land to Sunsuria. Selangor state officials have encouraged Ter to build more sports complexes throughout Malaysia, recognising the huge impact of such projects to local communities.
After finding the right piece of land, the next key to successful property development is project conceptualisation, Ter says. Sunsuria invests heavily in the latest products and technologies, working with top-notch architects and engineers to deliver the best possibilities for any locality.
It is renowned in Malaysia for aesthetically pleasing and multifunctional developments such as The Core and Sunsuria Avenue. Located in the 16-square-kilometre Kota Damansara township, these properties reflect Sunsuria's project concept expertise.
The Core in Section 3 of Kota Damansara is an architectural landmark strategically linked to three major highways, the Subang Airport and health and educational facilities. Featuring contemporary design, the property has a mix of office, retail and entertainment spots within a 69,000-square-metre area. A neighbourhood for the high-end market, The Core has ample strolling space for 400,000 people.
The Sunsuria Technology Centre located within the Selangor Science Park is also in Section 3 of Kota Damansara. Entrepreneurs have a choice of 48 units within low-rise buildings in this industrial cluster.
Nearby is Sunsuria Avenue, a lifestyle hotspot with a seven-storey office/commercial tower. The building hosts a boutique hotel and a state-of-the-art sports complex where international tournaments are held. It has a badminton academy and futsal play areas.
About 25km west of Kuala Lumpur, Sunsuria has helped shape the cosmopolitan landscape of Shah Alam city. The company started off with garden villas at the city centre, then developed commercial shop houses next to Tesco Hypermarket.
When the Setia Alam township opened in Shah Alam, the company developed Sunsuria 7th Avenue, a luxury lifestyle destination composed of two- and three-storey semi-detached offices. Each of the 57 units at Sunsuria 7th Avenue has its own lift serving all floors all the way to the garden rooftop level. The retail offices can be customised into a bakery, a boutique or a jewellery shop, depending on the customer's business. What they have in common are car parks within their compound and each with its own facade.
Sunsuria ensures the practicality of a property. "We're not just thinking of how beautiful the design is, how efficient in terms of the floor area or just choosing the right material," Ter says. "Design-wise, it must have good architecture and be comfortable for people to live in and to look at aesthetically in all aspects. At the same time, it has to be commercially viable. All these factors must converge at a point where we remain competitive cost-wise. There's a lot of brainstorming going on all the time about product concept, technologies and practicality."
Scaling up
Sunsuria is taking its game to the next level with the launch of hotel and hospitality services at its upcoming properties. The success of its Sunsuria 7th Avenue and The Core properties is a solid indication that mixed-use developments and the small office, home office (SOHO) model will remain viable well into the future.
With the opportunity presented by the Bukit Jelutong, an upscale suburb of Shah Alam city, Sunsuria launched the Suria Jelutong Serviced Suites. Suria Jelutong is a HK$1.6 billion luxury address located near the upcoming commercial centre of Bukit Jelutong. A 50,000-square-metre estate, Suria Jelutong has options for 450 sq ft to 1,600 sq ft units in a high-rise setting. Employing the SOHO model, Sunsuria designed Suria Jelutong for upwardly mobile professionals and entrepreneurs. Situated next to a forest reserve, Suria Jelutong provides unmatched ambience for an urban address. It has a scenic sky park, an infinity pool, a grand lobby entrance, high-end boutiques, family entertainment centres and shop offices.
"Our hotel team is led by a five-star hotel manager. We manage the hospitality service in our serviced suites and apartments so that anyone who lives there will know that 10 years down the road, they would still feel very proud when they walk in," Ter says.
Sunsuria's upcoming properties have serviced components. Phase 2 of Sunsuria 7th Avenue in Setia Alam will entail hotels, serviced suites, office suites, SOHO, retail outlets and malls. These amenities at Sunsuria 7th Avenue II will be spread across more than 54,000 square metres.
The company is also developing two residential apartment complexes at Setia Alam. The first spans more than 36,000 square metres and the second, more than 46,000 square metres.
With Ter's vigorous land banking, Sunsuria will continue transforming the Greater Kuala Lumpur area and Klang Valley landscape into vibrant integrated communities where quality of life is a given.
The vision will also be extended to the rest of Asia. Sunsuria is actively scoping the mainland, Indonesia and Singapore for opportunities to work with like-minded developers on transforming local communities. For instance, the recreational lifestyle that Sunsuria introduced in Ampang Jaya has universal appeal. Every society invests in its youth to advance national goals. By creating communities where sports and recreation provide opportunities to mould future leaders, Sunsuria has taken property development to the next level. Ter wants this approach to reshape Asia within his lifetime.
Sunsuria is keen on taking its expertise to third-tier cities on the mainland. The company has started land banking in Nanning, Guangxi and Guangdong province's Shenzhen.
Indonesia is another market that is ripe for the recreational lifestyle model and mixed-use developments, Ter says. Sunsuria is looking to acquire an accomplished developer in Indonesia to leverage on local expertise that, combined with Sunsuria's project concept expertise and cost-effective project execution, could fuel property market growth.
Sunsuria is also eyeing opportunities in Singapore to enhance its profile as a serious regional player with a global impact.
"Sunsuria delivers to its customers," Ter says. "This has allowed us to succeed in this business in the past 20 years. Even as Sunsuria grows by leaps and bounds, our focus is still going to be that core customer success whether in Indonesia in the future or in Singapore and China. By delivering that success, Sunsuria knows it is investing in its own success. It's as simple as that."