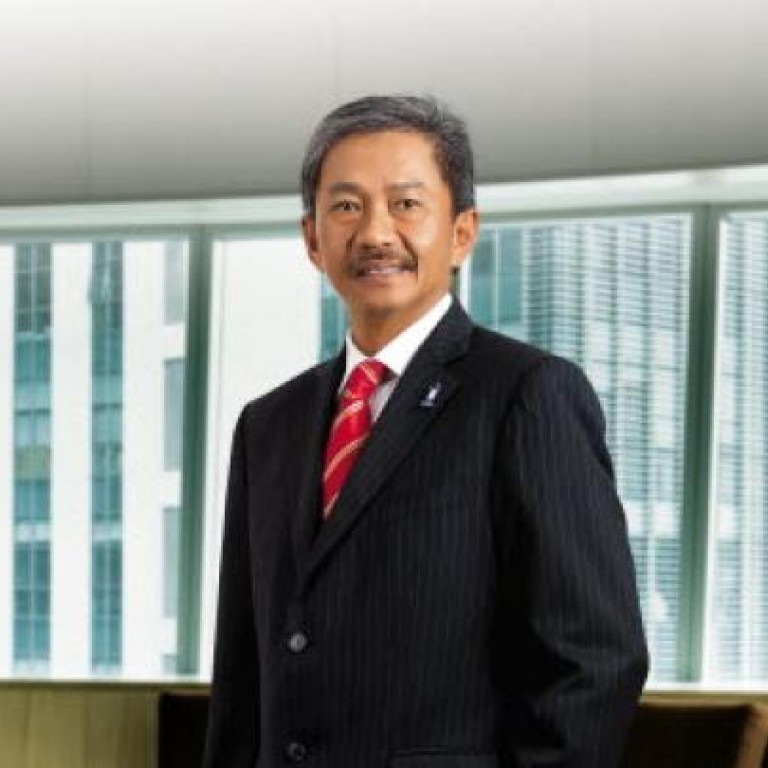 UEM Land at forefront of transformation
Supported by:
Discovery Reports
At the crossroads of Asia's development, Malaysia is pursuing its economic transformation with heavy investments towards becoming Southeast Asia's next regional champion.
Publicly-listed UEM Land Holdings, majority owned by Khazanah Nasional through UEM Group, is at the forefront of this transformation with its flagship project Nusajaya.
A key driver of Iskandar Malaysia, a special economic zone transforming South Johor into a regional economic destination, Nusajaya won the Best Master Plan award in the internationally acclaimed FIABCI Prix d'Excellence 2012 in St Petersburg, Russia.
Nusajaya is home to various catalyst and signature developments. These include Kota Iskandar or the Johor State New Administrative Centre, Puteri Harbour - the award-winning urban integrated waterfront and marina development and SiLC Nusajaya - a clean and green managed industrial park. SiLC is also host to Bio-XCell, Malaysia's first dedicated biotechnology park, which is being developed under a joint venture between UEM Land and Malaysian Biotechnology Corporation.
Medini, a project by Iskandar Investment Berhad (IIB), also boasts Asia's first LEGOLAND, which is scheduled to open in September. Envisioned to be the central business district of Nusajaya, this 812.6-hectare integrated city development will emerge as an important nucleus for business, trade and lifestyle with excellent linkages to local and regional networks.
EduCity, another IIB project, is a 159.8-hectare fully integrated best-in-class regional education hub comprising universities and higher education institutions, academia-industry research and development centres, accommodation and recreational facilities including sports facilities. Among the big names based in EduCity are Newcastle University Medicine Malaysia, Netherlands Maritime Institute of Technology, University of Southampton Malaysia Campus, Marlborough College Malaysia, Raffles University Iskandar, University of Reading Malaysia and Multimedia University/University of Southern California.
Luxury garden residences, East Ledang, showcase UEM Land's expertise in township development. It received the Best Architecture Multiple Residence award for Malaysia and Asia-Pacific at the International Property Awards 2012/2013. East Ledang is protected by ELSiS (East Ledang Security Intelligence System), which is fully gated and guarded, and features a 24-hour CCTV system, perimeter fencing and vehicle tracking system. Another residential precinct in Nusajaya is Horizon Hills, the golf-themed development showcasing the "secured, gated and guarded" concept. With 24-hour surveillance, ample garden spaces and verdant surroundings, Nusajaya residents' quality of life is assured.
"The tipping point for Nusajaya is 2012," says Wan Abdullah Wan Ibrahim, managing director and CEO of UEM Land. "We have a host of components from all the catalyst developments in Nusajaya that will be completed this year - world-class amenities such as universities, theme parks, retail offerings, hotels and much more. These are all necessary ingredients to making Nusajaya a regional investment destination with a big impact that will create a new level of demand structure in the coming years."
With the likes of Cisco, Ascott, Pinewood Studios and Biocon as partners, Nusajaya is attracting international clientele. Malaysians working in Singapore find it an ideal place to retire. It appeals to Singaporeans heavily engaged in Malaysia's business world and those looking for affordable alternatives for a second home. Singapore-based expatriates who have relocated permanently in the region look to Nusajaya. Other Southeast Asian neighbours also find good potential for Nusajaya as a property investment.
UEM Land, together with IIB, collaborated with Cisco last year to jointly develop an information and communications technology master plan for Nusajaya, also known as "Smart + Connected Nusajaya". They intend to establish Nusajaya as a world-class benchmark for the design, building and operation of an international smart city.
Ascott will manage Somerset Puteri Harbour, a four-storey waterfront serviced residence with 168 units, which is a joint-venture development between UM Land and UEM Land. Puteri Harbour will host a family entertainment centre (FEC) and Traders Hotel, which will be operated by Shangri-La. Characters from HIT Entertainment such as Barney, Bob the Builder, Pingu and Sanrio Japan's Hello Kitty will be at the FEC by year end. Nusajaya will also be home to Britain's Pinewood Studios of James Bond fame.
"We attract foreign direct investments into our industrial park. International investors such as Biocon India, Strides Arcolab India, Glycos Biotechnology USA and France's Metabolic Explorer will be at Bio-XCell. With our real estate sales, we bring vibrancy to the location, which are otherwise greenfield. The communities around Nusajaya will uplift themselves through job and business opportunities," Wan Abdullah says of UEM Land's contribution to the rise of Malaysia.
UEM Land is the biggest property company in Bursa Malaysia in terms of market capitalisation. Enjoying a reputation as a first-class township developer, UEM Land has catapulted itself into the top of the Malaysian property sector with the acquisition of Sunrise. UEM Land is set to go on its next stage of growth as a regional property firm.