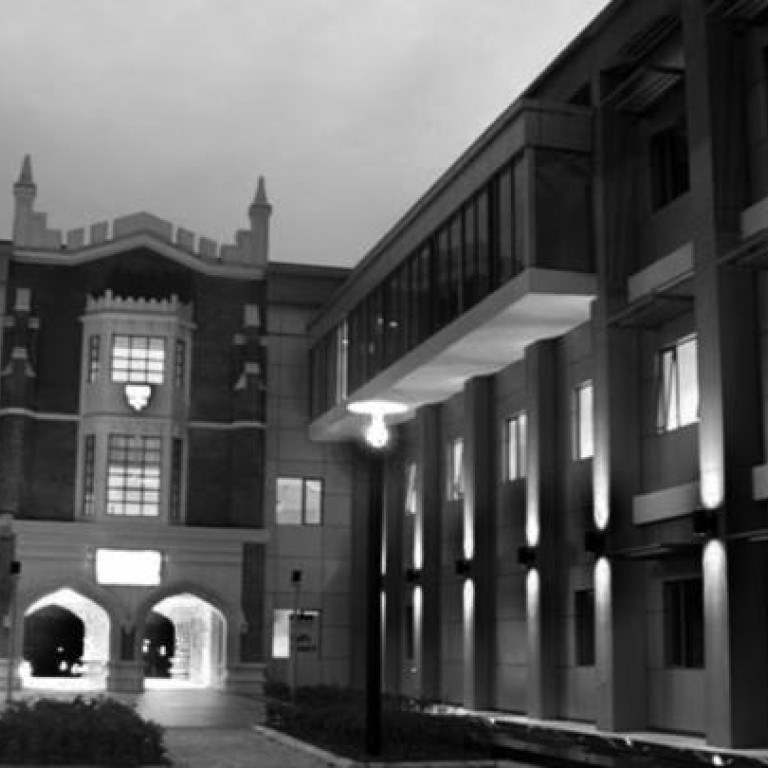 Asia's new hub for international education
Discovery Reports - Malaysian Education
Banking on its human capital to drive the country into a progressive future, Malaysia is reforming its education system to train people to cope with the demands of a global economy and maximise their potential to make a difference within and beyond Malaysia.
Raising educational standards is Malaysia's way of fulfilling its potential to become a pivotal hub in the global education network. The heart of the many programmes in the education sector is to raise awareness about educational opportunities in Malaysia.
Educational reform is a two-pronged strategy for Malaysia. While it aims to deliver upskilling and human capital development, educational reform is also a platform for attracting business. The projected gross national income (GNI) for the educational sector is expected to reach 61.6 billion ringgit (HK$153 billion) by 2020.
"Education is an important enabler because, without it, we will not have the right skill sets to meet the demands of the industries under the various NKEAs," says Azian Shahriman, PEMANDU's NKEA director of education.
Historically, education in Malaysia has been largely funded by the government. The Ministry of Education (MoE) runs approximately 10,000 schools, with enrolment of approximately five million students. As the country transforms into a high-income nation, there needs to be a shift towards private sector funding to maintain high standards.
"The government recognises that the country can no longer rely on traditional resource-based sectors and looks at the services sector to drive earnings," Shahriman says. "Over the next eight years, we would like to see the private sector contributing at least half of the GNI for the education sector by 2020, with the other half from the public sector."
One EPP under the education sector is building up early child care and education centres (ECCE). Through various initiatives, such as providing financial assistance to low-income families, the MoE aims to increase pre-school enrolment from 67 per cent in 2009 to 87 per cent this year.
The MoE also established the ECCE Council to set standards and guidelines for raising the professionalism of ECCE educators. Educator training is crucial in transforming the educational system.
Traditionally in charge of educator training, the MoE aims to share this mantle with the private sector to encourage the growth of private teacher training institutes.
Another EPP where the private sector will be an enabler is in skills training. The government is seeking increased private sector participation in this area to reduce the percentage of unskilled and semi-skilled workers. The government has also increased loan funding available for students to pursue skills training programmes in private institutions via the Skills Development Fund under the Ministry of Human Resources (MOHR).
Malaysia as international education hub
Scaling up international schools is another education EPP. With the growth of the expatriate population, international schools have been increasing at a rate of 10 per cent per annum for the past five years. This figure is projected to steadily climb along with the growth of population in the Greater Kuala Lumpur/Klang Valley area. There are 77 international schools in operation and 26 more licensed operators have yet to commence operations.
Well on its way to meeting its target of attracting 100,000 international students this year, Malaysia is already home to 94,000 students from all over the world.
"When investors evaluate a country they want to invest in, they factor in school accessibility for their children. Our value proposition is that Malaysia is strategically located between two huge markets, China and India. We are also a mixed society used to living in a very multicultural, multi-language environment. People find it very easy to adjust here," Shahriman says.
The Malaysian government has also introduced investment tax allowances to boost the growth of international schools. Through the investment tax allowance, international schools are eligible for a 100 per cent allowance on qualifying capital expenditures incurred within a five-year period. The government also lifted the equity conditions, which means international schools can be wholly owned by foreigners.
"We are witnessing the upgrading of international schools and the entry of foreign reputable international schools. Global business leaders will certainly not be short of choices of international schools when deciding to locate staff to Malaysia. They will be able to find international schools of different fee ranges - there will be something for everyone," says Gan Boot Kiat, Taylor's Education Group school division president. Education Malaysia Global Services (EMGS), a new corporatised entity under the Ministry of Higher Education, is being set up to serve as a one-stop centre for marketing and processing of student visas for all international students. This is part of the government's effort to consolidate marketing of Malaysian education and enhance efficiency of processes.
To attract more international students, the National Association of Private Educational Institutions and the Malaysian Association of Private Colleges and Universities are working together to develop international marketing capabilities. Positioning Malaysia as a champion of international education, the government is also streamlining the visa application process and managing international student welfare.
Malaysia is also opening its doors to high-performing post-graduate international students, giving them the opportunity to work in the country upon completion of their degrees. Talent Corporation and the Ministry of Home Affairs are collaborating to set the guidelines and operationalise this process.
Changing education landscape
With an eye on education trends, Malaysia is focusing on a fast-rising segment - distance learning. In the region, distance learning has grown at an average rate of 12 per cent year on year for the past 10 years. In response to the increasing demand, Malaysia aims to create one of the leading regional distance learning providers in Asia.
The Minister of Education launched the Malaysia Education Online website in April last year. With Asia e-University (AeU) as the main conduit, Education Online offers 25 programmes.
These programmes are results of collaborations between AeU and other institutions such as Diverse Learning Concepts (DLC) Worldwide, Islamic Banking and Finance Institute Malaysia, Kuala Lumpur Infrastructure University College and Malaysian Insurance Institute, among others. Education Online has set its sights on increasing collaborations with more international education institutions.
Another EPP aimed at positioning Malaysia as an integrated education hub in the region is EduCity@Iskandar. It comprises universities, research and development centres, accommodations and recreational facilities.
To date, EduCity has secured investments from Newcastle University Medicine Malaysia, Netherlands Maritime Institute of Technology, Raffles University Iskandar, Marlborough College and the University of Southampton.
"For families who want the best education for their children without sending them far away, Malaysia is geographically and culturally quite accessible," Shahriman says.
International School@ParkCity, a joint venture between Perdana ParkCity and Brighton Education Group, is another education complex that aims to serve as a venue for academic and personal development.
International School@ParkCity boasts a curriculum that balances academic and co-curricular learning.
The curriculum is made up of three components, which are core subjects, creative arts and global awareness.
"We support PEMANDU's and the MoE's mandate to transform the education system, both public and private and in-between, into one which is dedicated to creating opportunities for learners, teachers, trainers, school leaders, employers, governments and anyone who values education," says Christopher Bell, Brighton Education executive chairman.
Building capability and infrastructure
To establish Malaysia as a one-stop education hub and attract a wider diversity of students, four EPPs proposing the development of discipline clusters have been engineered to address gaps in sectors that are in-demand.
These are Islamic finance, health sciences education, advanced engineering, science and education, and hospitality and tourism. Following the establishment of these four clusters, a new game development cluster was set up this year to address talent shortages in this rapidly growing industry. In Islamic finance, Bank Negara Malaysia and the International Islamic University head the discipline cluster. The cluster is responsible for setting the benchmark for Islamic banking and finance education to meet globally accepted standards.
For science and engineering, the focus this year is to increase the number of participants in the cluster to develop stronger industry-linked research capabilities and enhance commercialisation, particularly in NKEA growth sectors. An ongoing project under this EPP is a collaboration between University Tenaga National (UniTEN), Technology Park Malaysia and Uni10 to commercialise biodiesel.
Building a hospitality and tourism cluster ties in with the tourism NKEA. To fulfil the vision of growing the tourism industry threefold by 2020, a corresponding increase in the workforce is necessary. Overseeing this EPP, the Malaysia Centre for Tourism and Hospitality Education (MYCENTHE) has successfully set up three hubs in Sarawak, Penang and Sabah. The hubs are led by UCSI University, KDU University College and INTI International University & Colleges respectively. By 2020, MYCENTHE aims to produce 50,000 students annually specialising in hospitality and tourism.
The establishment of the new game development cluster, named MyGameDev2020, is aimed at making Malaysia one of the region's leading video game creation centres. Led by KDU University College, the cluster consists of a consortium of industry players, associations, educational institutions and the industry regulator, MDec.
With the successful progression of EPPs, Malaysia has laid the foundation for the success of its vision to become the sixth largest education-exporting country globally.
Business Opportunities
The four discipline clusters are game-changers for Malaysia as these are instrumental in attracting new business ventures. Realising the immense promise of these clusters, the government and several private institutions of higher learning are working with the education NKEA team to develop new clusters catering to high-demand sectors.
"The ETP has really shown that the Malaysian government is responsive and open to investment in education. We are creating a friendly environment to help private investments succeed," Shahriman says.
Acronyms at a glance
ETP - Economic Transformation Programme
Launched in October 2010, the ETP lays out the framework to fulfilling Malaysia's vision of becoming a high-income nation with a per capita income of at least US$15,000 by 2020.
NKEA - National Key Economic Area
These are 12 of Malaysia's strongest and most competitive sectors, ranging from oil, gas and energy to education and tourism. The NKEAs reinforce the private sector as Malaysia's new champions, in close partnership with the government.
EPP - Entry Point Project
The ETP outlines specific projects that are geared towards catalysing investment, and has identified about 131 EPPs and related BOs to kick-start growth.
BO - Business Opportunities
Alongside EPPs, BOs invigorate high-potential business areas under each NKEA. Together with EPPs, these are expected to fuel up to 1.7 trillion ringgit (HK$4.2 trillion) in gross national income and create more than 3.3 million jobs by 2020.
PEMANDU - Performance Management and Delivery Unit
An agency under the Prime Minister's department, PEMANDU oversees the implementation of the programme. It combines the best talent from both the civil service and private sector.