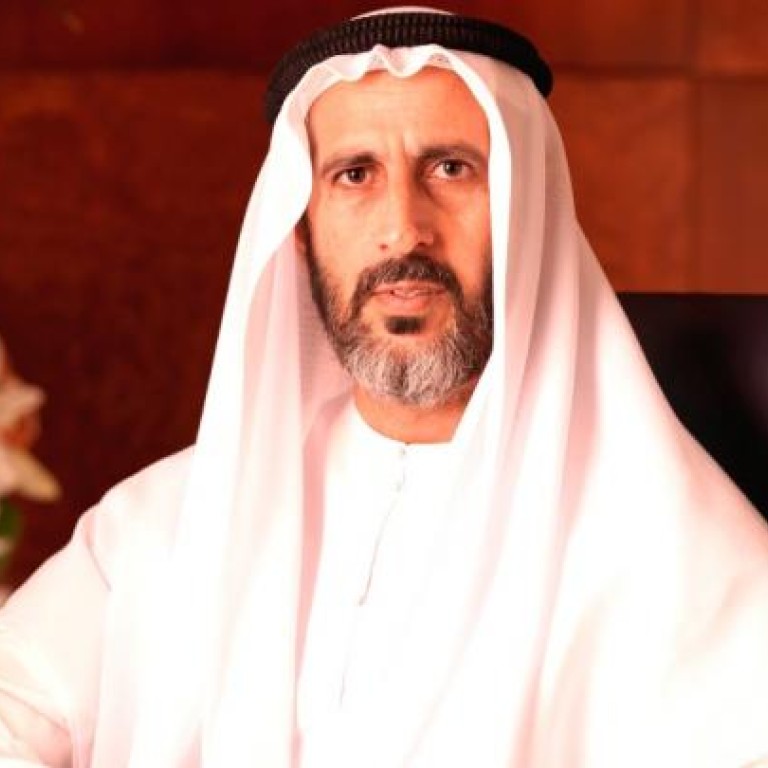 Emirates Aluminium leads diversification towards Abu Dhabi 2030 economic vision
Supported by:
Discovery Reports
The journey towards fulfilment of the Abu Dhabi 2030 economic vision is focused, with many targets along the way that require commitment from the public and private sectors. Recognising economic diversification as a fundamental driver in shaping its future, Abu Dhabi finds new champions in local businesses that showcase the emirate's strength in non-oil industries.
Emirates Aluminium (EMAL) has risen among the strongest industrial projects of the economic vision, representing the metals sector that the government foresees playing a leading role in Abu Dhabi's transformation. EMAL is a collaborative effort between Dubai Aluminium (DUBAL), one of the world's largest aluminium smelters, and Mubadala Development Company, owned by the Abu Dhabi government. Positioned as a key component for diversification and industrialisation, it is an important strategic initiative not only for Abu Dhabi but also for Dubai and the entire United Arab Emirates.
The company is focusing on aluminium in response to the surging demand for the metal, which has strong, lightweight and recyclable characteristics that make it indispensable. From cars to aircraft, windows to medical equipment, aluminium is an integral part of everyday lives. Therefore, it is expected to be one of the most sought-after metals within the next decade, when global demand is forecast to exceed 70 million metric tonnes. The UAE contributed a major portion of the 3.6 million tonnes produced by Gulf smelters last year. This figure is projected to reach 5 million tonnes over the next three years.
EMAL's product portfolio includes pure ingots for remelting; high-purity ingots mainly used in electronics; extrusion billets for construction and transportation applications; foundry ingots used in the automotive sector; and sheet ingots that are primarily destined for the packaging industry, lithographic sheets and the automotive industry.
"EMAL is proud of the role it plays in supporting the Abu Dhabi 2030 vision," says president and CEO Saeed Fadhel Al Mazrooei. "We optimise the UAE's natural resources to produce primary aluminium that is used by companies globally. We create jobs and encourage the professional development and education of our people."
The EMAL aluminium smelter complex has been producing 750,000 tonnes of aluminium annually since it completed the first phase of its two-phase project in 2010. It supplies more than 200 customers in 36 countries with high-quality ISO 9000-certified aluminium, which is available as sow, standard ingots, sheet ingots, extrusion billets and foundry ingots.
EMAL is on target to complete its second phase of construction by 2014. The expansion will increase annual production to 1.3 metric million tonnes, making EMAL one of the largest single-site smelters in the world. It will also be among the largest industrial projects in the UAE outside the oil and gas sector and one of the key projects leading the diversification of the UAE's economy.
"The worldwide demand for aluminium is increasing at a rate of 6 to 7 per cent yearly. EMAL is actively expanding the markets in which we operate to match the increased production that will result from our Phase II expansion," Mazrooei says. "The majority of EMAL's aluminium production will be targeted towards our growing international customer base."
Aluminium smelter on the rise as major global player
Aluminium is the metal of the future - and EMAL is the metal producer of the future. With this foresight, the company is forging full speed ahead on the second phase of its expansion.
"The creation of one of the world's largest single-site aluminium smelters signals a major shift towards the establishment of the Middle East as a hub for world primary aluminium production," Mazrooei says.
"In just three years, EMAL has become a global competitor in the aluminium industry. Phase II will equip EMAL to grow the global customer base we have already established. It is also a clear demonstration of the confidence we have in the future market for aluminium and in EMAL."
Phase II will rise on the same six-square-kilometre site as Phase I in Khalifa Industrial Zone - Abu Dhabi (KIZAD) in Al Taweelah, halfway between Abu Dhabi and Dubai. While Phase I already uses DUBAL's state-of-the-art DX Reduction Cell Technology, Phase II will upgrade to the new-generation DX+ Reduction Cell Technology. Both proprietary technologies are among the best in the industry, featuring optimised productivity at high purity levels. These also provide enhanced energy efficiency with lower environmental impact and reduced fuel and carbon consumption.
The company also ensures that it uses the most sustainable technologies available to reduce emissions in line with the Environment Agency - Abu Dhabi requirements to minimise its carbon footprint. Apart from world-class infrastructure, EMAL also has its own purpose-built wharf at Khalifa Port, which shortens the supply chain of raw materials direct from the sea to the smelter complex.
"Built upon a long-term business strategy, the advanced infrastructure at the Al Taweelah site provides customers with guaranteed, reliable and sustainable production and distribution," Mazrooei says. "In addition to the investment in infrastructure, EMAL has also invested in its people, who are just as important. Our investment in people has already been a great success, enabling EMAL to deliver Phase I ahead of schedule and on budget."
EMAL invested about HK$44 billion to build Phase I, comprising 756 reduction cells in two potlines, an on-site 2,000MW power plant, an anode manufacturing plant and a multiproduct cast house. It has invested an additional HK$35 billion in Phase II, which will increase the output of the power plant to 3,000MW to support its energy-intensive aluminium smelting operations.
"EMAL is ideally placed to take advantage of future predicted growth in the world aluminium market," Mazrooei says. "Low operation costs, cutting-edge technologies and a purpose-built berth put EMAL at the lower part of the production cost curve without compromising quality. Furthermore, the proximity of the sea and air ports of Abu Dhabi and Dubai allows EMAL to deliver our quality products to customers around the world."
Asia leads global growth
EMAL's quest for growth on a global scale begins with Asia.
Already active in 36 countries, the company forecasts to further grow its international customer base by at least 5 per cent annually after its Phase II expansion. Its primary focus is on Asia, followed by Europe, the Middle East and the United States.
EMAL's reinforced commitment to Asia is best illustrated by the long-term relationships it has formed with the region's major industry players. Among these is South Korean conglomerate Daewoo International, which has been sourcing aluminium sow ingots from EMAL since 2010.
"We are pleased that such a strong and established Asian company with global reach understands the benefits of partnering with EMAL," Mazrooei says. "This agreement is in line with our customer-focused business strategy to develop a wide international client base."
The company also attends major aluminium events in Asia. It participated in the annual Aluminium China 2012 exhibition held in Shanghai last June, where it showcased its product portfolio and technologies together with DUBAL. The most comprehensive aluminium industry affair on the mainland, the event also presented EMAL opportunities to see the latest technologies in the region and to broaden its international network with an array of suppliers and customers in attendance.
Apart from supplying high-quality aluminium products to clients overseas, EMAL also extends its services to Asian companies looking for business opportunities in the UAE.
The company's prime location is the key. Leveraging its proximity to the sea and airports of Abu Dhabi and Dubai, EMAL ensures clients easy access to global markets. It is also ideally situated within KIZAD, where it can supply liquid metal directly to companies based in the industrial zone.
"KIZAD offers vast opportunities for downstream industries - and EMAL can support Asian companies wishing to locate here," Mazrooei says.
Investing in human capital and relationships
One investment that EMAL has valued from the beginning is its human capital.
"EMAL's greatest asset is not our cutting-edge smelter and infrastructure, but our people," Mazrooei says. "Since its inception, EMAL has created 2,000 jobs with Emiratisation at the core of its employment strategy. The workforce is projected to increase to 3,000 upon completion of Phase II by 2014, opening job opportunities to qualified local and overseas talents."
A UAE government initiative to optimally employ its citizens in public and private sectors, the Emiratisation programme has anchored many of EMAL's activities. With its expansion under way, the company is further investing in related initiatives including pre-employment courses, graduate trainee and Emirati scholarship programmes. It is also pursuing partnerships with local universities to provide students with guaranteed jobs upon completion of their education.
"As we increase capacity of Phase I and edge closer to completion of Phase II, we aim to increase our activities in creating Emirati careers. By enabling UAE nationals to thrive in a diverse array of roles, EMAL is contributing to both the gross domestic product and human capital development of the UAE," Mazrooei says.
"The UAE is a culturally diverse nation attracting elite international talent from across the world and will continue to welcome those seeking better opportunities while helping to achieve the goals and ambitions of the Emirates. EMAL ensures that only the best talent is employed at every level. We will continue to fill positions with the most qualified and experienced people, with preference given to develop a highly skilled Emirati workforce."
In addition to creating jobs and encouraging economic diversification and downstream development opportunities, EMAL supports other community engagements, including social, sports and cultural activities.
EMAL's regard for relationships extends to clients and business partners around the globe. Committed to achieving the goals in line with the Abu Dhabi 2030 vision to diversify the economy, the company is actively working with local, regional and international leading organisations.
"As a new global player in the aluminium market, we aim to be closest to our aspirations when it comes to acquiring international business and establishing a strong client network," Mazrooei says. "Building long-term ties with global clients through our dedicated customer focus is central to our ambitions, and we will continue to ensure confidence in our company and our products."
EMAL was designed to be an industrial flagship for the long-term prosperity of the UAE. The company has come a long way in a short period of time and is already a significant contributor to the country's GDP. With strong foundations in place and a solid business plan, EMAL will continue to grow and be a bright beacon in Abu Dhabi's future.