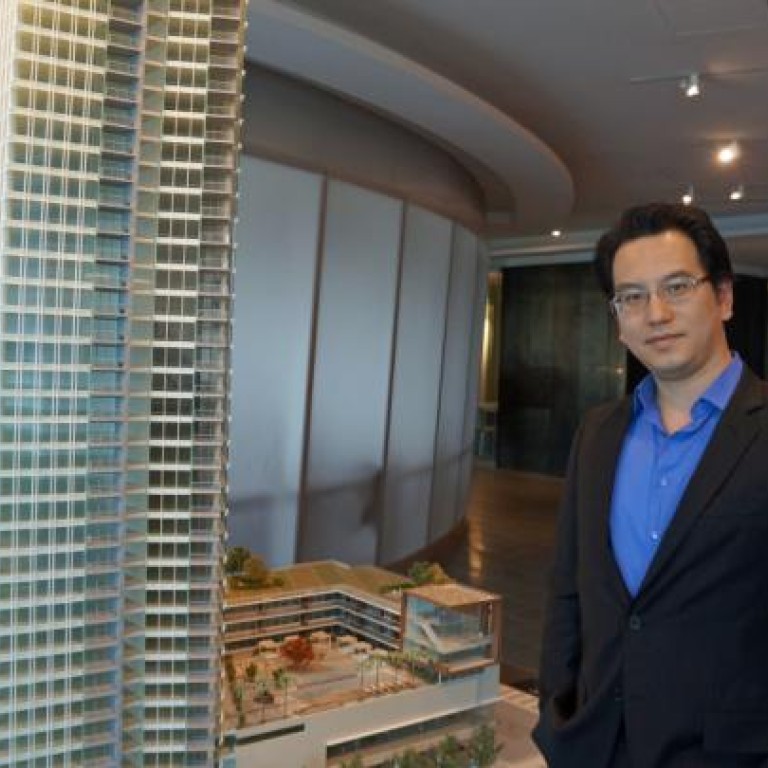 Westbank fuses luxury living with investment
Supported by:
Discovery Reports
Luxurious living in North America's prime properties with the highest returns on investment.
Leave it to Canada's premiere real estate developer Westbank Projects to combine the best of three worlds for residential buyers, vendors and investors. Luxury embodies everything the company has come to be known for - the leading owner and developer of the finest hotels and residences in Canada.
Westbank earned such a reputation within 20 years of its establishment, but its real success is best illustrated by its body of work. It comes in the form of some of the most iconic buildings that it has developed, including North America's first Shangri-La and Canada's first Leadership in Energy and Environmental Design (LEED) Platinum building.
"Westbank evolved from a homegrown company that focused on building strip malls and small commercial centres mainly in Vancouver," says David Ju, vice-president of investments and acquisitions. "We have since morphed into a bigger group developing large mixed-use projects involving highly complex entitlement processes and ventured into other parts of Canada, the United States and Asia."
With more than HK$39.18 billion worth of projects completed and under development, Westbank has come a long way since it began developing neighbourhood shopping centres in 1992. It initially partnered with Vancouver-based public company Abbey Woods, which it later acquired and privatised after garnering success in its first few projects.
Even early on, Westbank founder Ian Gillespie focused on developing high-end properties in prime locations such as along waterfronts and core downtown. These areas often come with a hefty price tag, and acquiring them takes a lot more than deep pockets.
"Having a hundred million dollars does not mean you can buy the best sites in the city because the city council and vendors consider the capability of the developer to deliver," Ju says. "This is where Westbank's track record has proven itself. We are able to identify the values locked in each site and communicate these to the public, city councils, land owners and various other stakeholders."
Ju calls such complexity of intertwined processes and expertise a "symphony of real estate" wherein Westbank's team players including architects, consultants and lawyers put in equally valued efforts. "We are only at the edge of the symphony directing the team. Our harmony comes from the combined efforts of our team members," he says.
Iconic, modern and green
Westbank matches its meticulous pursuit of prime spots with its discerning sense of developing projects that blend well with their environment yet tastefully stand out in style and function.
"There are typically two breeds of developers: one produces a volume of units for the property market; the second creates iconic landmark boutique buildings. We fall under the second category," Ju says.
The company brings the same philosophy even as it gradually broadens its footprint throughout Canada, the US and Asia. Present projects such as The Falls in Victoria, British Columbia and Azure in Dallas, Texas are a testament to Westbank's geographic expansion.
Often described as a combination of public art and modern residences, The Falls celebrates light, water and sky with its spacious living areas, terraces, lush gardens and cascading waterfalls. It also offers residents an indoor exercise facility, an outdoor pool and a sun deck.
In contrast, Azure in Downtown Dallas exudes classic and modern living that parallels the city's contemporary atmosphere. A partnership between Westbank and Harwood International and designed by leading Vancouver architect James KM Cheng, Azure stands at 31 storeys and is the first contemporary luxury high-rise in Dallas. Its impressive views of the skyline are also complemented by the feel of a first-class resort, complete with an infinity pool, cabanas, outdoor fireplaces, gardens and a state-of-the-art health club.
More and more Westbank properties are also taking shape as mixed-use buildings and complexes. The Shaw Tower, for instance, features 24 storeys of luxury condominiums on top of a 16-floor office building. It provides residents a spectacular view, with a waterfront location overlooking the Vancouver Convention Centre and Seawall.
"Doing mixed-use projects is not just about mixing retail and residential," Ju says. "We are mixing a whole range of high-quality components, including 5-star hotels, commercial AAA-class offices, luxury residences and high-end retail."
Another new landmark near the convention centre in Coal Harbour is the 400-room Fairmont Pacific Rim, which combines a five-star hotel with luxury residences and retail outlets. A product of the teamwork between the luxury brand of Fairmont Hotels and Resorts and Westbank, Fairmont Pacific Rim was designed to be the finest city hotel in Canada and among the best in North America. Completed in 2010, it houses 415 hotel rooms and 175 high-end residential condominium units on the top floors.
On the commercial front, Westbank is working with Canada's telecommunications giant TELUS on a joint-venture project called TELUS Garden, which will set new benchmarks in building development. Measuring 1 million sq ft, TELUS Garden will occupy an entire city block along the premiere retail streets of West Georgia and Robson in downtown Vancouver.
The mixed-use development will give rise to two towers, one of which will be Canada's first LEED Platinum office building, and will house TELUS' headquarters. Apart from being LEED-compliant, the tower will combine TELUS' technologies and the latest green building systems to reduce its environmental impact.
"Vancouver needs headquarters downtown to attract more businesses and increase economic activities. We are helping the community do that by bringing premium commercial and residential properties to the heart of the city," Ju says. "The whole mixed-use concept also combines with the diversification concept, allowing more urbanisation to happen in Vancouver and in turn intensifying city growth."
From Asia to Canada: Shangri-La
Westbank's pursuit of geographic expansion and more sophisticated mixed-use properties cannot be exemplified any better than the upcoming launch of Shangri-La Toronto, one of the company's latest projects.
Shangri-La Toronto is Hong Kong-based Shangri-La Hotels and Resorts' second hotel in North America. It follows the success of Shangri-La Vancouver, which marked Westbank's breakthrough in bringing the illustrious Asian hotel chain to North America.
"Going to Toronto will help the Shangri-La brand expand its footprint in North America and bring efficiency to its operations in North America," Ju says. The 213.36-metre, 66-storey Shangri-La Toronto tower features 222 luxurious hotel rooms, 287 residences and 83 private estates including two penthouses. Located along University Avenue, the 873,000 sq ft development borders Toronto's entertainment and financial districts. Residents and guests alike are treated to 24-hour access to Shangri-La Hotel amenities, including its world-renowned Chi Spa.
Shangri-La will officially open its doors in August. The event will be highlighted by the unveiling ceremony of an art piece created by internationally acclaimed Chinese artist Zhang Huan, which will be on display in the hotel lobby.
Much like its newer counterpart in Toronto, the 665,000 sq ft Shangri-La Vancouver is an icon all its own, being the city's tallest building at 659 feet since its completion in 2009. Its architecture complements the nearby Coastal Church and the Vancouver Art Gallery curated Sculpture Site, creating a fusion of art, history and innovative design.
The 62-storey, mixed-use tower has a five-star hotel and offices on the first 15 floors while the rest of the building features luxury condominiums. The complex also includes a spa, grocery store and private roof garden.
Aside from signifying Westbank's foray into new markets, the rise of Shangri-La Toronto and Vancouver also reinforces some of the company's longstanding ties with its partners.
Shangri-La Toronto designer James KM Cheng Architects has been a longtime partner of Westbank in many of its developments. These include Shangri-La Vancouver, The Falls, Azure, Fairmont Pacific Rim, Shaw Tower, The Palisades and Residences on Georgia.
The project heightens Westbank's relationship with real estate investor and developer Peterson Investment Group, which has also been integral in the completion of Shangri-La Vancouver and Fairmont Pacific Rim.
"This speaks of what we do, which is engaging local talents, forging global ties and pushing possibilities - as well as what we do not do, which are cookie-cutter buildings," Ju says. "We want to introduce different types of architecture into Canada, not just the simple glass towers. We want to bring different colours to life."
Big plans, bigger returns
A major part of Westbank's continuing success is its ability to deliver rewarding returns to its investors.
"Our careful selection of sites, designs and the right operators and tenants - this ensures that we bring to our partners continued success in the projects and valuations in their investments," Ju says. "We are able to achieve the highest price per square foot in the country and achieve stellar returns on our investments within periods as short as two years."
Shaw Tower, for example, has been able to multiply the money of its residential buyers and investors within merely two-and-a-half years of completion. Shangri-La Vancouver, meanwhile, reached the highest price per square foot in the market. The same happened with Fairmont Pacific Rim, which was priced about C$1,200 (HK$9,139) per square foot at the launch but increased its value to C$2,500 - Canada's highest price per square foot at the time - by the time sales were nearly completed.
With continuing and upcoming projects on the horizon, amid Canada's stable and attractive real estate market, Westbank foresees promising returns for its existing and potential partners. It welcomes interested parties that aim to take part in this promising venture, not only for pre-sales but also institutional investments.
"We want to work with project investors that fit our corporate culture and match our aspirations because as a developer, we also respect our partners' input and vision," Ju says. "On the presale residential investment side, we hope to offer buyers a new exciting project by fall of next year."
Westbank is open to overseas investors, and has growing clients coming from Europe, the Middle East and Asia. It recognises the intensifying interest from Asia in particular, and looks forward to meeting new investors from the region.
"Asian investors are definitely a very significant part of our success. Their investments have been limited to presales but we would also consider working with larger groups that want to get involved in a project with us," Ju says. "We can set up different investment vehicles or funds that can be tailored to their requirements."
Westbank has also delved into the heart of Asia's booming market - the mainland. "We have just opened our representative office in Lujiazui, Shanghai. We want to touch and feel the fastest-growing market on the planet, and bring Westbank to the oriental giant," Ju says.
"We are also continuously looking for opportunities to develop not just in Canada. What we deliver is our branding, track record and expertise in bringing all stakeholders together then produce both architectural success and economic value. These require precise calculations and co-ordination - and we are able to bring all of that."