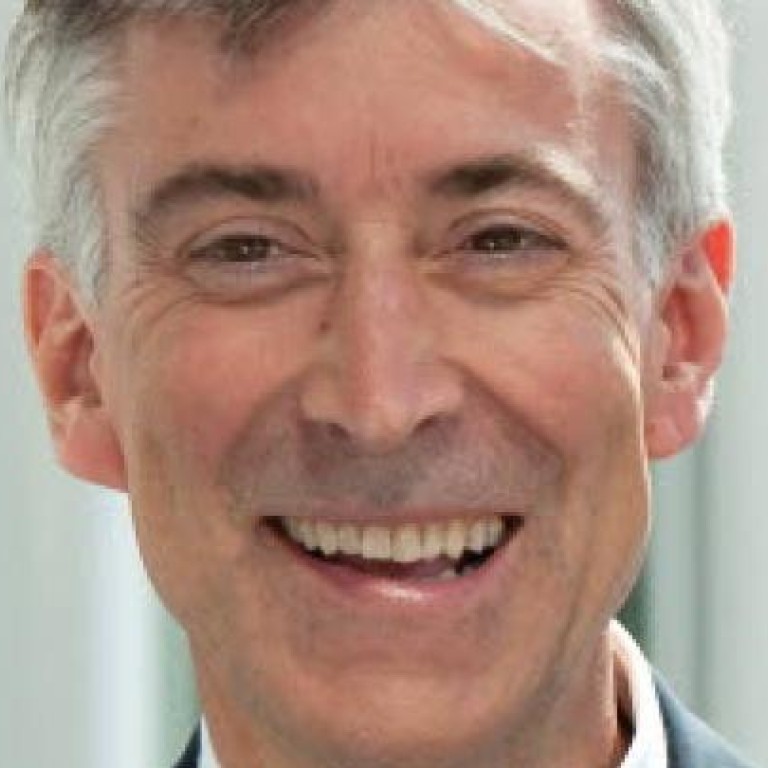 Seneca College fosters relationships between business and academia
Supported by:
Discovery Reports
Home to more than 3,500 international students, Seneca College understands the importance of instilling a cosmopolitan outlook to build a globally competitive student body. Seneca ensures that students are prepared to respond to changing social and economic demands with continuing improvements in its curriculum.
By introducing new bachelor of commerce degrees in business management and international business management this autumn, Seneca is equipping students with the skill sets needed to successfully navigate the business landscape.
"Our strong connections in the world of commerce and the industry experience of our dedicated faculty ensure the excellence of our business programmes," says David Agnew, Seneca president. "We are delighted to offer two new commerce degrees that build on those strengths and our current offerings of three other commerce degrees. Our graduates will leave Seneca with the academic requirements for important industry certifications."
Seneca's bachelor of commerce in business management aims to boost Canada's flourishing small to medium-sized enterprises (SMEs) by providing market-ready graduates. The degree covers courses specific to the needs of SMEs and business management professionals in non-profit and social enterprises.
The bachelor of commerce in international business management grooms graduates for procurement, sales and marketing careers in multinational companies. Seneca also teaches specialised skills in international business strategy.
Aside from the new business programmes, students also benefit from cultural exchanges ushered in by the new Confucius Institute at Seneca. In co-operation with Northeast Normal University, Seneca sees the institute as a catalyst for strengthening trade ties between the mainland and Canada.
As Chinese companies increasingly establish businesses in Canada and vice-versa, the Confucius Institute will deliver training for Canadian companies staffing offices overseas in China and assist entrepreneurs seeking to do business in China.
Prior to the establishment of the Confucius Institute, Seneca has had strong ties with the Chinese community through the development of specialised corporate training programmes for various departments of the Chinese government.
"The Confucius Institute at Seneca is an example of our business community-related initiatives. It is about building relationships with the SME community. We want students to confidently reach out to this community by understanding Chinese language, business etiquette and culture," Agnew says.
Seneca has always been committed to empowering students. For Seneca, education provides not only a theoretical academic foundation but also pathways leading students to successful local or international careers.
"We have two pillars on which we built the college: excellence in all programmes and a strong commitment to student success," Agnew says. "With educational pathways leading to further education opportunities with partner institutions around the world, Seneca students can build their credentials in any number of ways."
Seneca has evolved into a career-focused and professional-oriented academic institution. More than 23,000 full-time and 75,000 part-time students are enrolled across Seneca's campuses throughout the greater Toronto area.
To maximise the education of its students through practical learning, Seneca complements its comprehensive curriculum with industry partnerships.
"We offer experiential education through job placements and internships. It is important for us to build partnerships to provide our students places where they can gain experience. We do not just seek short-term placements, but also full-time jobs for our students after graduation," Agnew says.
Through its Centre for Development of Open Technology, Seneca has a long-standing relationship with the Mozilla Foundation. At the centre, Seneca faculty and students aid in developing Mozilla software products. Seneca and Mozilla collaborate in creating Mozilla-specific courses aiming to train students in open-source code base.
Seneca's animation courses have also become renowned through partnerships with production houses and high profile awards. Most recently, Seneca faculty and graduates provided visual effects to the Academy Award-winning film Hugo, which won for Achievement in Visual Effects. In fact, faculty and students contributed to all six films nominated in this category this year.
The college's Centre for Financial Services is supported by players in Canada's financial services sector to help students get the best education in insurance, banking and financial planning.
Seneca has global academic and private partnerships, and offers corporate training to government and non-government agencies. The college's programmes, whether offered locally or internationally, are governed by the high standards set by the Ontario Ministry of Training, Colleges and Universities.
"Seneca is a great place to build relationships. With a strong track record of quality education, the college is the educational partner of choice for institutions around the world. The talents of our graduates are evidenced by their success in a range of fields and the satisfaction of the organisations that hire them," Agnew says.