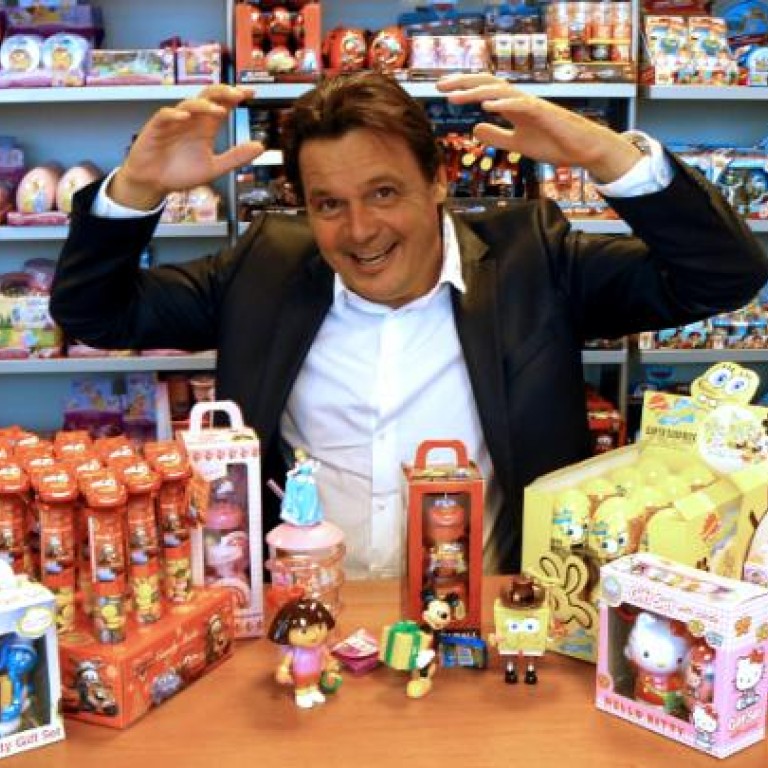 Novelty candy pioneer seeks new opportunities in Asia
Supported by:
Discovery Reports
Celebrating its 25th anniversary this year, inventor, manufacturer and distributor of novelty candy and toy products BIP Holland is strengthening its position as a leading player in the retail market. With products selling in more than 60 countries, BIP is setting its sights on the Asian market and is seeking retailers that aim to grow with the company.
"There is no better alternative to Asia when it comes to production, sales, distribution and the consumer market," says managing director Rogier Korsmit. "We are in the industry that is so logical to be in the region, particularly China, which is the centre of toy manufacturing."
BIP's success is fuelled by novelty candy and toy products with a diverse licence-driven portfolio showcasing the best children brands in the business such as Disney, Nickelodeon and Hello Kitty. Innovative product concepts reach across a diverse range of candy dispensers to lunchboxes and feature characters from classic Mickey Mouse and Hello Kitty to favourites SpongeBob and Dora.
As a member of the International Licensing Industry Merchandisers' Association and the European License Circle, BIP launches 50 to 80 new products annually targeted at consumer groups aged from three to 15 years old.
"BIP is the first mover in the candy novelty market, going back to 1987 when simple Chinese-made toys were combined with candy - which in those days were absolutely new," Korsmit says. "We have a high gift value with affordable, superior-quality product lines that are sold throughout Europe, North, Central and South America, the Middle East and China."
Such advantage is complemented by BIP's vertically integrated operations, including in-house production facilities in Dongguan, warehouses throughout Europe and a sales network worldwide. These enable BIP to control the complete supply chain.
"We have everything - production, distribution, marketing and licensing - under one roof, a one-stop shop that provides retailers the whole range of products and ensures adequate, continuous stock," Korsmit says.
Clinching BIP's lead over competitors is its high regard for product quality and safety. Compliant with global hazard analysis, child safety and food standards, all products are made according to strict qualifications by licence providers and are subjected to external auditing.
BIP's numerous quality recognitions, including one awarded by Disney, attest to its commitment to quality.
"This is the business value that we further partake in China and the rest of Asia," Korsmit says.
"We want to attract more retailers, build up our network and make sure that all licensed product concepts are maximised for distribution."