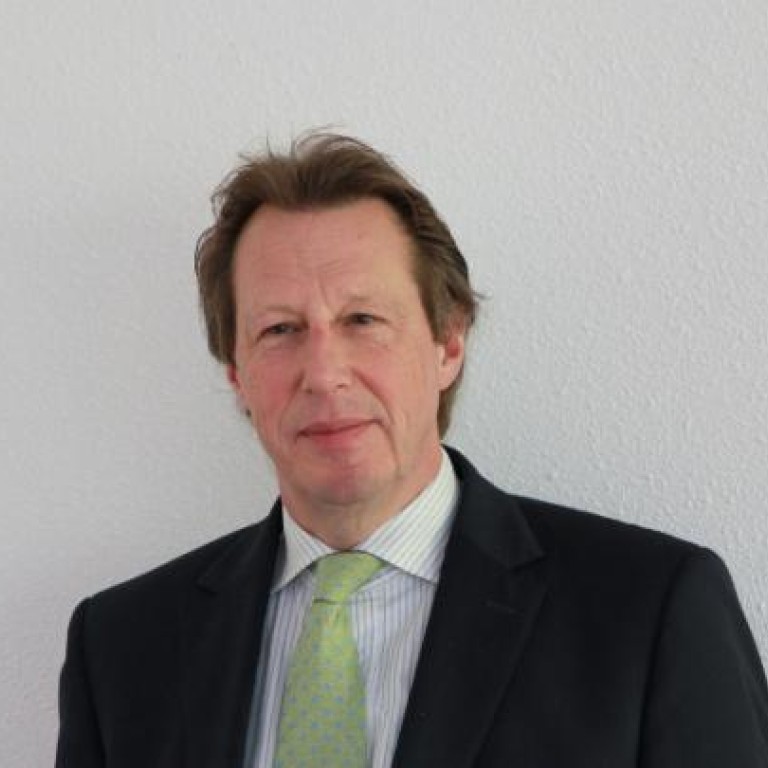 Visualisation takes guesswork out of business systems
Supported by:
Discovery Reports
Testing solutions in virtual reality can help guarantee the best outcomes. INCONTROL Simulation Solutions enables this with simulation software designed to optimise business processes.
"We make it possible to simulate a system daily," says Louis Schijve, founder and CEO of INCONTROL Simulation Solutions. "With our strong capabilities in visualising a process, anyone can use our software to turn up the best possibilities. This injects a whole new level of reliability to operational processes, easily eliminating cost overruns and downtimes."
Experienced in the United States' aerospace and defence industries, Schijve formed his company in 1989 during the early days of the personal computer revolution. Seeing an opportunity to propagate the benefits of simulation technology, he invested in designing a business modelling simulation platform. This became Enterprise Dynamics, the core product of INCONTROL.
Enterprise Dynamics has applications for manufacturing, harbour and airport operations, rail and public transport, logistics and crowd management. For maximum benefits, the simulation platform is best used during the early planning. The software takes the guesswork out of analysis with 2D and 3D visualisation of a proposed process or product. This eliminates operational failures, and translates to optimal cash flows and strong investment returns.
With 10 per cent of its revenue reinvested into research and development, INCONTROL is able to customise the simulation software according to industry-specific variables and client needs. A tailor-fit platform is crucial for complex operations such as global supply chains that thrive on seamless system integration.
INCONTROL found its niche in academia and specialised industrial markets. More than 300 universities worldwide use its education tools. The company is a dominant player in the Netherlands and Germany, and is present in 14 other European countries. Its clients include Amsterdam Airport Schiphol, Kühne + Nagel, Fokker Aerostructures, Nokia, Philips, Dutch Railways, Volvo and UEFA, the controlling body for football in Europe.
Since it opened offices in Beijing and Shanghai in 2009, INCONTROL has captivated the mainland's academic world. INCONTROL works with universities to adapt the simulation software to a course curriculum. Aside from offering the tool at a very attractive price and in Putonghua, the company provides full after-sales support to help professors come up with learning modules and students train on practical case studies. With rapid uptake, the software will be used by up to 600 universities on the mainland by next year.
"In every key market, we go first with the universities because that's where the future is," Schijve says.
INCONTROL showcased how simulation eases crowd management during the 2010 Shanghai World Expo. The company's software was instrumental to the success of Dutch design firm Kossmann.dejong's Urbanian Pavilion. The Urbanian was second in size only to the main China Pavilion. The central government required the design firm to ease the visitor flow, estimated at 40,000 daily. INCONTROL collaborated with project architects and engineers on redesign options towards maximising the cultural exchange.
With the company's long experience in optimising complex logistics, Schijve hopes to contribute further to the mainland's infrastructure build-out. For instance, simulation ensures seamless operations in major hub airports where baggage-handling bottlenecks can lead to costly flight delays. A major European hub such as Amsterdam's Schiphol Airport with 48 million annual passengers relies on INCONTROL's software to ensure a 10- to 15-minute baggage turnaround during peak times.
Rail travel is another area where crowd control and logistics needs can be addressed through simulation. INCONTROL software helps ensure traffic flow at the Amsterdam Central station, an intermodal transport hub in the Netherlands, while major renovation work is under way. The results are intangible - passenger safety and infrastructure integrity - yet measurable in terms of throughput, waiting time, flow intensities and densities.
"Logistics puzzles are becoming more complex," Schijve says. "You have to be able to simulate processes wherein multiple factors come into play and may even be interdependent. We solve these puzzles, whether it's an evacuation of stadiums or malls, a routing system for cargo management or running container terminals in a big harbour."
The possibilities for INCONTROL are endless. Its solutions can be used in the health care industry to improve hospital staffing and blood bank supply chains. With next-generation tool EDX launched late last year, INCONTROL's solutions are accessible on multiple platforms, such as Android and Apple operating systems, for even broader user reach and real-time interactivity.