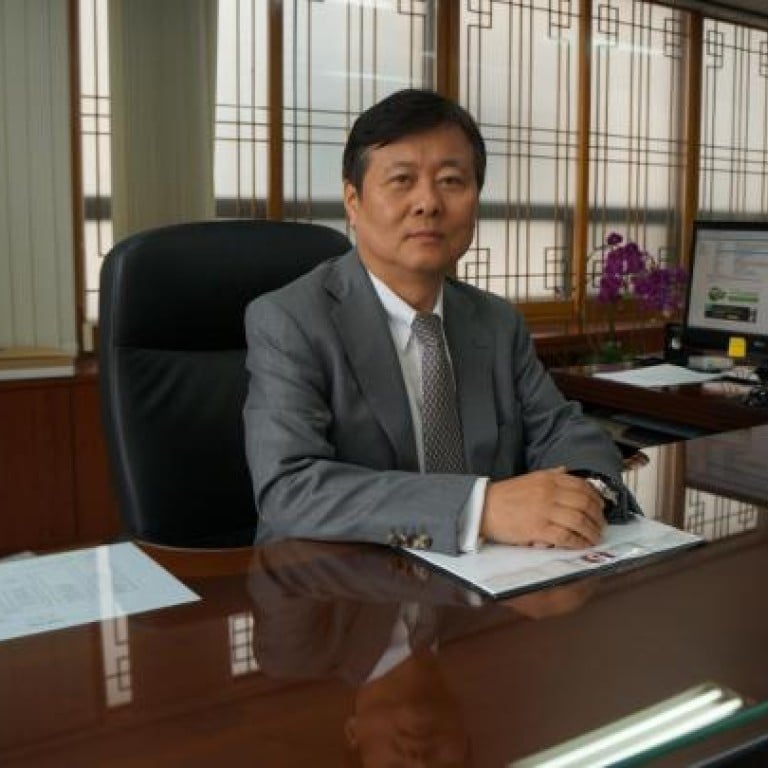 EMW makes waves with diversified solutions
Supported by:
Discovery Reports
Necessity may be the mother of all invention, but research and development (R&D) separates the best inventors from the rest. Antenna expert EMW has become South Korea's leading antenna manufacturer and the world's third because of its innovations - the key to its continuous growth.
"As an innovator, EMW focuses on R&D to lead - and not just follow - global technologies," says president Ryou Byung-hoon.
Ryou began creating antennas that were better than what was available in the industry in 1998, when antenna technologies had been stagnant since the second world war. "It was luck that I was the first to revive the field, but it was constant R&D that made our business successful amid challenging times," Ryou says.
EMW initially focused on mobile handset antennas and gradually expanded to related radio frequency (RF) solutions, from radio-frequency identification to electromagnetic interference and compatibility components, modules and other wireless communication products.
Positioning itself as a total RF solutions provider, EMW is further investing in next-generation network technologies such as digital multimedia broadcasting, wireless broadband and ultra-wideband. It has also developed a special technology to create ferrite antennas for mobile phones.
"We are developing more products as we continue our search for new opportunities, markets and technologies," Ryou says.
The company is venturing into consumer products for the first time with its Claro air steriliser and deodoriser. Using EMW's patented CataCoat technology with metallic and ceramic properties that cause high-efficiency oxidation reaction catalysed by platinum, Claro eliminates surrounding odours, bacteria, viruses and other pollutants.
Applying the same technology in kitchenware, EMW launched a special oven tray that enables users to bake ingredients such as fish without leaving any smell.
Venturing into the green growth sector, EMW is exploring alternative energy solutions with zinc-air battery technology through subsidiary EMW Energy. With high-energy densities and various sizes, EMW's zinc-air batteries can power devices from streetlights to electric vehicles.
"An electric vehicle can run on our zinc-air battery for more than 12 hours or as far as 310 kilometres," Ryou says. "Our vision is to commercialise the zinc-air battery technology in 2015 to 2018."
Essential to realising EMW's vision is reaching key markets such as the mainland, where it has a growing presence through local offices and subsidiaries. "We look forward to partnering with large companies that are interested in bringing our innovations to the Chinese market," Ryou says.