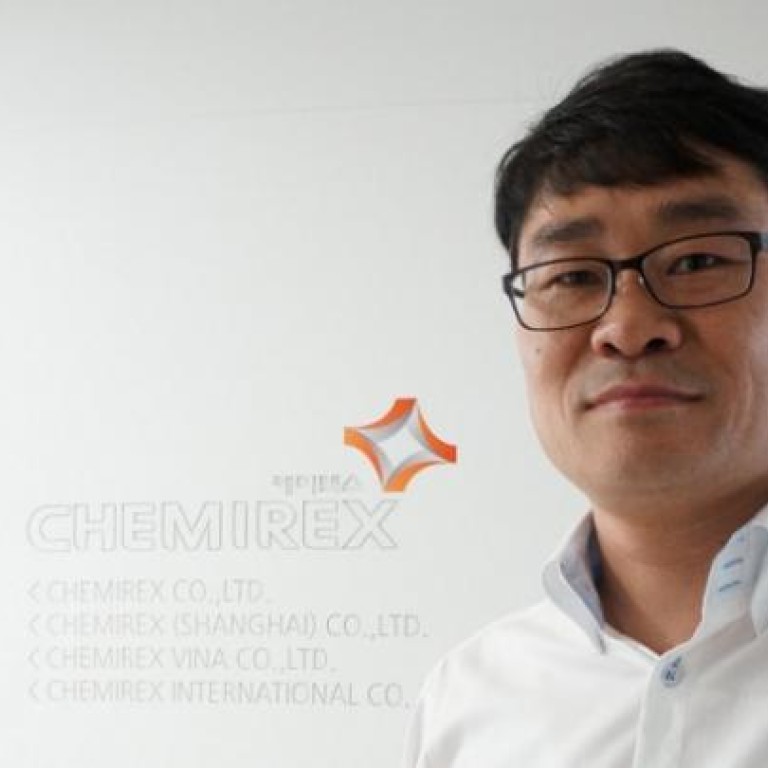 Chemirex marks 10 years of success on the mainland
Supported by:
Discovery Reports
One of South Korea's hidden success stories, Chemirex is a medium-sized trading company that has been entrusted as a partner of major firms such as Sinopec and Samsung. Supplying raw materials for coating and semiconductor manufacturing, Chemirex distinguishes itself through its local knowledge and solid presence on the mainland.
"Chemirex is very familiar with China," says company president Park Jin-seok. The company marks its 10th anniversary on the mainland this year, thanks to experienced local staff that have steered the company's success. "We know the products well and we know how to sell Korean products in the Chinese market," Park says.
With offices in Shanghai, Qingdao and Hong Kong, Chemirex has relationships with Chinese companies that go beyond supplying raw materials. As an expert supplier in the chemical engineering industry, Chemirex often helps Chinese companies find potential joint venture partners in South Korea.
"We are one of the few bridges between South Korea and China in this field," Park says. He adds that developing trade relations between the two countries has become one of the cornerstones of Chemirex.
The company intends to diversify its offerings to include other key chemical products, such as materials for organic light-emitting diode production in the display field. Chemirex also plans to expand beyond trading and enter the manufacturing side of the business.
Moving in this direction, Chemirex will establish an electronic raw materials research and development centre in South Korea next year. The company will also open a factory on the mainland within the next two years to continue providing high-quality materials for the Chinese market. Setting its sights on emerging markets, Chemirex also plans on establishing strategic incorporation in India and Vietnam.