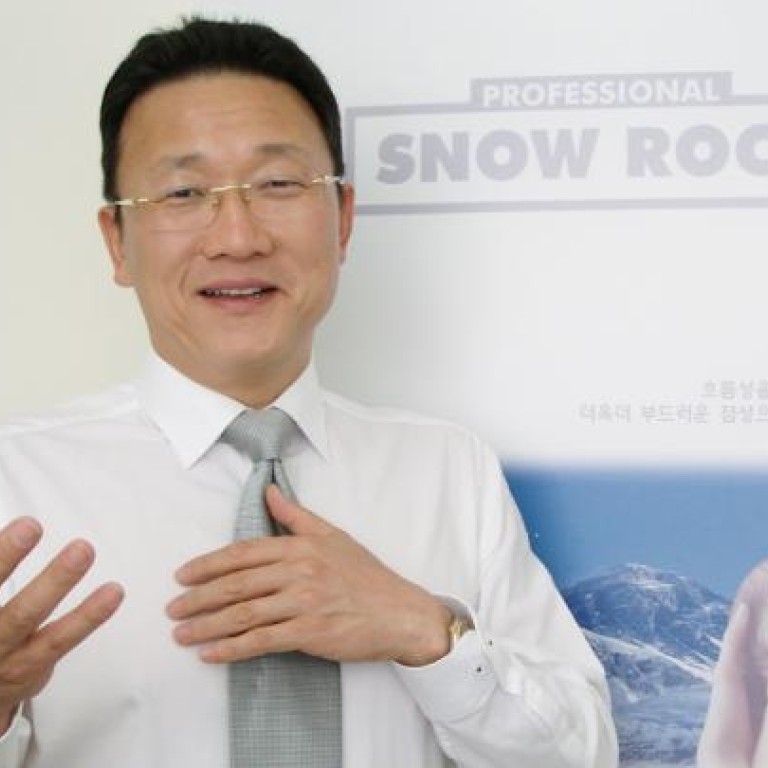 Mungyo goes global with quality gypsum
Supported by:
Discovery Reports
From the mine to the market, Mungyo takes giant strides in a variety of industries by offering top-quality gypsum products bearing the company's trademark. "We are very competitive because we are involved in the production process from the natural stone to the end product," says CEO and president Alex Nam.
Starting out by making school chalk and chalkboards in 1946, the Nam family has grown Mungyo into one of the world's biggest producers of school chalk and the world's leading whiteboard manufacturer.
Mungyo comprises seven companies with diversified production of gypsum-based applications such as modelling plaster, oil pastels and other art materials. Through its know-how of gypsum technology, Mungyo has extended the application of gypsum into medical and dental use where the company sees future growth.
As the No 1 dental stone manufacturer in the Far East, Mungyo offers the dental care market its flagship brand of dental plaster, Snow Rock. Used in making impressions, implants and dentures, Snow Rock is sold in 80 countries worldwide.
As the world's third largest oral-care market, the mainland presents huge opportunities for Mungyo. While Chinese consumers know the Mungyo brand primarily for its glue sticks, Mungyo has expanded its offerings on the mainland through its long-time distribution partner for stationery products and Snow Rock. "We are successful with Snow Rock in China because the people know we offer good quality at a good price," Nam says.
Mungyo plans to continue investing in marketing and distribution efforts on the mainland. The company is also looking for partners in other Asian countries such as Thailand to further diversify its products. "We want to be the No 1 manufacturer that shares and exchanges information with partners like a family," Nam says.