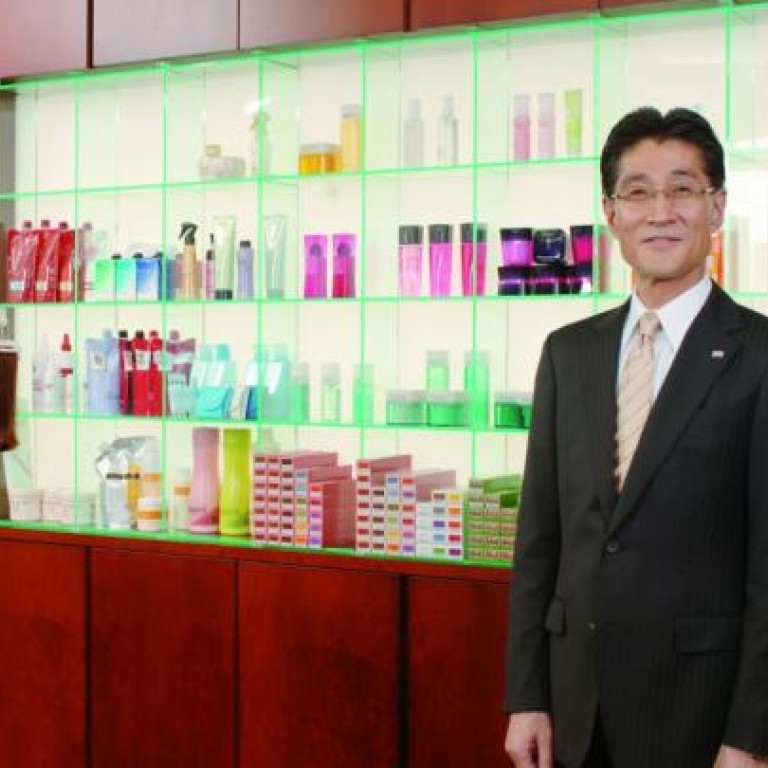 Beauty specialist Milbon sees business blooming across Asia
Supported by:
Discovery Reports
A straight-to-salon strategy coupled with the deployment of field persons outside Japan fuelled Milbon's growth last year, allowing the beauty specialist to increase its sales by 100 per cent. After more than 50 years of making Japan look its best, Milbon shares its beauty secrets with the rest of Asia.
"Our business is not to sell a product, but to support the beauty industry in specific markets," says president Ryuji Sato. Milbon's field persons are sales representatives who support the growth of salons. The company ensures that field persons learn a country's customs and culture. This enables Milbon to provide superior consultation and training to strengthen its relationships with salons and increase its customer base.
Complementing Milbon's field person strategy is the company's proprietary TAC product development system, which capitalises on the industry's best practices. "We co-operate with hair designers to develop successful technology for salon use," Sato says.
The company has 12 training studios and a central research institute in Japan where it develops products for all age groups across the country. Milbon particularly targets the first and second generation of baby boomers aged 40 to 65, forecasting these segments to also grow in South Korea and the mainland.
Milbon's investment into Asia continues with its new Beijing studio that opened in July, augmenting the company's operations in Shanghai, three other provinces on the mainland and a studio in Seoul. The company is looking at going into Turkey and Southeast Asia next year, including Thailand, Vietnam, Singapore, Malaysia and Indonesia.
Construction for Milbon's new manufacturing plant is under way in Thailand. The plant will be operational by 2014 and will provide easier access to Milbon's quality products in the region and jobs for the local economy.
"Asia is a very important growth market," Sato says. "That's why we are setting Asia as the core of our growth strategy."