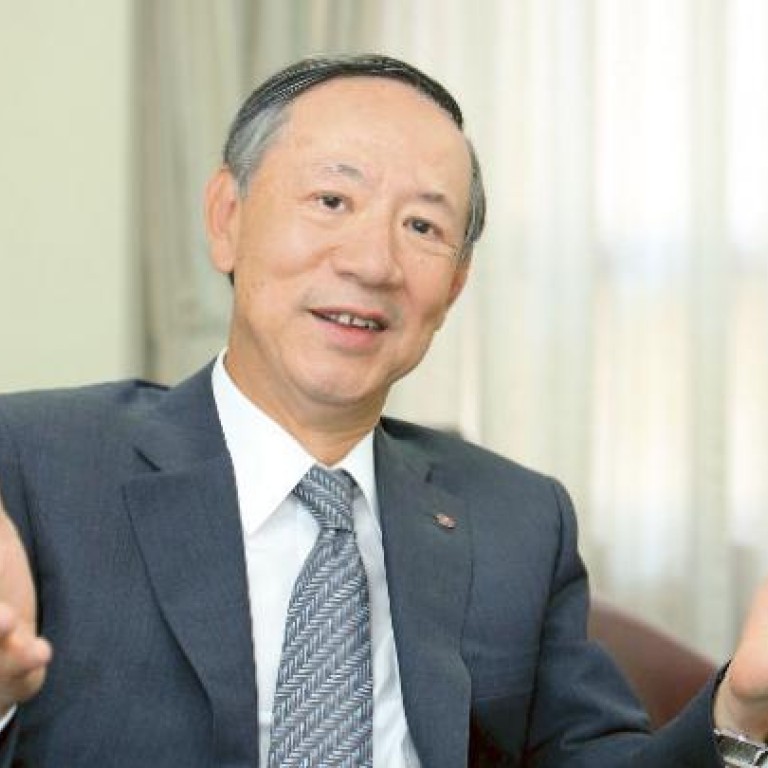 Takashimaya brings Japanese flair to mainland and Vietnam
Supported by:
Discovery Reports
Adding another milestone to its 181-year history, renowned high-end department store Takashimaya will be inaugurating its first branch in Shanghai later this year. The first Japanese department store to open on the mainland, Takashimaya aims to catch the eye of local customers with merchandise that reflects combined Japanese and Chinese sensibilities.
Takashimaya was traditionally a clothing store selling kimonos during the Edo era. It began integrating Western and Asian items into its product offerings in 1876. Throughout its extensive history, Takashimaya demonstrated its adaptability in weathering changing economic conditions. This flexibility fashioned Takashimaya's flair for mixing eclectic styles that appeal to a wide customer base.
"Our long history is both our strength and weakness," says Koji Suzuki, Takashimaya president. "Our past successes sometimes became an obstacle in moving forward. But at the same time, history has taught us how to evolve and to be stronger in facing challenges. The kind of experience that we have differentiates us from companies that have just been established."
The opening of the Shanghai store is part of Takashimaya's strategy to operate eight stores in Asia within five years, including its Singapore and Taipei branches. Takashimaya is also opening a store in Ho Chi Minh City in 2015. Alongside the Asian expansion is the revamping of Takashimaya's Japan stores.
Takashimaya has 20 stores in Japan, and a presence in Singapore and Taiwan. The Singapore branch, located on Orchard Road, was founded in 1993. Closely studying Singaporean culture and lifestyles, Takashimaya relied on customer feedback to determine the best merchandise to offer. This strategy helped Takashimaya cultivate Singaporean appreciation for what Japan has to offer.
"Department stores must have deep linkages with the societies where they have a presence," Suzuki says. "They need to have a timely grasp of the interests of the people, be able to see through to the heart of various issues, and then reflect this in their experience offerings and management policies. We believe that this is our mission."
Dayeh Takashimaya in Taiwan is a 12-floor facility featuring stores and restaurants catering to the entire family. One of its family attractions is the courtside aquarium.
Takashimaya has invested approximately 4 billion yen (HK$395.8 million) in the eight-floor, 40,000-square-metre Shanghai project. The Shanghai store will be bigger than the Singapore branch.
"We will not offer 100 per cent Chinese products because there are already other department stores doing that," Suzuki says. "There's no benefit for the consumers if we do that. For the Chinese people, we want to offer something that hasn't been offered to Shanghai, and that is the ability of the Japanese in displaying and selecting unique products reflecting both Japanese and Chinese aesthetics."
The Japan main office will train locals to oversee the day-to-day operations. Five Japanese staff will work alongside the 200 locals Takashimaya will employ for the Shanghai store.
Takashimaya's store in Vietnam will be located in Phase 2 of the Saigon Centre, a large-scale multiple-development site in Ho Chi Minh. Takashimaya Vietnam is wholly owned by Takashimaya Singapore. Toshin Development, Takashimaya's real-estate subsidiary, has entered into a share-purchase agreement with Keppel Land to hold a 22.7 per cent stake in Saigon Centre Phase 2.
Customers of the new stores in Asia can expect the same brand of excellence that has defined Takashimaya over the years. "Customer trust is what makes us successful," Suzuki says. "Takashimaya sells many products and the one thing they have in common is quality. We continue to work on improving the Takashimaya brand to establish ourselves as a global enterprise."