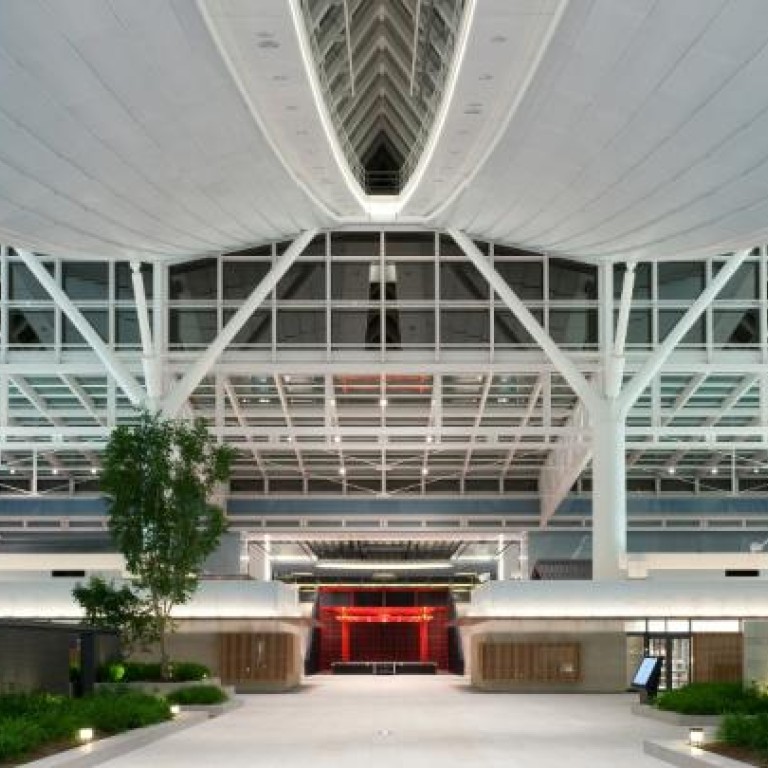 Azusa Sekkei designs world's best airports
Supported by:
Discovery Reports
It is hard to talk about Japanese airport architecture without mentioning Azusa Sekkei. Poised to have an overwhelming share of the Japanese airport market, the full-range architectural company helped design about 70 per cent of airports in Japan.
"When you say Azusa Sekkei, it means airport must-have," says president and CEO Fumihiko Sugitani. "We can design world-leading international airports with remarkable profitability, architecture, function, energy conservation and efficiency. We understand the airport operation so well that our designs give our clients higher rental income, lower costs and smoother operations. We give them total support."
With 67 years of experience, Azusa Sekkei offers a full range of services from architectural planning and renovation to design supervision and facility management. Aside from airports and transport facilities, the company also designs and builds hospitals, schools, museums, recreational facilities, communities, manufacturing plants and government buildings. Azusa Sekkei shares its expertise in about 40 other countries worldwide through Japan's Overseas Development Assistance programme.
Universal design, sustainability and functionality are recurring themes in Azusa Sekkei's portfolio.
The Tokyo International Airport Passenger Terminal (Haneda Airport) won the Barrier-Free Promotion Award for 2011 from Japan's Ministry of Land, Infrastructure and Transport. This recognises the airport's universal design, which accommodates everyone regardless of age, language and disability. During the development stage, the company made design models and tested them on actual handicapped individuals. One feature of the airport allows visually impaired persons to acknowledge facility information by sound.
In terms of sustainability, the facility uses 30 per cent less energy and features reduced carbon emissions of only two-thirds the usual level. Japan's Comprehensive Assessment System for Building Environmental Efficiency has given the building the highest "S rank" certification.
The airport also showcases the company's serious planning on functionality. Catering mainly to business travellers, the airport was especially designed to allow the smooth flow of passengers into the facility and out into downtown Tokyo.
"It's not just about designing or constructing a building. We need to know the actual operations in and around the structure," Sugitani says. "It's about effectiveness and meeting all stakeholder and end-user needs."
This philosophy is also exhibited in the company's hospital designs. To promote efficiency, its hospitals have separate doorways for visitors, staff and business partners. Different pathways also prevent patients from seeing incoming wounded and bloodied patients. To save on time and energy and help reduce stress, hospitals are also designed so that nurses and doctors can move quickly inside the facilities.
A health care conglomerate from the mainland has shown interest in the design of Azusa Sekkei's hospitals and arranged for a tour of the structures. Azusa Sekkei also did some consulting for Beijing Capital International Airport on how to upgrade the quality of its facility.
"We should not forget the mainland as it is the largest market in Asia," Sugitani says. "I believe the country is going into a stage where it has come to value quality."
Azusa Sekkei is also looking for partners in other Asian countries with growing needs to upgrade their airport facilities. The company will focus especially on Indonesia, Myanmar and Vietnam, where it has established an office in Hanoi. Indonesia will be constructing more than 40 airports to support its economic development, while Myanmar is switching from domestic to international airports.
The company's business in Vietnam extends beyond airports. Together with another Japanese architect, Michimasa Fujie, Azusa Sekkei master planned the 32-hectare Hanoi Software Technology Park, the first of its kind in northern Vietnam.
Showcasing the most advanced information infrastructure and green technology, the park includes research centres, schools, a five-star hotel, a commercial complex and housing for experts and technicians.