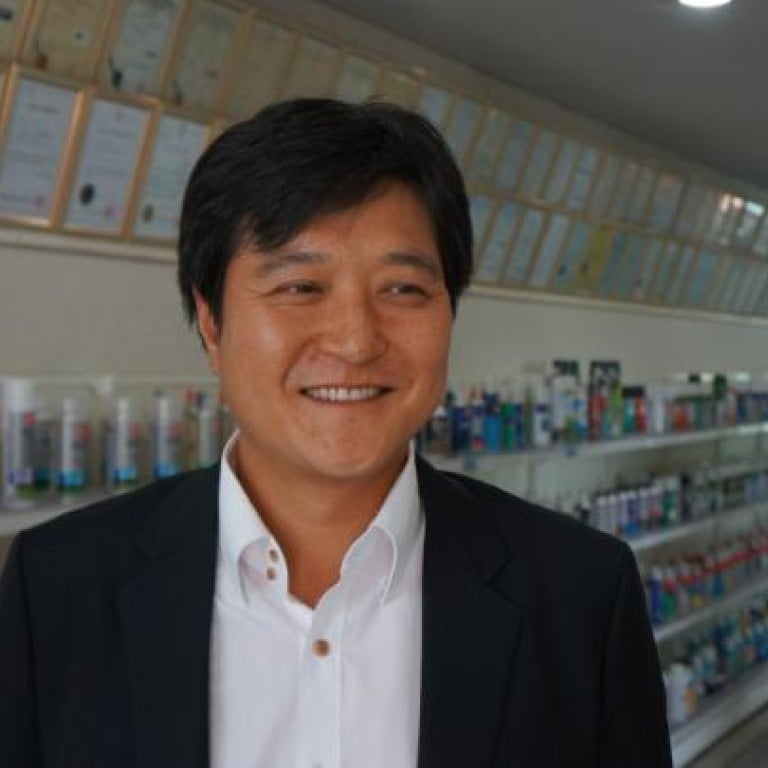 Nabakem sprays support for mainland business
Supported by:
Discovery Reports
It is not every day that an executive talks about chemical products as his children. But for Kim Jong-hyouk, president and CEO of Nabakem, business is all about family.
"I consider our staff, our suppliers and their staff and our partners as family," Kim says. "I want all of us to grow together."
Nabakem is a leading producer of chemical products and a pioneer in aerosol applications. From product development to packaging and distribution, Nabakem's portfolio of chemicals caters to most industries. Tailored for the shipbuilding, electronics, vehicle and cosmetics industries, Nabakem's products are used in maintenance, repair and operations processes.
"Every product has its own story - where it was built, how it was made and the people who worked on it," Kim says. "At the time of development we do not focus on sales. We do it for the fun and excitement of the development process."
When LG Chemicals came to Nabakem for a problem with rust on automotive batteries, they worked together to create a customised product. The product became one of Nabakem's best sellers.
Nabakem is expanding its research and development centre in South Korea this year to prepare for the growth it sees on the mainland, Japan and Southeast Asia. It operates offices in Shanghai and Tianjin and is looking for a canning plant partner on the mainland that is able to grasp its chemical business easily.
"Our distribution system is deeply rooted. We have 22 stores throughout South Korea but we plan to build larger markets in China and Japan," Kim says.
Kim's father founded Nabakem on the principles of high quality, consistency, close family ties and collaboration. Kim vows to continue this legacy while carving a new image for Nabakem - a problem-solver, a go-to company that provides chemical solutions for the industrial world's needs.