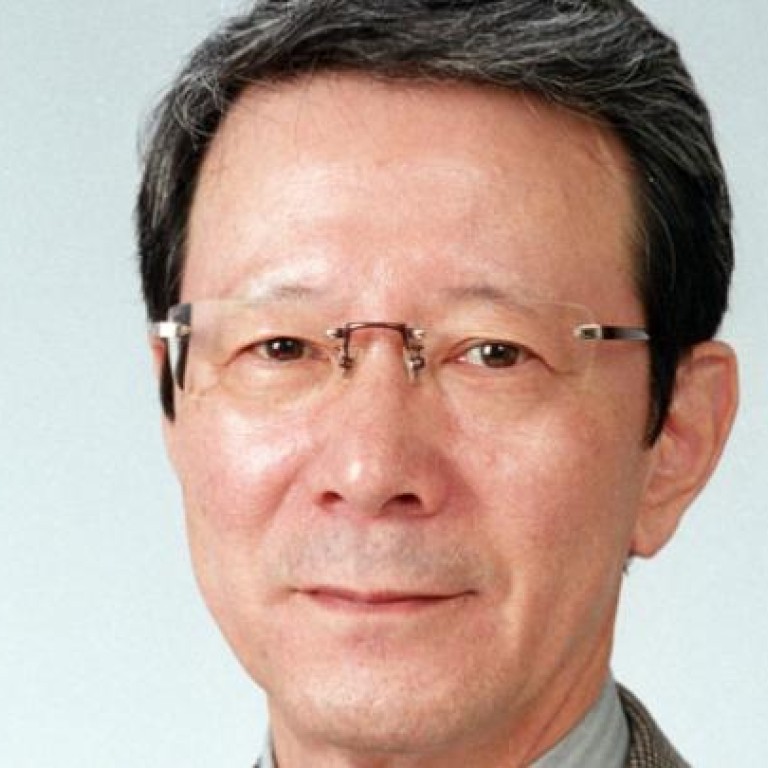 ARRK's full-line network ready to shape innovation in Asia's surging markets
Supported by:
Discovery Reports
Developing a new product can be too costly or time-consuming when there is a lack of expertise or networks in fields beyond one's core competencies. This often makes it difficult for companies to stay competitive in Asia's surging markets. ARRK eases these constraints as the one-stop shop for exceptional design engineering, cutting-edge technology and global reach.
With more than 60 years of product development experience, ARRK is the expert that global brands turn to when launching products that will move markets. Headquartered in Osaka, ARRK has helped shape innovation in a wide range of industries.
Its expertise has been used in delivering a steady stream of consumer products and medical devices, from ultrasound machines to handy cellular phones and lawnmowers.
ARRK has been active in the global transport and aerospace markets for more than 25 years, delivering a range of services from design and modelling to tooling and low volume manufacture.
Prototypes for electric vehicle systems that have revolutionised urban transport were designed and built at ARRK's Britain facilities. These include driverless pods ferrying passengers at London Heathrow Airport since last year and, by 2014, at the Amritsar holy city in India. ARRK has also been instrumental in the development of Noble's M600, one of the world's most prestigious supercars.
Considered vital to the Japanese national economy, ARRK has had a profound impact on Japanese vehicle and electronics manufacturers. Industry heavyweights relied on ARRK's product development support to speed up their overseas expansion. Rapid development in Asia's emerging markets makes ARRK even more indispensable.
Catalytic role
It is this catalytic role that prompted the Enterprise Turnaround Initiative Corporation of Japan (ETIC) to infuse 9 billion yen (HK$879 million) to become the parent company of ARRK last year.
"Manufacturing is a very important part of the Japanese economy - it's like infrastructure," says Yasuo Suzuki, ARRK president. "Major automakers and electronics manufacturers in Japan are successful because small and medium-sized enterprises [SMEs] support them. ARRK has been behind the global heavyweights and SMEs since the 1960s."
ARRK is thus refocusing on industrial design model making. Under a business restructuring plan approved by ETIC in March last year, ARRK's business resources will be used to enhance the development of a host of manufacturing industries in Japan and overseas.
It is well-positioned to do so. With its state-of-the-art machines and dedicated project management, ARRK delivers rapid prototype tooling (RPT) solutions within eight to 14 calendar days. This gives a competitive edge to manufacturers of components, such as mobile phones, radio covers, handheld devices and packaging products.
ARRK works closely with its clients to deliver these tailored services. It verifies computer-aided design (CAD) data provided by a client before conducting a mould flow analysis. If the client's original CAD data is no longer available, ARRK can work from an optical scan with its 3-D scanning capabilities. Machine components are first inspected against 3-D data before prototype injection moulded components are commissioned.
ARRK's factories are set up to produce full projects, with a capacity for 120 mould tools per month. The global network gives it 24/7 working capability.
The company's full-line network - the ability to manage all processes involved in a streamlined system based on centralised data - is essential to the automotive industry. ARRK is experienced with all major tier-1 original equipment manufacturers and systems suppliers. Its automotive design services range from show vehicles and styling properties, environmental cubes and maturation fixtures to full vehicle production tooling. Its vehicle studios are climate controlled and totally secure, with a large CAD viewing facility to ensure design integrity.
ARRK uses advanced engineering simulation technology to optimise its product development process. Aside from integrity analysis, it provides durability and fatigue analysis and thermal management. Its simulation services include crash testing, integration, refinement and safety testing.
In terms of craftsmanship, its core competencies are in plastics, sheet metal, castings, foam and composites. Its stereolithography services are among the best, offering clients an array of resin choices. Other notable services include painting, finishing and texturing, selective laser sintering, vacuum casting, aluminium vacuum metalising, carbon wrapping, metal casting and pressing, precision CNC machining and block modelling.
"Industrial design model making is our core business. We use our knowledge to create ideas together with our clients," Suzuki says.
On track with restructuring
Streamlining has been the focus of ARRK's management since the company's board of directors was reconstituted in August last year.
Progress has been encouraging because downsizing and the disposal of non-core business assets have been done in earnest since then. The company was able to reduce high debt levels after ETIC became its parent company. By September last year, a 20-billion yen debt equity swap was negotiated with creditors, which cut interest-bearing debt from 74 billion yen, as of March last year, to 50.4 billion yen.
Recognising a 20 per cent redundancy in its tool and moulding business in Japan, downsizing was carried out early in this business segment to kick-start profit recovery. ARRK management also cut directors' fees and placed caps on allowances and travel expenses.
By consolidating its subsidiaries, which stood at a high of 180 companies in March 2007, ARRK gradually returned to its business core. From 67 as of March last year, the number of subsidiaries has been reduced to 53 as of the last fiscal year. The target is to have 30 to 40 subsidiaries by March 2014.
With healthy order intake in its vehicle-related business from Europe, ARRK cut its consolidated net losses from 9.8 billion yen in fiscal year 2010 to 5 billion yen by the end of last fiscal year. Sales practically increased by 15.5 per cent during the comparative period. The improvement was also due to substantial fixed cost reductions.
Based on consolidated results reported by the company as of August this year, the consolidated net income during this fiscal year's first quarter has surged by 147.4 per cent to 1.617 billion yen. The company's consolidated net income during last fiscal year's comparative period was 653 million yen.
The company's mission until 2014 is to build an efficient business domain by concentrating management resources on its core business. Subsidiaries are retained on the basis of their contribution to ARRK's overall competitive superiority.
The criteria for determining this include having a high standard of development support and high knowledge and technology levels in the tooling field, integration to ARRK's global network and the capability to provide total solution services for low volume manufacturing. ARRK rationalises assets through mergers, outright sales, share dilution and share swaps.
ARRK units are organised into functional units with dedicated divisions for product development, low volume manufacturing and the tooling business. The company has embarked on a corporate governance system to ensure that business units are moving in the same direction. It has also created company-wide training programmes and revamped the employee assessment system.
So far, its British subsidiaries have been merged into a single entity called ARRK Europe, which maintains four centres of excellence. The Gloucester Technical Centre specialises in RPT and block modelling solutions.
Machining, composites and tooling for vehicle body, aerospace and motorsports are done at the Nuneaton Technical Centre. Specialists in low volume injection solutions are housed at the Petersfield Technical Centre, which is the centre of excellence for tooling and moulding. The fourth facility, Basildon Technical Centre, focuses on resource servicing and design and engineering services.
Aside from Britain, ARRK's European network extends to France, Germany and the Netherlands. Part of its product development business is done in the United States, which leads the company's premium vacuum casting business and project management contracts.
The company's Asian footprint entails full-spectrum services - designing, engineering, prototyping, tooling and moulding - in South Korea, Thailand and Malaysia. ARRK is present at the centre of the tooling industry hub in northern Taiwan through its subsidiaries ARRK Dison and ARRK Shangent. Prototyping, tooling and moulding for the global network are largely done on the mainland and in Taiwan through these units.
ARRK Dison is the global production centre for mock-up and mechanical models, primarily by CNC machining, silicone tooling and vacuum casting, along with a complete finishing technique and 24/7 CNC machining centre. The company is able to provide the shortest lead time in each project. Together with its facilities in Shanghai, it has the most experienced product development service team on the mainland, providing support to Chinese-speaking customers in the quickest manner.
ARRK Shangent is specialised in mould engineering design and manufacture. With more than 20 years of tooling experience, it produces more than 1,000 sets of RPT or mass production tooling per year, generating more than
US$40 billion of revenue per year. With facilities located on the mainland and in Taiwan, it delivers RPT in incredibly short lead times and competitive mainland pricing. Most importantly, the quality is supervised by Japanese engineers.
Shaping innovation in Asia
With the company's global network primed for operational efficiency, ARRK is ready to shape Asia's future with its clients.
As a one-stop shop, ARRK is well-positioned to help emerging markets and SMEs in the region cope with the many and varied challenges of globalisation.
"ARRK can support the development of new products, especially vehicles and consumer goods. By working closely with our team, companies looking for innovation and technical expertise will see their concepts come to life in no time," Suzuki says.