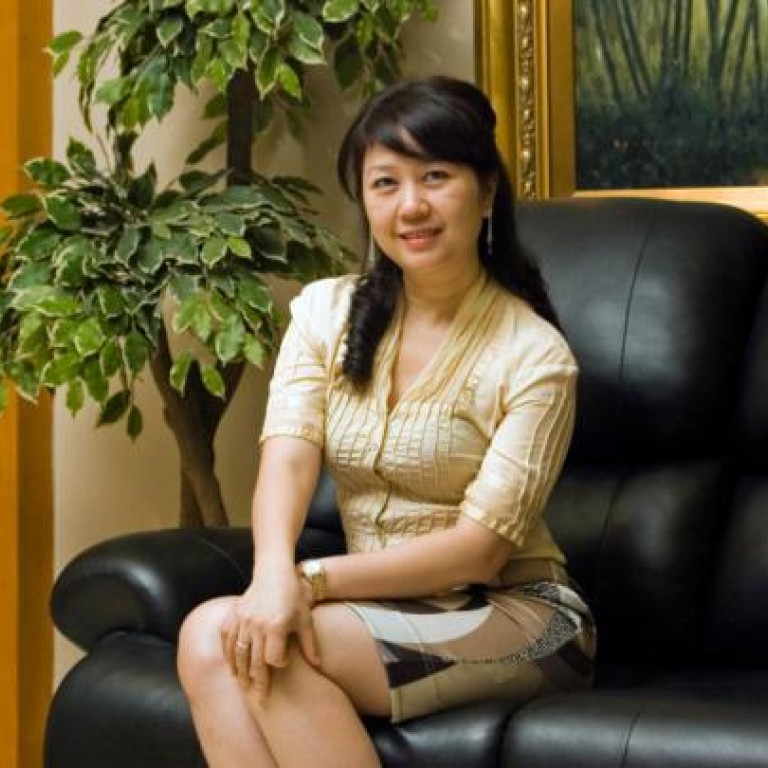 Reliance Insurance sets industry benchmark
Supported by:
Discovery Reports
Start small, think big. Penetrating Indonesia's highly untapped insurance market is no small feat. However, with a strategy combining a long-term vision, unwavering determination and calculated risks, Reliance Insurance Indonesia is steadily rising as the new industry trendsetter.
"We may not be the first insurance company in Indonesia, but we are definitely not just a follower," says Reliance Insurance president Rebecca Budidjaja. "We believe in ourselves as trendsetters - with a vision of being among world-class financial companies with a quality standard of service performance and high integrity."
Realising this goal does not seem too far away for a company that began with only 10 people in 2002 and has gained more than 350,000 policyholders a decade later. Driven by Indonesia's growing middle class, Reliance Insurance's expansion complemented the demographics' 10 per cent annual growth with its commanding year-on-year performance.
The fourth most populous country in the world, Indonesia has grown far more rapidly than most of its Asean counterparts in terms of its middle class. Increasing from 1.6 million in 2004 to 50 million in 2009, the burgeoning sector is expected to grow threefold to 150 million by 2014.
Reliance Insurance is positioned to capture such growth together with the Reliance Capital group, which is among the largest, fastest-growing and most profitable domestic non-bank financial institutions in Indonesia.
"We grew nearly 129 per cent in the first to second year. This was followed by 56 per cent annual growth, which now averages 23 per cent as we reach market stability," Budidjaja says. "A solid, competent team that strives to learn what customers truly need is behind our success. Beyond these accomplishments, we continue to aim for more and think outside the box - offering our customers value-added services."
Comprehensive coverage, tailored benefits
Virtually underwriting all insurance products, Reliance Insurance understands and values risk complexities. This is why the company customises solutions based on each client's needs and requirements - whether these are for general insurance or health care.
Under general insurance, the company covers property, motor vehicle, cargo and engineering. Its property insurance includes assets from buildings to machinery, furniture, inventory and stock. The motor vehicle insurance ranges from sedans and trucks to motorcycles, providing an extensive coverage including third-party liabilities, personal accident and medical expenses.
Cargo insurance provides main cover during transport by sea, land and air, and marine hull. Engineering insurance includes various products, from construction all risk to erection all risk, contractor's plant and machinery, machinery breakdown and electronic equipment.
For properties other than those mentioned above, the company offers miscellaneous insurance. This includes cash in transit, cash in safe, burglary, hole-in-one, personal accident, liability and neon sign insurance, among others.
"Many Indonesians are still unaware of the benefits of insurance. It is our job to educate them and make sure they have their assets insured for their own protection," Budidjaja says. "We always try to find out what our customers' needs are and set standards higher than other insurance companies. We may be new, but we are working triply hard to earn their trust."
Building a credible reputation is also the reason why Reliance Insurance has confidently reported as of June that it has 50 billion Indonesian rupiah (HK$40.311 million) in paid-up capital within a total equity of 168 billion rupiah, while most insurance companies have less than HK$8.18 million in paid-up capital. This performance shows that the company has the financial strength worthy of its clients' trust.
Under Reliance Healthcare, the company provides comprehensive medical reimbursements to employees and their families. It provides 24-hour worldwide coverage and flexible benefits that can be tailor-made to each client. The customers have the freedom to choose licensed hospitals, doctors and pharmacies, and access to a 24/7 hotline centre.
Reliance Insurance works closely with about 500 hospitals, clinics and supporting service providers throughout Indonesia. Insurance services include hospitalisation, outpatient, dental care, maternity care and eye health. In addition to these, Reliance Healthcare provides health insurance support services, including emergency evacuation and health insurance management.
"We promise our customers 10-day reimbursement of their claims, knowing that most other insurance companies do not pay customers quickly enough," Budidjaja says. "We also make sure that we maintain a good relationship with hospitals and other providers, which are also our clients. Our relationship with them reflects on the service they give to the end customers."
Its dedication to its customers has pushed Reliance Insurance among the top five health insurance providers in Indonesia within only four years of operation. The company achieved ISO 9001:2008 quality certification in May, becoming the first in Indonesia's private sector to be awarded such.
Reliance Insurance aims to gain an even better position as a key industry player in the next three years as it expands its health care services. These include the establishment of a chain of clinics where customers can avail of primary care before being directed to a hospital most suitable to their needs.
Leveraging Reliance Capital strength
The rapid ascent of Reliance Insurance as a solid brand has been bolstered by the Reliance Capital group, whose strength is manifested by its equity totalling US$67 million as of April this year.
Apart from insurance, the group has operations in securities, multifinance and asset management with a fully developed branch network spanning 20 major cities. Among its keys to success is a keen focus on retail, which is fuelled by Indonesia's growing middle class.
Its strong management team with specialised knowledge of Indonesia's markets has enabled the group to build an impressive cross-selling platform with a client base of 500,000 and growing.
"Reliance Capital's unique way of doing business, which encompasses various industries and involves cross-selling, is a testament to the group's synergy," Budidjaja says.
"We train people in every branch to make sure that they understand the group's other business units. All business units also gather regularly to see how we can support each other."
In line with the group's vision to become one of the premier retail-focused full-service financial institutions in the country, Reliance Capital is set to acquire a commercial bank and a life insurance company.
Estimated at US$20 million to US$30 million, the acquisition of a commercial bank will expand Reliance Capital's branch network and cross-selling opportunities and its branding, confidence and depth of business. It will usher in a bigger client base and provide access to microfinance and bancassurance businesses.
The acquisition of a life insurance company, meanwhile, will complement Reliance Capital's existing health insurance operations. With a purchase price estimated at US$15 million to US$20 million, it will offer customers comprehensive life and health insurance services. It will also enable the group to expand to pension fund businesses and create a potential multiplier effect from cross-selling between health and life insurance policyholders.
With both acquisitions already under due diligence, the group is poised at the forefront of the industry consolidation. It welcomes strategic partners that can provide financial assistance for its transformation into a fully integrated financial institution with a dominant position in the domestic market.
Harnessing synergy for long-term vision
The Reliance synergy is not limited within the group. It extends to its vast network of brokers and agents, and local and international partners and investors.
"We value brokers and agents as our middlemen, and we ensure that we establish mutual trust for the benefit of our customers," Budidjaja says. "This is why our business through agents and brokers is growing significantly. It is a relationship that we are nurturing to grow further."
On a bigger scale, Reliance Insurance is also harnessing synergy with local and international reinsurance companies, which helps mitigate risks. It has reinsurance partners in Malaysia, Singapore, India and Hong Kong.
"Our reinsurance partners, who essentially provide us blank cheques, trust us based on our track record and sincerity backed by personal touch," says vice-president Sylvy Setiawan. "We welcome more reinsurance providers that have good services and can protect our customers' claims."
The company's invitation also extends to investors seeking access to Indonesia. As one of very few players in the industry that is not foreign-owned yet has a dominant market position, Reliance Capital offers investors financial and strategic partnership.
With Reliance Capital's slated initial public offering (IPO) in the next three to four years, the group's net income is expected to grow at a compound annual growth rate of 75 per cent through 2015. This will provide pre-IPO investors with an attractive opportunity to reap outsized returns.
"We began very small, but we never thought that we would stay small forever," Budidjaja says.
"We know we will eventually grow even beyond Indonesia. We are on track towards realising our vision, and we hope to find more partners that wish to grow with us."