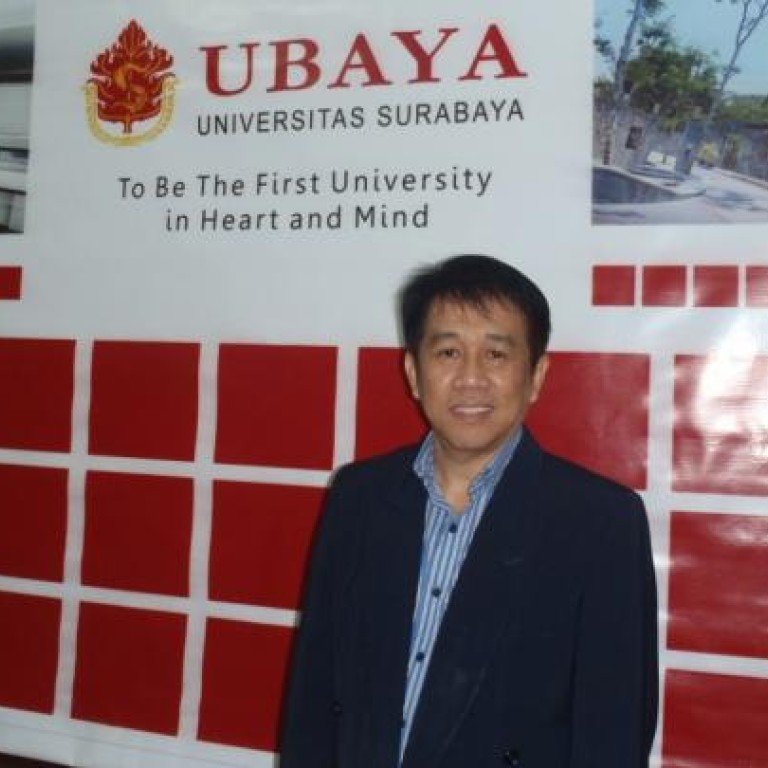 UBAYA forges world-class research and industry ties
Supported by:
Discovery Reports
PwC and Deloitte are almost synonymous with London's Square Mile or New York's Financial District. Yet the two big accounting firms also have a strong presence in an interesting destination: the University of Surabaya (UBAYA) in East Java.
Aside from PwC and Deloitte, UBAYA has established research and business ventures with different companies from a variety of industries including soap and detergents manufacturer Wings Surya and paper maker Tjiwi Kimia. It also has partnerships with universities from Australia to Sweden.
When the university was established in 1968, its immediate goal was to support the growth of businesses and industry in Surabaya, Indonesia's second largest city. Over the years, UBAYA has expanded its vision towards the eastern part of Indonesia, and then the entire country. "We are starting to look internationally. This is our dream but we have to start small," says Dr Joniarto Parung, UBAYA rector.
Pursuing strategic research and industry partnerships is an essential element in realising UBAYA's vision, Parung says. The university is collaborating with the automotive industry to develop fire extinguishers for vehicles.
This project is among several initiatives that aim to encourage students from various disciplines to work together.
In the field of biotechnology, UBAYA is in the final stages of negotiations with Kyung Hee University of South Korea. The two universities seek to create a venture that will develop a technology to grow and harvest mountain ginseng in a much shorter period.
UBAYA is expanding its research support across eastern Indonesia with its third site in mountainous Trawas. Positioned as an eco-campus, the research and training facility is also home to UBAYA's Center for Renewable Energy, where it established a solar energy project.
The multicultural university plans to continue collaborating with foreign institutions and companies that support its vision to help in the development of Surabaya and the entire country.