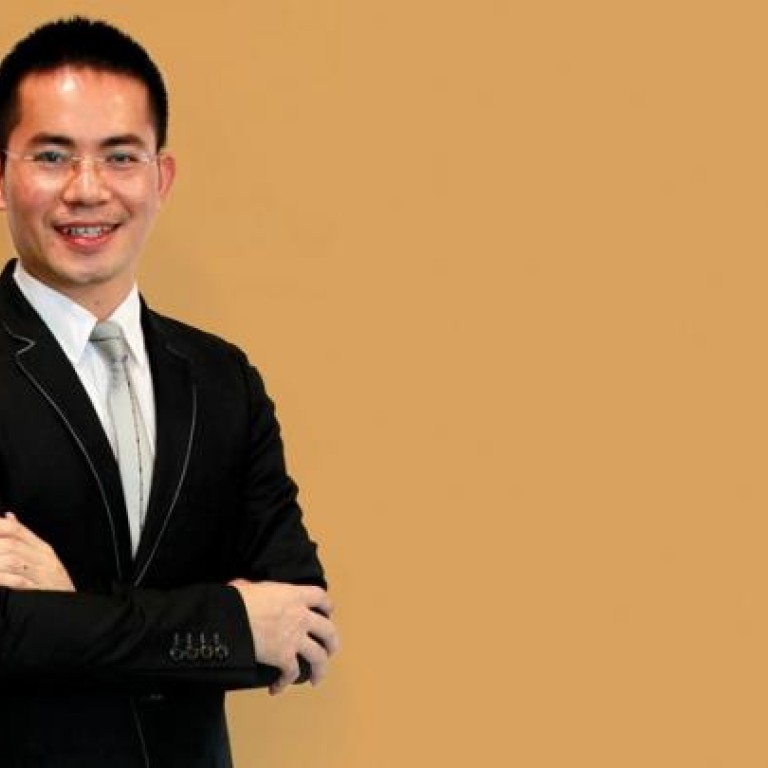 Andy Chen is still to graduate from his HKUST MBA course in Shenzhen but has already been promoted twice since starting.
After graduating with a bachelor's degree in English and American culture from Guangdong University of Foreign Studies in 2001, Andy Chen worked in resources management at Walmart China and B&Q China before joining Shirble Department Store Holdings (China), Limited, where he is currently vice-president and chief people officer.
He enrolled on the Hong Kong University of Science and Technology's (HKUST) part-time MBA course in Shenzhen in 2010 and will graduate from what he calls his "joyful learning journey" this year.
What prompted you to pursue an MBA?
I decided it would be beneficial to enhance my ability to plan ahead by gaining solid numerical and analytical skills. I decided to join HKUST's MBA programme, which is also solidifying my overall managerial skills in areas such as negotiations, communications and organisational management.
Why did you choose HKUST?
There are several key elements to consider when selecting a business school, such as faculty qualifications, internationalisation, the quality of fellow students, and the alumni network. HKUST Business School scores pretty well in all of these areas.
Are you funding your own studies or is your company subsidising the costs?
Like some of my classmates, my company subsidises my MBA tuition fee.
How do you balance the demands of your job and your studies?
By effectively allocating the time and concurrently practising what I am learning. As part-time students, we are fully tied to our jobs during weekdays. We can only study for maybe one or two hours at night, plus several hours on weekends. However, we can often solve our real business issues when completing the MBA assignments. Thus we can save time and catch two birds with one net.
What are the major challenges of your MBA studies?
Two years' perseverance and continual dedication is the major challenge for many part-time MBA students. You need to be willing to sacrifice your personal leisure time throughout the whole programme. However, it is worthwhile to do so, since two years' study will bring lifelong benefits.
What kind of support are you getting?
When I have time conflicts between work, life and MBA classes, those around me always show their understanding and support. Without this it would be much tougher for me to complete the programme. My classmates and professors also always give me timely assistance whenever I have academic difficulties, which makes life and my studies a lot easier.
How is your MBA helping your career?
My horizons are being broadened, which is paving the way for me to become a global talent. Luckily, as with some of my classmates, my newly mastered knowledge and wider horizons have already helped me move into new career areas to explore my personal potential.
In addition, my classmates have selflessly shared various eye-opening experiences and advice, which have provided me with greater awareness of some of the roads that lay ahead.
Where do you see yourself in the future?
I am quite optimistic about the future and have been promoted twice already before I've even graduated. In my current job, my role has been expanded from HR management to include government and legal affairs, media and public relations, and administration. In the long term, I am planning to grow from an HR executive into a broader business executive to fulfil my desire for self-actualisation.