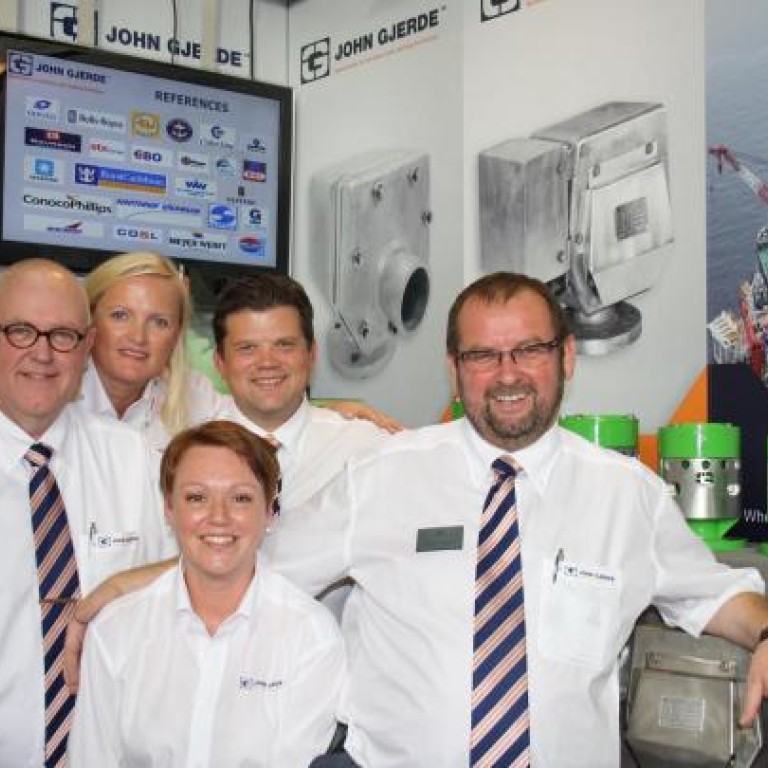 Marine tank venting specialist guarantees safe and smooth sailing
Supported by:
Discovery Reports
Tank vent check valves may not be top-of-mind items when it comes to safety at sea, but John Gjerde knows that these valves are crucial for maritime safety - and this includes ensuring ships are environmentally safe.
As a company specialising in maritime tank-venting solutions, John Gjerde responds to the industry's demand for smaller ventilation heads. The company gives ships more breathing space by reducing the size of their tank vent check valves to increase the cargo-rail area. The valve capacity remains high despite its smaller size.
"Nobody else does what we are doing," says president, CEO and managing director Roger Gjerde, who is the son of the company's namesake. "Our advantage lies in being able to build up and document data on our products."
Synonymous with quality and reliability for 42 years, John Gjerde manufactures tank vent check valves at its facilities in Norway and Latvia. The company developed its own testing equipment, which simulates operating conditions to make sure its valves work safely in all weather conditions.
"Safety is a very important issue for us," says vice-president for marketing and sales Robert Vos. "When it comes to this kind of equipment, we inform the ship owners, shipyards and designers as to what is important to improve the safety of the ship."
Certified by Det Norske Veritas and seven other major international standards organisations in countries such as the United States and Japan, John Gjerde's products are trusted by shipyards and shipbuilders worldwide. These clients recognise the company's product Hide as the standard for small and lightweight valves.
Ideal for clients who prioritise environmental protection, Hide is made from seawater-resistant aluminium. It significantly lessens fuel consumption and carbon footprint by reducing a vessel's overall weight.
"With Hide, we can do a lot for Chinese shipowners and shipyards," Vos says. "China's five-year plan says that the quality of vessels should be improved and this is one of the things we can do."
Trade fairs play a key role in introducing John Gjerde's products to the mainland and Asia. Aside from the International Maritime Expo-China in Guangzhou, the company also participates in fairs in Dalian, Shanghai and Singapore.
Appreciating the assistance of its local distribution partner at these fairs, John Gjerde is looking for other mainland partners with technical know-how and a nationwide network. The company will nurture its growth in Asia alongside its global activities in India, Brazil and the US.