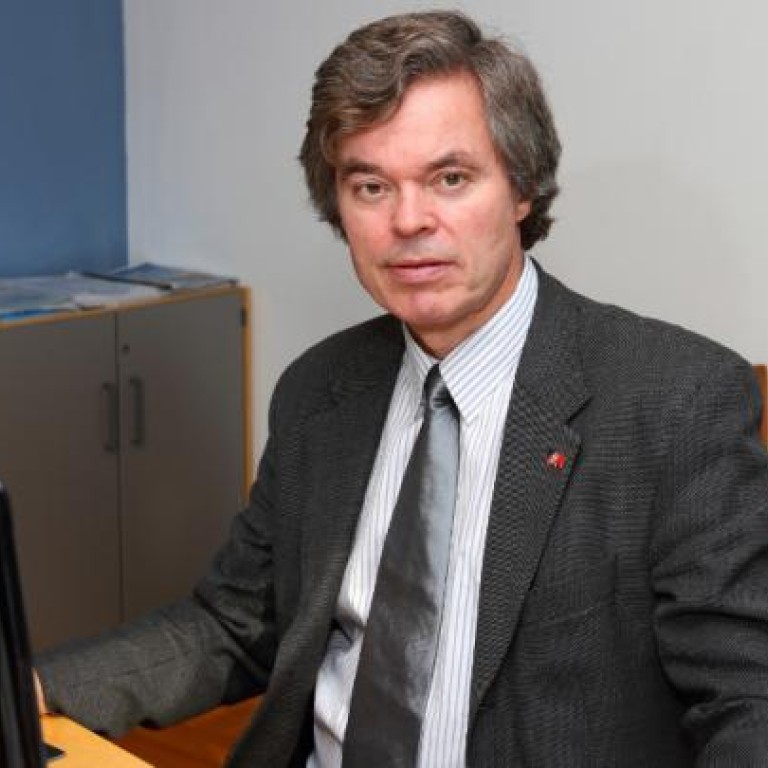 Nation makes the case for knowledge-based innovation
Supported by:
Discovery Reports
Norway stakes its future on the knowledge of its people. This core philosophy drives the country's innovation, which relies on steady government support for promising small- and medium-sized enterprises (SMEs) through Innovation Norway. By giving local ideas global opportunities, Innovation Norway strives to make Norway the world's most innovative country.
It is off to a good start with Microsoft's expansion in the country - begun in 2008 to leverage on Norwegian search technology expertise and culminating last year with the joint development of next-generation search engines in Norway. The collaboration forms one of the world's largest specialist groups in big-data research, potentially advancing technological reach to unprecedented levels.
One indicator of this potential is the introduction of ultrasonic gesturing technology (UGT) through Microsoft's Windows 8 Gesture Suite. UGT was developed by Elliptic Laboratories, founded in Oslo and incubated in Norway's state-funded ultrasound research community. It revolutionises electronics by enabling the leap from touchscreen to touchless consumer devices.
The incubation of new technologies is central to Innovation Norway's work. Mandated to implement Norway's innovation and industry-oriented research and development policies, it administers public financing of about Euro700 million (HK$7.25 billion) annually aimed at promising Norwegian ventures. It also provides a broad range of professional support, from advisory services to networking, capacity building and promotional services.
Norwegian companies rely on Innovation Norway's advisory services as they venture overseas. Innovation Norway is present in 30 countries through more than 36 offices attached to the commercial section of Norwegian embassies. Within Norway, it has 21 regional offices supporting strategic industry clusters.
"About 50,000 start-ups are formed every year, which is a comparatively high rate internationally," says Knut Sorlie, Beijing-based Innovation Norway regional director for China and commercial counsellor at the Royal Norwegian Embassy. "The problem is that most of them do not survive after five years. Innovation Norway's task is to help develop better start-ups that can live longer and take advantage of the growth potential."
Innovation Norway promotes nationwide industrial development by clustering businesses around regional strengths. With the Industrial Development Corporation of Norway (Siva) and the Research Council of Norway, it manages the long-term development of districts and regions through two programmes: Arena and Norwegian Centres of Expertise (NCE).
Arena promotes collaboration among industry players, research and development institutions, universities and the public sector. Among its focus areas are future solutions within the health care sector, better exploitation of oil reserves, smart real-time operations for the oil industry and developing the fish farming industry and the potential of Omega-3 products.
With more than half of its services exports qualifying as knowledge-intensive, Norway's wealth is derived as much from SMEs as the North Sea. The most prolific innovation has been noted in health care, oil and gas (O&G), energy and environment - sectors particularly seeded for internationalisation through the NCE.
"Norway has built up 12 world-leading NCE during the last 10 years with good networks between research institutions and companies with niche technologies," Sorlie says.
The NCE business clusters are in systems engineering, micro- and nanotechnology, maritime, aquaculture, lightweight materials, instrumentation, energy trading, fjord tourism, subsea technology, drilling and engineering, cancer treatment and culinology or culinary knowledge and innovation.
The Norwegian government nurtures SMEs in these industries to increasingly commercialise and demonstrate new technologies. Research and competence development is enhanced through the regional clustering model, which emphasises networking, co-operation and public-private partnerships.
Interaction between service/technology providers and their consumers produces some of the best results, as CAMBI's internationalisation shows. Albeit a small company, CAMBI has built the world's most advanced biological food waste treatment plant in Oslo. From all over the world, it converts sludge and waste from some 26 million people into clean energy. Innovation Norway's 2011 awardee for best internationalisation, CAMBI is seen to transform North America's water sector by demonstrating its thermal hydrolysis technology in Washington. CAMBI has the potential to do the same in Asia as it has already established a presence in Beijing with the support of Innovation Norway.
Cancer patients all over the world also stand to benefit from Norway's Oslo Cancer Cluster, one of the 12 world-leading NCE. Breakthrough cancer solutions are being developed by SMEs within the cluster, such as BerGenBio and Targovax. Innovation Norway provided grant funding for Targovax, which has developed a vaccine that activates the body's immune system to recognise and kill cancer cells. Investinor, Innovation Norway's venture capital subsidiary, also led investor funding for BerGenBio's rapid development of drugs for advanced-stage cancer.
Omega-3 products, derived from marine oils, restore brain and heart health and immune systems. Norwegian innovation brought this about, with start-ups such as Smartfish advancing medical possibilities through new technology.
Norway's shipping and maritime legacy has kept the country at the forefront of green technologies and the O&G industry, particularly for offshore drilling structures and platforms. With such contributions as remotely controlled offshore drilling, wireless gas detection systems and real-time monitoring of wells and reservoirs, Norway makes a good case for knowledge-based innovation.
"I think we are moving in the right direction," Sorlie says. "Companies exposed to international competition, as most Norwegian businesses are, get the pressure every day to adapt and improve things. This constant pressure is a forceful mechanism for continuous improvements."