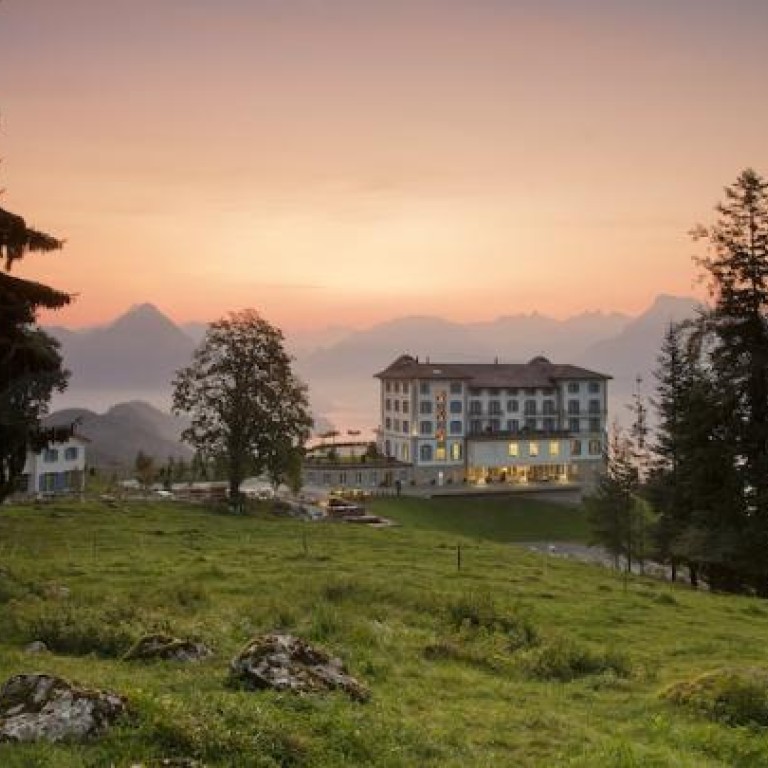 Hotel Villa Honegg continues century-old legacy of caring
Supported by:
Discovery Reports
Beyond Lucerne's "Golden Circuit" tourist route, and hidden from the region's famous revolving restaurant on Mount Pilatus, lies a haven of understated luxury and relaxation - Hotel Villa Honegg.
The century-old hotel sits on the ridge of Mount Burgenstock, overlooking Lake Lucerne. Refurbished in 2011, it offers guests peace, privacy and personalised service against a backdrop of Switzerland's finest mountain views.
"We know every customer and make them feel like this is their private mansion," says Peter Durrer, Villa Honegg general manager.
Keeping its original structure, the hotel was renovated using modern, high-quality fixtures combined with a decor of nature's rich hues. Top-grain leather cover lounge chairs and couches and deluxe timbers line the hotel's floors.
"We retained the soul of the old hotel, but everything inside is new," Durrer says.
Accommodating up to 60 guests at a time, Villa Honegg offers amenities including conference rooms, a cinema and enchanting views of the Alps. Its culinary offerings use local, all-natural products and ingredients. It grows its own herb and vegetable garden, produces its own beef, veal and wine and sources only local produce such as lemons and apples.
"We know where our products come from. Quality and safety are never compromised," Durrer says.
Villa Honegg's roots reveal a legacy of caring. The family-owned bed and breakfast, built in 1905, became a haven for wounded soldiers during the first world war. This continues to this day.
The hotel is a member of LucerneHealth - an association of hospitals, pharmaceutical companies and premium hotels in Lucerne known for its medical and rehabilitation treatment. Tapping markets in Asia, Villa Honegg partners with tourist agencies on the mainland and in Japan.
"Asia is a new market for us. We want to fulfil their expectations. We'd like to see 15 per cent of our market come from China or Asia," Durrer says.