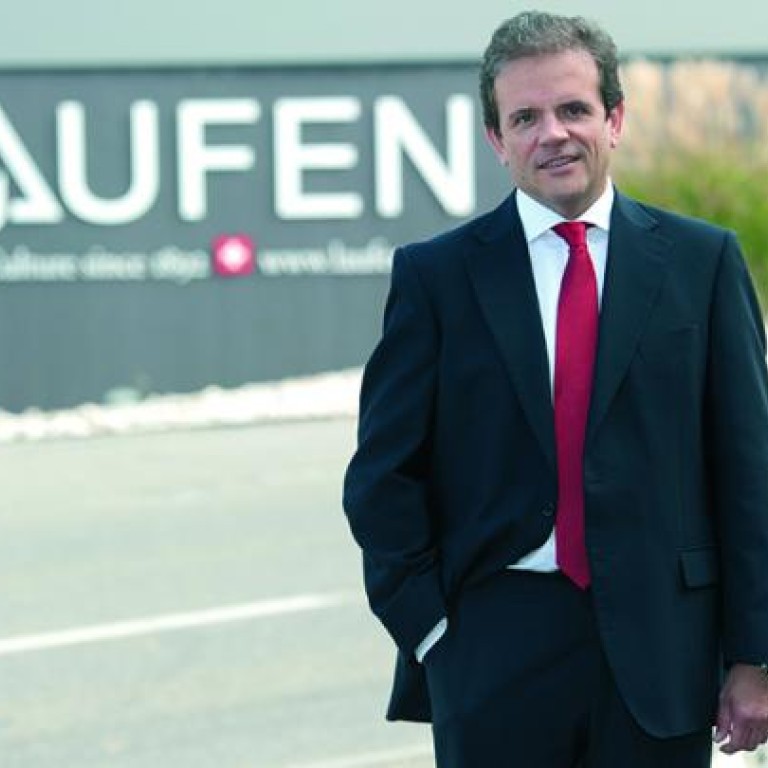 Swiss bathroom culture sweeps Asia
Supported by:
Discovery Reports
After reaching the height of European design excellence, Laufen takes Asia by storm with its award-winning bathroom solutions. Having marked its 120th anniversary last year, the company is investing in refining its production processes and developing the latest materials with renewed vigour.
The company's commitment to quality and design has given rise to its latest line of ceramic bathroom pieces. Made of Laufen's revolutionary material called SaphirKeramik, the pieces can be moulded into various forms that were not previously possible with ordinary ceramics.
The exceptional hardness of SaphirKeramik allows the expression of contemporary architectural ideas into a more delicate design that makes bold use of shapes and lines.
"The innovation of this material will really change the game in ceramics," says Alberto Magrans, senior managing director of Laufen Bathroom Products division. SaphirKeramik's superior strength also allows ceramic parts to be made with simpler structures and thinner walls.
This results in the use of less material, lower product weight and other benefits in terms of sustainability. The raw materials and energy used for firing, production and transport are significantly less.
SaphirKeramik debuted in January this year, with its first series of products available on the market beginning this month. These products include Laufen's new generation of "super toilets" - high efficiency water closets, featuring the same functionality using much less water.
Laufen's comprehensive product range complements its commitment to provide complete bathroom solutions, which includes servicing architects, interior designers and property developers.
"We want to extend the service concept starting on the very first day when the project is only a sketch in the mind of the architect," Magrans says. "We want to offer products and provide solutions and support."
To better serve the decision makers involved in the selection and installation of its products, Laufen operates a regional projects hub in Singapore.
Laufen opened a sleek showroom there together with a local partner in October last year to further expand its position.
With the mainland among the company's top five markets, Laufen has also opened ultramodern showrooms in Beijing and Shanghai where it has close relations with leading developers and master dealers. Laufen has a dedicated team on the mainland and maintains an office in Hong Kong.
Laufen's dynamic Asian operations are being extended further with a major client in Vietnam and its openness to alliances with discerning partners. "Our brand is based on quality, design and Swissness," Magrans says. "Our partners need to understand these values and our concept of service to the final users of our products."