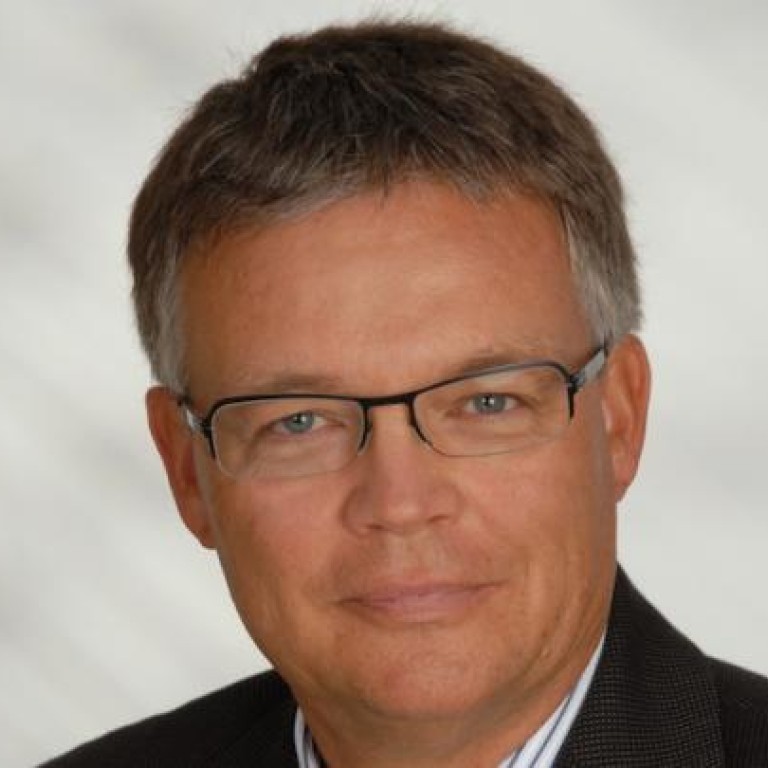 Kagi makes Swiss wafers that appeal to Asian taste
Supported by:
Discovery Reports
Otto Kagi created a Swiss classic in 1952 - crisp, delicate wafers enveloped in a coating of delicious chocolate. After more than half a century, the chocolate wafers, traditionally known as Toggi or Kagi fret, have become part of Swiss heritage. Nine out of 10 people in Switzerland are familiar with the treat.
"The secret is we never changed the recipe," says Beat Siegfried, CEO of Kagi Sohne, the manufacturer of Kagi. "The taste is really appreciated all over. It is the key success factor of the product."
Making history with its first export consignment to Los Angeles in 1956, Kagi Sohne has helped make Swiss speciality biscuits famous all over the world. Exporting 40 per cent of its production, the company continues trailblazing with its aim to make Kagi a household name in Asia starting this year.
There is momentum for this goal. Asian consumers have a taste for Western goods, and chocolate is a Swiss luxury that is easily accessible to the region's burgeoning middle-class population.
With the support of established Asian partners, Kagi chocolate-covered wafers already have a dedicated following among connoisseurs in the region. They were introduced in Japan 40 years ago through an exclusive distributor, a long-standing partner with which Kagi Sohne still has second-generation ties.
Dynamic partners in Hong Kong, the mainland and Singapore have also strengthened the brand's reach, making Kagi visible at speciality shops, supermarkets and convenience stores in key locations including Hong Kong, Shanghai and Beijing.
Kagi products are pleasing to the Asian palate, with a basic recipe that is not too sweet. Evoking gastronomic delight and Swissness, Kagi literally delivers Swiss quality in every bite. Using premium-quality ingredients - from the milk powder to sugar, wheat and cocoa beans that are inspected thoroughly, Kagi wafers do not crumble at the first bite.
Kagi wafers and butter biscuits are 100 per cent produced in Lichtensteig, among Switzerland's heritage sites in the Toggenburg region where Kagi Sohne has been based since 1934. Kagi products have a homemade feel with wafer and chocolate produced in-house, containing no preservatives, artificial colouring or any genetically modified organisms.
Kagi Sohne remains true to Switzerland's chocolate heritage, applying traditional processing methods such as conching - a refining method invented by the Swiss in 1879. Kagi chocolate is conched for at least 52 hours, creating the distinctly fine taste and aroma Swiss chocolate is known for.
Kagi Sohne products are gently cooled off before being packed in cold seal foil wrappers. The company's entire production line is temperature controlled.
It also uses refrigerated containers to ship the products to various export markets.
"We are looking for smiling consumers in every export market. This is our mission because if you can make people smile with your product, you give them a little break from the stress of life. You make them happy for two minutes," Siegfried says.
With its "Talk of the Town" campaign, Kagi Sohne extends the bliss throughout Asia this year. The company will showcase the Swiss heritage behind the Kagi brand through Swiss-styled booths depicting Lichtensteig community life and ambience. It evokes happy childhood memories, one of the many reasons why Swiss folk love their Kagi.
The Kagi cable car will be featured in popular malls in Singapore and Japan. Kagi Sohne also intends to introduce the Kagi experience to more Asians through duty-free shops, hotel chains and social media channels.
"We are developing and staying within these niche markets," Siegfried says. "The advantage in the food business is that almost everyone can afford to buy a Kagi and our assortment suits the Asian market."