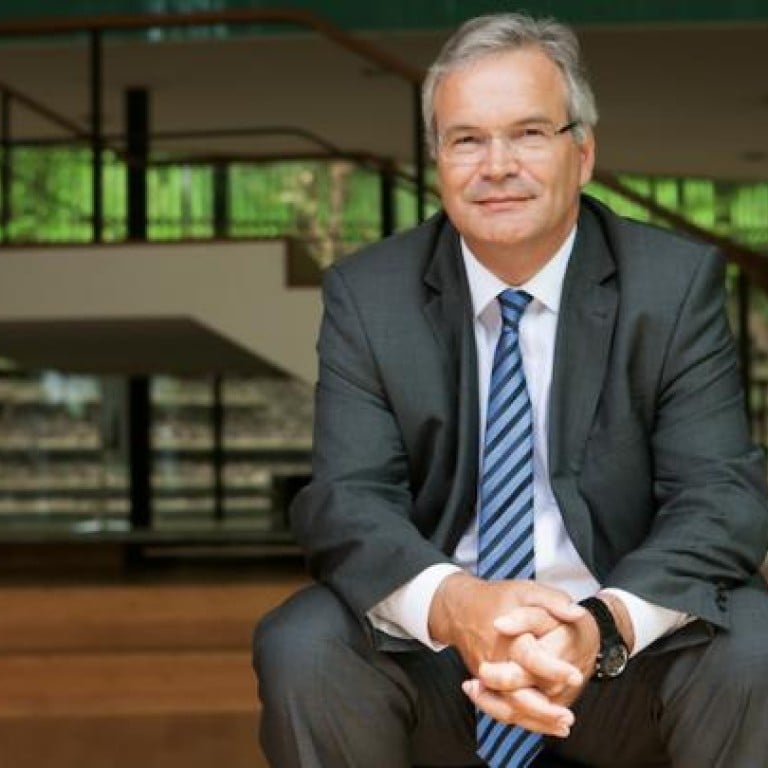 Ricola marks 40 flavourful years in Asia
Supported by:
Discovery Reports
From penny candy to premium candy - Ricola founder Emil Richterich has proven that with hard work and the right mix of Swiss mountain herbs, a humble side business can grow into one of the world's leading candy companies.
Ricola started as a candy shop, which Richterich opened to supplement his small bakery in the 1930s. Candies made from herbs and fruits were among his wide selection. Focusing on varieties based on his special 13-herb mixture, Richterich gradually grew Ricola with the support of his wife and son. The company has flourished due largely to its strong family culture.
Ricola produces an assortment of soothing drops, lozenges, pearls and pastilles out of its manufacturing facilities in Switzerland. The company only uses herbs grown organically in the Swiss mountains.
It combines these with other natural ingredients to produce flavours such as apple mint, honey herb and mixed berry.
"We can guarantee that our mixture contains only real Swiss herbs cultivated according to our standards," says chairman Felix Richterich, grandson of the company's founder. Apart from their distinct flavours, the herbal combinations in Ricola candies also soothe sore throats, coughs and colds. They also have added benefits such as vitamin C.
As Ricola develops new products based on its 13-herb mixture such as chewing gum and herbal tea, it remains focused on herbal candy. This emphasis has allowed it to succeed in 50 countries across Europe, the United States and Asia.
Ricola's trademark quirky yet highly effective advertising is recognisable worldwide. "Our vision is that wherever you go in the world, you'll find Ricola candy," Felix Richterich says.
Ricola marks its 40th year in Asia where it has firmly established its regional presence beginning with Japan, Hong Kong and Taiwan.
The company is a top confectionery brand in Singapore, the base of its Asia-Pacific operations. It also has subsidiaries and importers throughout the region. Ricola has also developed gum-based candy flavours and packaging specifically for Asian consumers.
Ricola aims to reach more consumers in other Asian markets such as Indonesia, Malaysia and the mainland. The company is looking to build long-term relationships with distribution partners with robust portfolios and ready access to buyers and outlets.
"We have a lot of plans for the Asian markets," Felix Richterich says. "We are working on expanding our distribution in the region while keeping our Swiss heritage and our premium approach."