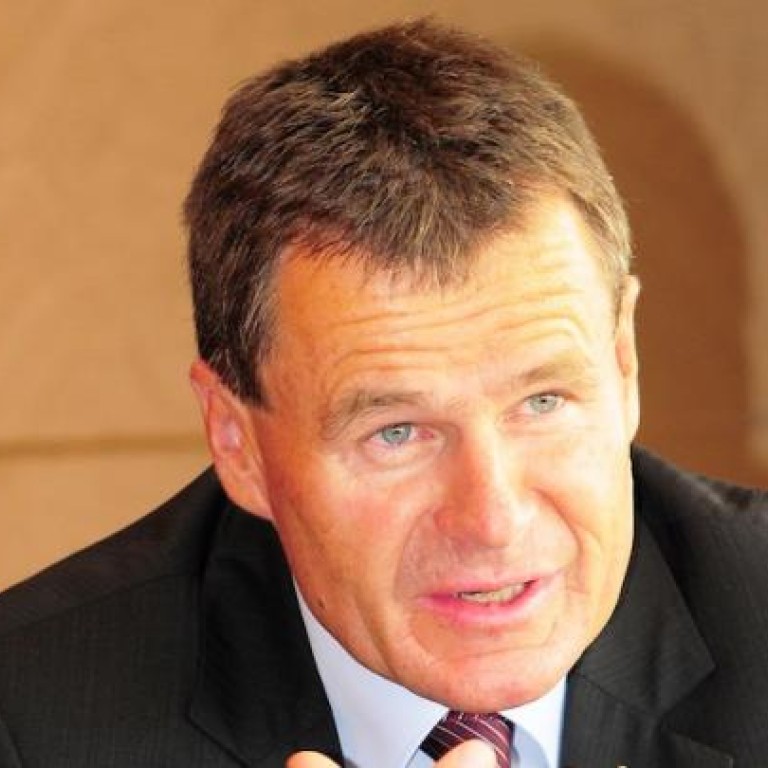 'Sport to the people' campaign reinforces Intersport's commitment to Asian region
Supported by:
Discovery Reports
Europe's most renowned and the world's largest sporting goods retailer is pushing the envelope further as it rises as the industry's single most formidable game changer.
Intersport International Corporation solidified its position last year when it acquired The Athlete's Foot (TAF) from United States-based Global Franchise Group. Expanding the company's presence from 41 countries to 63, the acquisition instantly added 430 TAF outlets to Intersport's network of more than 5,300 stores. It also opened the doors to the group's previously unexplored markets including the US, Mexico, Peru, Indonesia, the Philippines, Australia and New Zealand.
"Buying TAF after more than a decade of waiting for the best opportunity to penetrate the US and other markets is not only a right decision but one of the biggest milestones for Intersport," says CEO Franz Julen. "TAF complements Intersport's performance-driven multisport brands with its leisure athletic wear. More importantly, it leverages our global expansion."
Among its fastest-growing markets, Asia is set to experience a bigger Intersport presence through Intersport's multisport stores. These will provide Asian sports enthusiasts with broader sportswear and equipment options, from Adidas to Speedo, The North Face and other international brands that have come to trust Intersport. Intersport stores will also grant access to exclusive brands including McKinley, Firefly, TECNOpro, Etirel, Dynatour, Energetics and PRO TOUCH.
"Intersport's philosophy of multisport, multibrand and expert authority lives on as we expand globally - but while we have a successful European concept, we are extremely focused on localising our approach to suit the customers in each market," Julen says. "We have great respect for the Asian culture, and we make a point of adapting concepts to Asian clients' needs."
Such strategy has been successful in South Korea, where Intersport launched its first Asian store in 2010 through a master franchise with Seoul-based retailer LG Fashion. Intersport has since expanded to nine branches and is set to grow further, thanks to the country's strong brand awareness and focus on athletic performance.
This bold foray helped Intersport prepare for a much bigger and more challenging market - China.
In partnership with Fujian New Huadu Supercenter, Intersport is scheduled to open 80 to 100 stores throughout 10 provinces across southern China in the next five years. As with its South Korean shops, Intersport China will adapt to the local taste and feature strong Chinese brands such as Li-Ning in its catalogue.
Intersport's first China store will open in August, marking the company's reinforced commitment to the country and the entire Asian market. Intersport envisions its Asian operations reaching US$1 billion in annual sales from as many as 500 outlets in the region by 2022.
"Achieving this target is not hard to imagine, especially since we surpassed the Euro10.3 billion [HK$106.6 billion] mark for annual retail sales for the first time last year," Julen says. "We are optimistic the sporting goods industry will keep flourishing due to continuing global megatrends - an ageing yet increasingly fit demographic; quest for work-life balance through sports; emphasis on an active sports lifestyle for both fun and health; and women as an escalating market-driving force."
While its internationalisation strategy is nearing completion with its acquisition of TAF and progressive growth in Asia, Intersport has yet to tire of spreading its brand message "sport to the people".
"The more you enjoy doing something, the more you do it. We inspire people to enjoy sports, which in turn can help them become motivated, happier and fulfilled," Julen says.
"We take it as a big responsibility as the leader in sporting goods to bring that to Asia and worldwide."