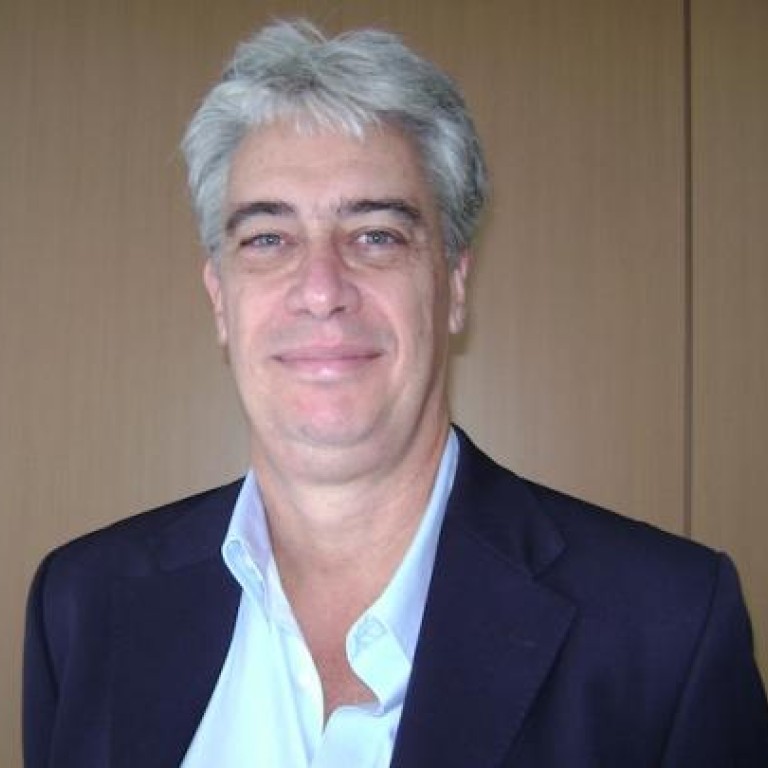 One-stop shop mining services from pit to port
Supported by:
Discovery Reports
Possessing the mining expertise that addresses supply chain issues from pit to port, Ausenco do Brasil is the best ally for Asian companies looking to enter the lucrative Brazilian mining market.
"For companies thinking of moving to Brazil, they need a partner to understand where to find good opportunities," says Paulo Libanio, Ausenco do Brasil general director. "They have to look for clever solutions to provide cost savings and reduce capital expenditures. This is where we come in."
Mine locations in Brazil are not always close to the coast, deterring some investors as it proves to be a logistical challenge. Eliminating this entry barrier, Ausenco provides end-to-end services.
Prior to Ausenco's establishment in Brazil, the Australian company had cultivated a reputation as one of the leading engineering, procurement, construction and project management companies in Australasia and Africa.
Ausenco represents the expertise of three international engineering companies: Ausenco Pipeline Systems, Ausenco Sandwell and Ausenco Vector. The merger of these three companies strategically diversifies Ausenco's portfolio and brings together specialities in slurry pipelines, transport and logistics systems, and environmental studies.
Working with minerals and metals through its Ausenco Minerals segment, Ausenco in Brazil focuses on engineering beneficiation plants and the minerals' resting area.
"Our company is a one-stop shop. The consolidation of our business lines expanded Ausenco's geographic coverage and our range of services. It follows a strategic line of complementary areas of technical expertise," Libanio says.
Whether Ausenco is working in the western or eastern hemisphere, the company has high regard for people and the environment. The company does not compromise the safety of the community to achieve its target of "zero harm" in all its projects.
Ausenco has four solution phases in a project lifecycle: evaluation, innovation, creation and optimisation. In the first phase, the company devises conceptual designs and feasibility studies. Conducting due diligence is a good foundation for projects.
In the innovation phase, Ausenco strives to pioneer creative engineering solutions. Ausenco is constantly on the lookout for new strategies to implement projects safely and cost-effectively.
The creation phase showcases the strengths of Ausenco's workforce. Tapping into the technical expertise of its global teams, Ausenco has an impressive track record of successfully delivering large-scale projects.
In the optimisation phase, Ausenco studies all aspects of project operations to find ways to improve efficiency, reduce costs and achieve a sustainable outcome.
"To keep growing, we need to satisfy clients with reliable services and good delivery," Libanio says. "Our headquarters in Australia extends whatever support we need to build long-term relationships with our clients."
Because of its strict attention to detail with every project, Ausenco has supported a long list of projects. Sino Gold's flagship project, the Jinfeng mine, is one of these projects. Jinfeng is the second-largest gold mine and is considered the largest known Carlin-type gold deposit on the mainland. Ausenco managed the project's process plant and infrastructure engineering, global procurement and logistics, construction management and facility commissioning.
For the project, Ausenco employed a workforce of 1,300 personnel, 95 per cent of whom are Chinese labourers. Jinfeng's mountainous location served as a challenge, but with Ausenco's expert logistics handling, the complex plant was completed in a short timeframe.
As the Jinfeng gold mine project was the first project executed by a Western entity on the mainland, Ausenco worked extensively with Chinese authorities and local engineering organisations.
Ausenco continues to welcome partnerships with Chinese and Asian companies to help them maximise their investment potential in Brazil. "Ausenco is a recognised brand in engineering," Libanio says. "We have worked with major mining companies in Brazil and are ready to work with Asian companies.