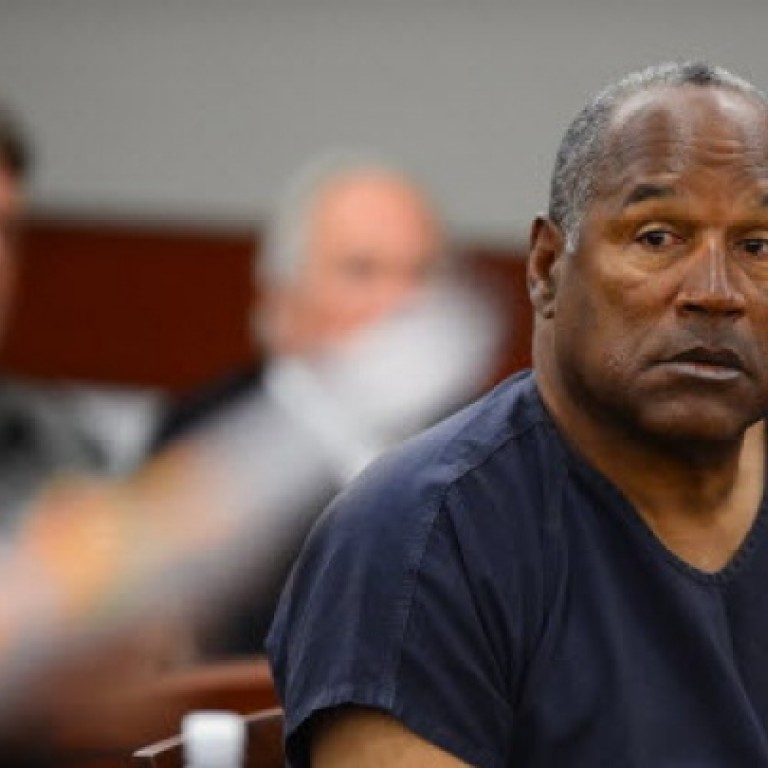 O.J. Simpson's ex-lawyer says 'poured his soul' into Nevada trial
An attorney who O.J. Simpson claims botched his Nevada robbery trial five years ago told a court on Friday that he poured his "blood, sweat and soul" into defending the former football hero, who he said had been badly tainted by his sensational 1990s murder case.
Yale Galanter, who took the witness stand in a week-long hearing into Simpson's bid for a new trial in the Las Vegas case that sent him to prison, said his client's past had presented challenges in front of a jury.
"Mr. Simpson brought a lot of baggage into the courtroom," Galanter testified. "It wasn't like the 12 jurors didn't know that Mr. Simpson was acquitted of murder in California ... And that was one of the things we had to deal with in this case."
The Miami-based attorney was the final witness in the hearing. A Las Vegas judge was expected to issue a ruling in the matter in the coming weeks.
Simpson, a star NFL running back turned actor and popular TV pitch man, was charged in the 1994 stabbing and slashing murders of his ex-wife, Nicole Brown Simpson, and her friend Ronald Goldman. He was acquitted in 1995 after a year-long proceeding in Los Angeles.
A civil jury later found him liable in a wrongful death lawsuit and awarded their families $33.5 million in damages.
Galanter, under questioning from Simpson's current attorneys, conceded that in hindsight he could have done some things differently in the Nevada trial, but offered a spirited defence of the overall efforts he made to win his client an acquittal under difficult circumstances.
"The truth of the matter is that when you look at [the] entire trial I don't think I could have fought harder or done more," Galanter said. "I put every ounce of blood, sweat and soul I had into defending it."
In the Nevada case, Simpson was convicted in 2008 of 12 charges, including kidnapping and armed robbery, for storming into a room at the Palace Station Hotel and Casino with five other men and taking thousands of dollars in memorabilia at gunpoint from a pair of sports collectors.
His defence attorneys claimed that Simpson was only trying to retrieve property that he believed belonged to him and was unaware that two of his associates had brought guns along.
In seeking a new trial, Simpson, 65, claims that Galanter mishandled the case and had a conflict of interest because the attorney knew in advance that he planned to confront the sports dealers.
Simpson's current attorneys say Galanter should have argued at trial that his client wasn't aware of guns in the hotel room because Simpson was drunk at the time. But during his testimony, Galanter said he never raised such a defence "because Mr. Simpson wasn't intoxicated."
Galanter also said that Simpson told him he had discussed the guns with co-defendant Walter Alexander, adding that Simpson "knew that he had screwed up."
Galanter told the court that, contrary to claims by Simpson's current lawyers, he never approved of the hotel room scheme in advance, saying that he advised his client to call the police about the stolen property.