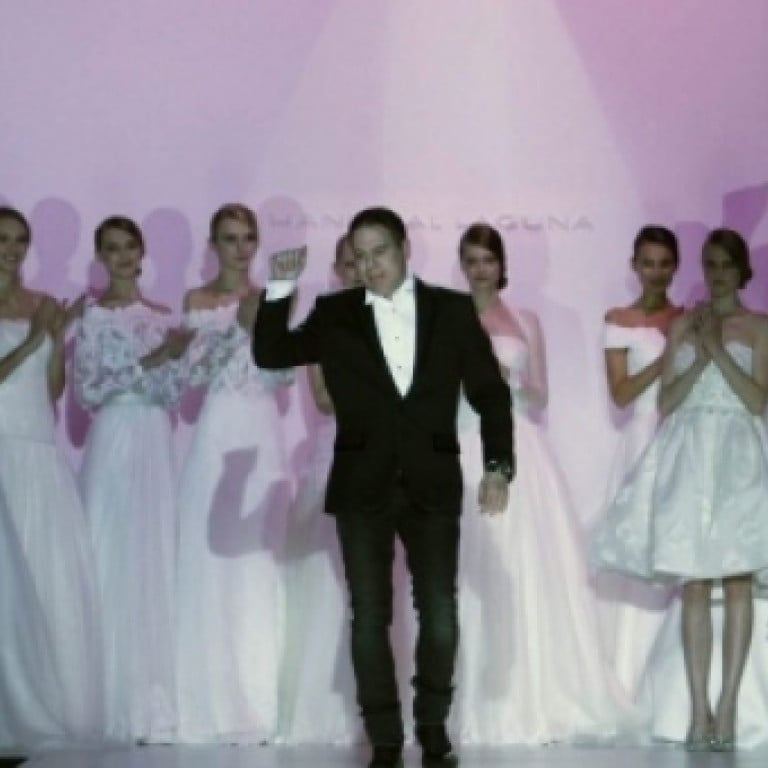 Burgeoning trend of luxury and fashion MBAs
From top-end "bling" to expensive cars and high-end fashion, the mainland-led demand for luxury products and services in Asia has exploded over the last few years, leaving in its wake a critical shortage of talent.
Because of the expectations associated with the image of luxury, recruiters and educators familiar with the sector say the industry needs professionals with niche knowledge, defined skill sets and leadership capabilities – proficiencies that can be acquired through a specialist MBA programme.
With a talent scarcity in the "Middle Blingdom", as some industry insiders refer to the China luxury market, showing few signs of improving, business schools both internationally and locally are adding MBA programmes and electives designed to equip the next generation of luxury leaders.
Last year, according to global consulting firm Bain & Co, the mainland luxury market grew by almost 20 per cent, with a noticeable shift from wholesale to direct-owned retail. Globally, despite continuing economic turmoil, Bain & Co expects the luxury goods market to grow by 6 to 7 per cent.
In London, the global need for more luxury and fashion talent has been recognised by the London College of Fashion (LCF), which is launching the UK's first fashion EMBA in September this year.
"Fashion is a trillion dollar industry, far ahead of the music business in earnings, yet there is a shortage of high-calibre executives," says George Bouvier, LCF Executive MBA (Fashion) course director. He says the 18-month management programme will allow students the opportunity to network with leading industry figures and is the first course of its kind to specialise in fashion. "Whether in Hong Kong or Japan, the message is the same: send us your best-trained executives," stresses Bouvier.
He says the programme offers cutting-edge business and management theory, enabling executives and senior managers to broaden their careers beyond specific industry functions such as design, public relations and buying. "We aim to give them the strategic overview needed for more senior management roles," says Bouvier.
With a subject range that includes the creation, production and promotion of fashion, and the management and marketing of those activities, Bouvier believes it is networking and access to industry leaders that makes an important difference.
"The fashion industry is constantly evolving and managers need to adapt to the pace of change," says Bouvier. But it is more than a matter of pace, he adds. "Fashion, more importantly, is a global business and our students learn how to adapt, innovate and communicate with their customers,irrespective of whether these are based in Hong Kong, London or New York," he says.
The full-time programme is taught by faculty who have significant fashion business industry experience. Students will also have access to the industry through consultancy projects and research. Graduates of other LFC programmes include established designers such as Jimmy Choo OBE and Beatrix Ong OBE (footwear), to rising stars such as fashion designer William Tempest,, as well as fashion journalists Melanie Rickey and Sarah Harris.
Designed to develop the perspective and skills necessary to pursue careers in the luxury sector, the New York University Stern School of Business full-time MBA also offers a luxury marketing specialisation that covers target markets, the critical role of brand image and the nature of the distribution system.
Now that the proliferation of digital systems allows luxury brand marketers to deliver their messages to a wider audience, the business school has also added a digital marketing specialisation. "Understanding the rules of online engagement and the power of digital to elevate a brand or a reputation has become critical," says Russell Winer, chairman of the business school's marketing department.
Synonymous with luxury, the Paris School of Business (PSB) MBA programme in Luxury and Fashion has been expanded to include different aspects of international luxury management. "In addition to the birth of luxury and haute couture in France, our programme includes case studies from Asia, the US, South America and other parts of Europe," says Helen Smullen, PSB admissions.
Asian case studies include Lane Crawford's retail business, ShangXia and the Hermes's brand in China. "Each country in itself may be a model of success and a source of inspiration," says Smullen. "The programme provides an opening to the rest of the world which enables students to improve their skills and performances, for example, those working in the Asian market," she adds. The programme runs for 12 months and covers all aspects of the luxury industry.
Smullen says the programme is practical and hands-on, balancing a top academic framework with real-world tools such as entrepreneurship and networking. After completing the core curriculum, students choose a specialisation and complete an in-depth study based on their research. ""We offer two specialisations, luxury fashion brand management or luxury lifestyle brand management," notes Smullen.
In response to the rising demand for luxury goods and services in the region the Chinese University of Hong Kong. (CUHK) is adding a luxury brand management elective to its MBA programme. Due to be launched in September, course leader Professor Suzanne Godfrey says the elective will introduce students to all areas of the luxury market. "The course will look beyond jewellery, fine wines and automobiles to travel, VIP dinning and clubs for the wealthy," says Godfrey. The eight-week course will also look at the changes within the industry, and in consumer behaviour, with case studies drawn from around the world.
Professor Suzanne Godfrey from CUHK's MBA programme"
Guest speakers with specific industry knowledge and leading industry practitioners will feature prominently in the programme. "We want to provide our students with an appreciation of what the luxury business really means," says Godfrey. To achieve this, she says students will research distribution and retail, brand management and communication. "Luxury consumers, whom we call clients, expect more than the brands name; they are looking for the experience," she says. Although the course has been over-subscribed by potential candidates, classes will be limited to 50 participants.