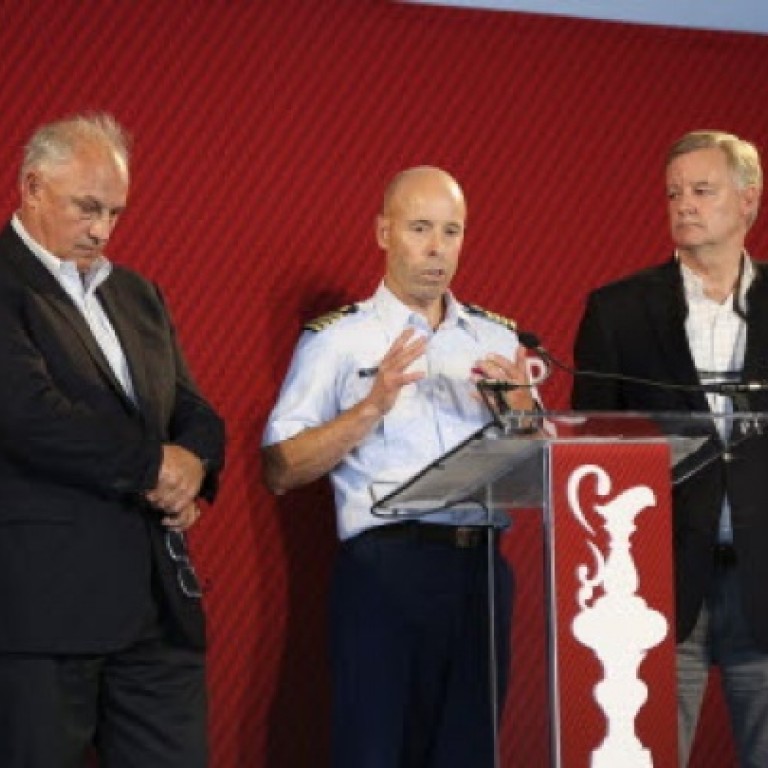 America's Cup makes changes to improve safety following death
America's Cup organisers said on Wednesday that they have made rule changes to improve safety in the upcoming regatta after a fatal training accident on San Francisco Bay earlier this month.
 As a result of investigations into the death of a sailor when an ultra-fast AC72 catamaran capsized on May 9 and broke apart, competitors will review the integrity of the boats and their wing sails, the America's Cup Event Authority said in a statement.
 The authority also laid out a plan for improved personal safety gear, limits on wind speeds and several other measures to make the event - the most famous race in yachting - less dangerous.
 Many of the revised rules are the result of suggestions by teams, some of which have already begun to adopt them, Golden Gate Yacht Club vice-commodore Tom Ehman said.
 "We're pleased with what they've achieved in a short period of time. It's a comprehensive set of recommendations," Ehman said of the proposals adopted by the authority.
 The new rules include reducing the number of qualifying races to allow more time for boat maintenance.
 A request by the authority that competitors refrain from sailing during the investigation has been lifted and Oracle Team USA, backed by software mogul Larry Ellison, plans to sail in San Francisco Bay on Thursday morning, weather permitting, a team spokeswoman said.
 Artemis Racing of Sweden, Italy's Luna Rossa and a third team, Emirates Team New Zealand, are scheduled to begin competing on July 4 for the right to challenge Oracle for the America's Cup. The championship regatta is scheduled for September.
 Accidents are considered even more likely under race conditions than in training, and Artemis and Luna Rossa have indicated they may not compete in the absence of substantial rule changes.
 Under rules for the this year cup, established by the defending champion, teams have built ultra-lightweight, double-hulled vessels with hard "wing" sails and hydrofoils that can cruise at close to 80kph.
 The course this year tracks the San Francisco Bay shoreline, and the competition was designed to be far more spectator- and TV-friendly ever than past races.
 Artemis said in a statement on Wednesday before the new rules were introduced that it is back to work but will not compete in the races if its crew is not safe, a decision that will depend on changes to the rules. An Artemis spokeswoman did not reply to a request for comment about the new rules.
 Following the death of Artemis' Andrew Simpson, a two-time Olympic medalist, and an incident in October when Oracle Team USA's catamaran capsized and was swept out to sea, criticism has grown that the boats may be too hard to manoeuvre in San Francisco's Bay's heavy winds and rip currents.
 The four teams and the race organisers had been meeting to determine what changes can be made to improve safety and assure that accidents don't knock boats out of the competition.
 Artemis Racing has proposed the use of smaller sails, power-assisted on-board controls and changes in rules relating to right-of-way and positioning on the water, a source close to the America's Cup said.
 Artemis is concerned about race scenarios where one boat could essentially force another into a dangerous manoeuvre, and has also raised questions about whether the course runs too close to shore, the source said.