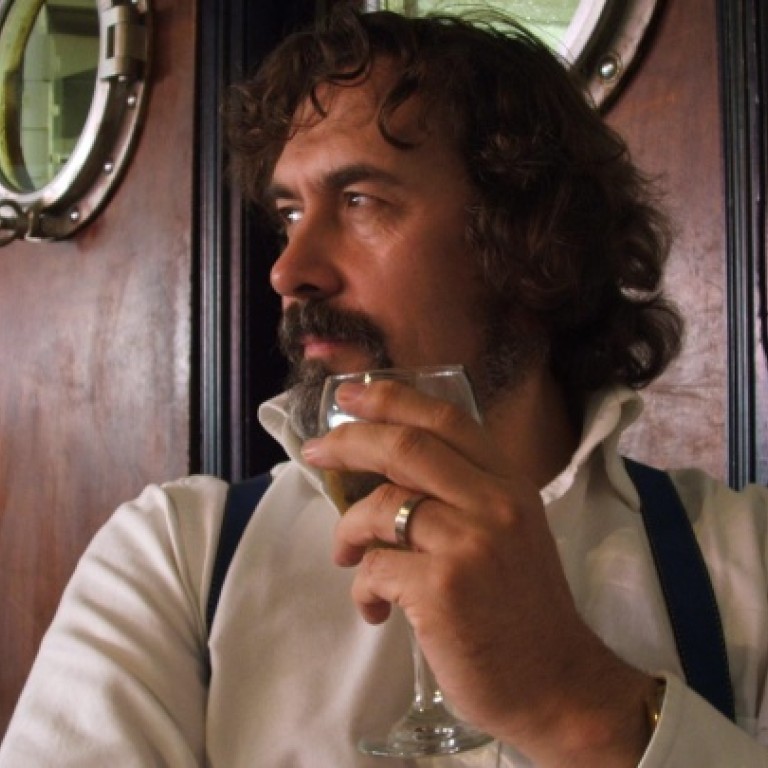 Why the dry martini is my constant companion
One martini is all right. Two are too many, and three are not enough
I am standing drinking a dry martini on the roof of J.K. Place in Florence. Why I'm not sitting, I'll explain later, but first let's talk about martinis. For more than 15 years now, I've been travelling for my living. And in all that time my constant companion at the end of the day has always been a dry martini.
The great thing about this "elixir of quietude", to quote the American writer E. B. White, is that it is always good. Anywhere in the world - from Kazakhstan to Hawaii, from the Arctic Circle to an expedition cruiser anchored off the coast of Antarctica - I have been able to drink great martinis. The choice of gin is important. Most people recommend Plymouth, Tanqueray or Beefeater. And the addition of vermouth should be strictly limited or else it gets too sweet. And it is important the cocktail be stirred with ice (not shaken, Mr Bond) and that's about it.
My companion is as important to me as those challenging and fresh experiences that travel always brings. I have had my share of those moments - digging a snow shelter in depths of the Canadian winter as night fell, driving over the Atlas Mountains in torrential rain (and in a faulty car), sleeping out in the Zambian bush with just a mosquito net for bedding, paddling down the Yellow River on a boat made of goatskins - but we travellers also need the familiar as well as the exotic. For me a dry martini at sundown is a little moment of home wherever I go.
This familiarity makes travel fun and it is why I choose my bars carefully. Indeed it's why I am standing here now. If the drink is a constant, then the bar is the variable. A decent bar consists of a few essentials - something to sit on (stool or chair) something to lean on (counter or table), a bartender, glassware and other customers, although personally I am very happy to drink on my own. I once spent an afternoon in the great, tented, circular bar of Klein's Camp in the Serengeti all on my own watching the great migration of wildebeest and zebra pass by below.
I can cope without other people. Anyone who travels a lot must be able to tolerate loneliness. However, I do look for and enjoy a good view.
All my favourite bars have great - even unexpected - views. In Hong Kong, the best place to see the nightly light-show that illuminates all those skyscrapers round the harbour is from Felix, the bar at the top of The Peninsula hotel. In Venice, the Stucky Molino, a converted mill above the Giudecca Canal, has a rooftop bar that not only shows you all of Venice, but a birds' eye view of those massive white cruise liners heading out into the Adriatic. There's a surprisingly good modern bar on top of the Kempinski hotel in St Petersburg too, presenting you with the entire illuminated roofline of Peter the Great's city. The Vista Bar above Trafalgar Square definitely has the best view in London.
And this is why I'm standing, rather than sitting, at the moment because J.K. Place on Piazza di Santa Maria Novella has a lovely little bar up among the pan-tiled roofs of Florence, and if I look east I get a superb private view of Brunelleschi's Duomo and the 14th-century campanile designed by Giotto, a view that very few people see.
Such treats are what make travel - the long waits on cold train platforms, the even longer waits at overheated airports, the failure of luggage to arrive, or indeed its arrival in quite the wrong place - worthwhile.
There are, of course, some great bars with no views at all. I am very fond of Gordon's in London, which is a genuine damp cellar below Charing Cross that has made no attempt to redecorate since they pinned up newspaper cuttings of the Coronation in 1953. Harry's Bar in Venice also has no view. In fact, sometimes you can't even see the bar because it's so crowded, but anywhere that can claim the likes of Hemingway, Stravinksy, Orson Welles and Truman Capote propping up its counter will always have a raffish thrill of association for me.
At the original Raffles bar in Singapore you look down into your gin sling, not at any view, and there's a great bar in Tangier where Paul Bowles set (and that was featured in the 1990 film of his novel) that I love. Finally, who could resist the Loos Bar in Vienna, which has such an iconic dark, minimalist interior that an exact copy has recently been built in New York?
But what I love most with my martini is a view. And after this martini I will now go downstairs and write about what I have seen today. From long experience I know that any more than one is bad news. As James Thurber once remarked: "One martini is all right. Two are too many, and three are not enough."
This article appeared in the South China Morning Post print edition as: Column