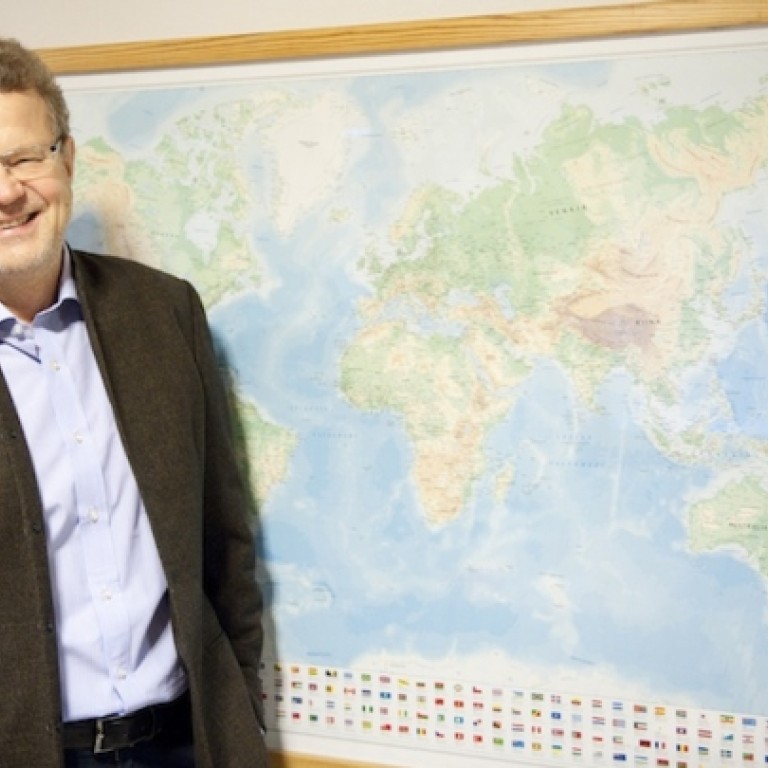 Honkamajat Finland builds eco-friendly log houses in Asia
Supported by:
Discovery Reports
Improving energy efficiency is crucial to China's strategy of becoming a global leader in the green building industry. As customers worldwide pay more attention to environmentally friendly technologies, log house builder Honkamajat Finland fuses modern and traditional methods to build healthy, sustainable dwellings.
"A Honkamajat log house is more than a house. It is a home and a place to live well," says Kari Tolvanen, managing director of Honkamajat Finland. "It is an investment in family, life, wellness and leisure."
Honkamajat logs are made of natural close-grained Finnish pine trees or Pinus sylvestris. The company uses the latest technology in conjunction with traditional wood processing skills to produce ecological products that last for centuries and reduce harmful carbon dioxide.
"Our houses are made of superior materials for people who want to live a good life," Tolvanen says. "Compared to bricks or concrete, wood helps regulate the humidity level and reduce dust and bacteria inside the house. People living in log houses are healthier because they breathe clean air and they sleep well."
Specialising in small-scale public houses, detached houses and leisure homes, Honkamajat customises its own house models and produces houses according to customers' drawings.
Popular in Japan since the 1980s, Honkamajat log houses are earthquake-resistant, thanks to the durable yet flexible structure of the logs.
Celebrating 50 years of building top-quality log houses, Honkamajat continues to improve its products.
Working with agents and distributors in more than 30 countries, Honkamajat is expanding its business in China and other parts of Asia. The company welcomes partners in the construction industry with extensive distribution networks and who possess key knowledge to navigate transport and customs processes.
"The future of economic growth is in the east," Tolvanen says. "Ecological themes are becoming stronger in policy and in practice. Since we work with natural products, I believe we have a future there."