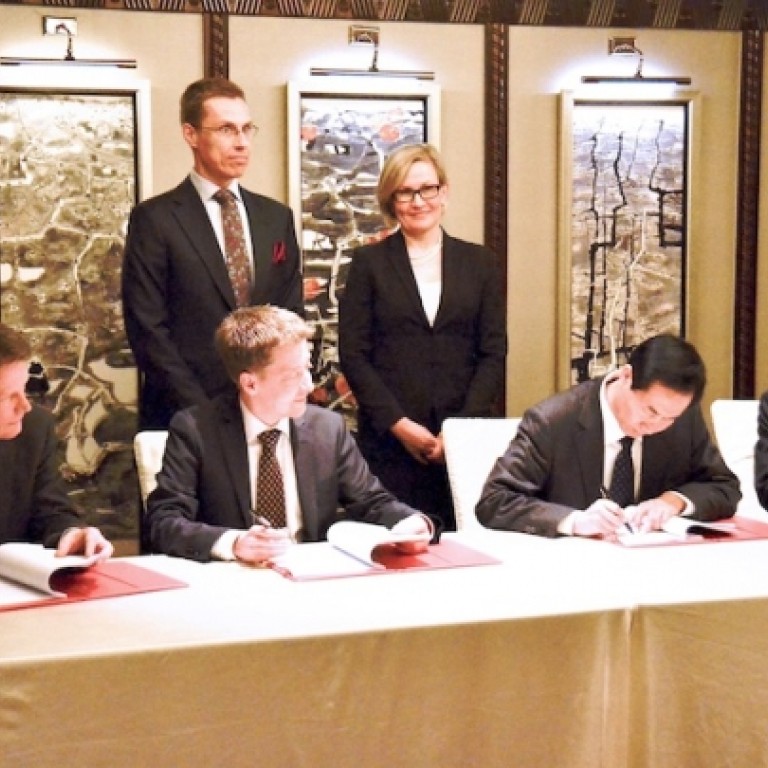 Runtech turns history with energy-efficient papermaking
Supported by:
Discovery Reports
"High profitability" and "energy efficiency" often did not go together, particularly in the paper manufacturing industry, whose history is notoriously linked to environmental degradation. Thanks to the growing global environmental consciousness and innovations, this history is taking a turn for the better.
Blazing the innovation trail is Runtech Systems, whose vision to improve efficiency in the paper industry has already turned into reality by saving an equivalent of one hour of flowing water in Niagara Falls each year.
This feat is made possible through Runtech's complete range of tail threading, doctoring, vacuum systems and energy-saving products designed to increase dryness, efficiency and overall productivity of papermakers and original equipment manufacturers.
"Runtech's technologies reduce energy consumption by 30 to 70 per cent, which translates to HK$100 million (Euro11 million) or more in annual savings for our clients," says chairman and CEO Kimmo Loippo. "More importantly, the amount of fresh water that we conserve is enough for 10 million people to consume daily. That is priceless, especially in countries such as China where drinkable water could become scarce in the coming years."
Categorised under trademarked concepts RunEco, RunDry and RunPro, Runtech's portfolio has been awarded several patents since the company was founded in 1997. The best-selling RunEco line showcases Runtech's pioneering ability to optimise the nip dewatering process by combining reliable measurements and controllable vacuum.
More than 70 per cent of Runtech's products are exported worldwide through an international sales team whose growing presence is geared towards Asia, particularly on the mainland. Runtech is set to provide energy-efficient solutions to Henglian Shandong Guanghua Paper Group through Nordic energy management services firm GreenStream Network, which signed an energy management contract with the Shandong-based papermaker in April.
Runtech is also investing in a new plant in Kotka, Finland, to meet the anticipated demand, and welcomes additional agents, distributors and partners that have established networks on the mainland.
"This project will hopefully open more doors in China, where we envision setting up a service centre and a factory in the following years to better serve our Chinese customers," Loippo says.
Runtech is optimistic that other energy-intensive industries such as mining, petrochemical and packaging will also benefit from its technologies, and looks forward to working with interested companies.
"The technologies for environmental rehabilitation are here; it is now all about making the right decisions," Loippo says. "We want to send the message that we - whether in China or Finland or anywhere in the world - can make change together."