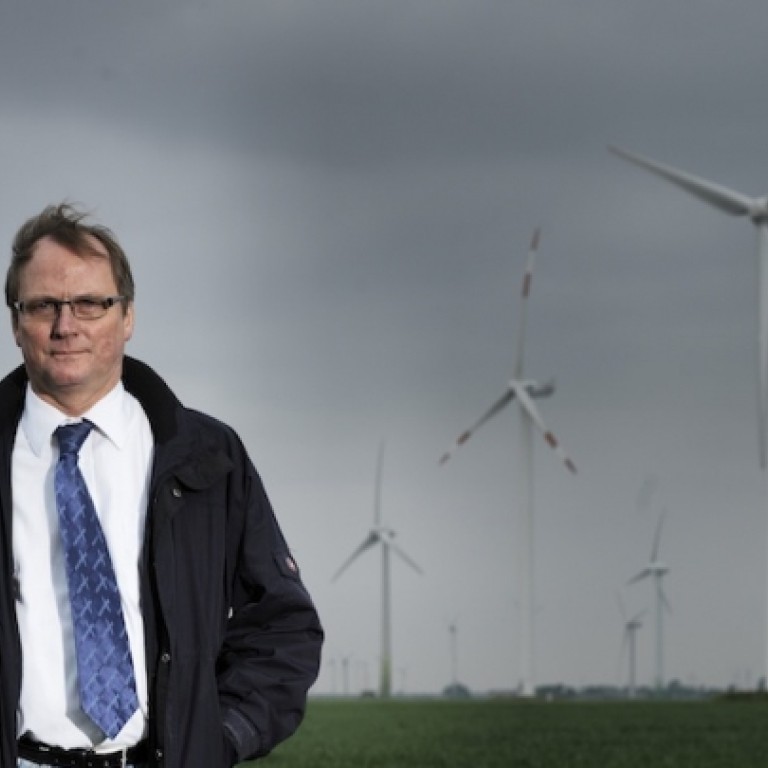 Dynamic engineering energises mainland's wind power production
Supported by:
Discovery Reports
China uses more electricity than any other country in the world, consuming 4.69 billion kilowatt-hours a year. As the world's largest carbon emitter, the mainland includes wind power among the seven top priorities of its 12th five-year plan. The mainland has the world's largest wind power capacity at 68 gigawatts, surpassing the United States' 46-gigawatt capacity.
Understanding the mainland's wind power industry, aerodyn stands ready with its engineering expertise to help local wind power producers meet global specifications. Able to design wind turbines suited to local weather conditions, aerodyn is the only company in the world developing a tool for measuring typhoon effects, which could lead to the construction of sturdier wind turbines more capable of withstanding typhoons.
Designing better wind turbines has been aerodyn's goal since its inception in 1983. The company provides wind turbine manufacturers and component makers with feasibility studies, technology selection, production documentation and certification services.
"If somebody wants to be a top wind turbine manufacturer, a good recommendation would be for him to work with us," says president Sönke Siegfriedsen.
Acting as the research and development department of wind turbine manufacturers, aerodyn offers consultancy services to clients such as the Ming Yang Wind Power Group. The company is co-operating with Ming Yang in constructing a three-megawatt super compact drive offshore turbine in Guangdong this year.
The company's designs are found in 40 per cent of all wind turbines on the mainland, where most of the company's licensees for rotor blade technology are located. Its customer support office in Shanghai provides prototyping assistance to local clients.
"Time, money and risk reduction are the most important factors we bring into a project," says marketing and business development representative Markus Rees. "Doing everything by yourself can lead to some failures, which you can prevent by working with an experienced company such as aerodyn."