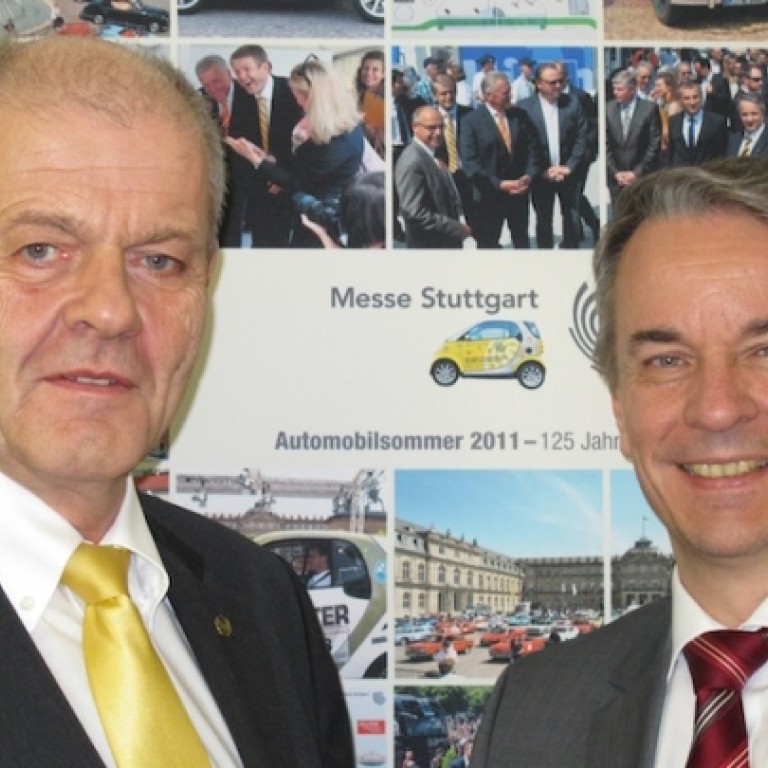 Targeted, relevant trade fairs generate valuable results for industries
Supported by:
Discovery Reports
More "Made in Stuttgart" business-to-business and business-to-consumer trade fairs are coming to the mainland as Messe Stuttgart and Nanjing International Exhibition Company unite their expertise to form Messe Nanjing. Delivering relevant, key-to-market shows, Messe Nanjing creates exhibitions focused on in-demand industries in Baden-Württemberg and Jiangsu - machine tool, automotive and information technology sectors.
Messe Stuttgart has been providing the mainland access to renowned trade fairs since 2010. With the joint venture, the company sees increased collaboration between the German and Chinese in creating innovative events.
"Outbound shows generate inbound business," says Ulrich Kromer von Baerle, managing director and CEO. "Strengthening our presence on the mainland is crucial as we're seeing double-digit growth in the number of Chinese entering Germany."
Staging focused events showcasing the hidden champions of different sectors, Messe Stuttgart's industry-specific specialist teams provide the most value for exhibitors and visitors.
"Targeted shows are effective in bringing together supply and demand under one roof," von Baerle says. "They make bigger splashes even with small budgets."
The Stuttgart Trade Fair Centre, a modern architectural marvel three minutes away from the Stuttgart airport, is home to Messe Stuttgart's events. The centre is located in the middle of a thriving economic area characterised by cutting-edge industries and high technology.
Messe Stuttgart staged 67 trade shows last year, which attracted approximately 20,600 exhibitors and 1.27 million visitors. The resounding success of its shows provided the boost for Messe Stuttgart to reach an all-time high last year with its turnover at HK$1.34 billion.
Targeting a broader audience, Messe Stuttgart exports its trade fair expertise via satellite shows in countries such as China, Turkey, Russia and Switzerland. It is supported by a network with foreign representatives in 54 countries.
Messe Stuttgart looks to expand its geographical footprint and seeks to especially collaborate with Asian trade show experts and government representatives.
"We possess the experience to advise and consult with people abroad," says Roland Bleinroth, managing director. "We are happy to share our knowledge."